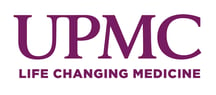 UPMC is the official sponsor of Adult Rec at Spooky Nook.
Looking to stay in shape during the offseason or after your high school or collegiate career in field hockey has come to a close? An adult rec field hockey league might be a great fit. At Spooky Nook Sports, we give field hockey teams for adults in central Pennsylvania a place to keep playing the game they love.
Spooky Nook Sports is your home for field hockey. Our facility hosts leagues for players of any skill level, so whether you're keeping the dream alive or learning the game for the first time, you'll have tons of fun. We have leagues happening year-round, so get involved today!
Adult Rec Field Hockey in Central Pennsylvania
Spooky Nook Sports hosts year-round field hockey leagues at our state-of-the-art facilities in central Pennsylvania. Our adult leagues are for players ages 16 and up. Teams may have one male player on the field at a time.
Play adult rec field hockey on a full field every fall at our Manheim facility's outdoor pitch or climate-controlled dome field. Each season consists of eight games of 11-on-11 play with certified officials.
High-level players can stop by the facility during the summer for full-field pickup games. During the spring, Spooky Nook Sports offers six-on-six and nine-on-nine leagues at our indoor facility in East Petersburg.
To get started, browse our field hockey calendar online. Then, either register a team or join as a free agent for placement on a free agent team or another with open roster spots.
Our Field Hockey Facilities
Spooky Nook Sports hosts field hockey leagues at both of our central PA facilities located in Lancaster County.
Spooky Nook Lancaster:

Located in Manheim township, Spooky Nook Lancaster is the largest indoor sports complex in the United States. The facility features a full-sized domed field, outdoor turf fields, and four indoor courts.

Spooky Nook LANCO: Featuring four SoftTurfTM fields of various sizes, the LANCO facility hosts smaller indoor games in the spring.
Why Join an Adult Field Hockey League?
Adult recreational field hockey is fun for players of any skill level. When you join a league at Spooky Nook Sports, you have the opportunity to play full-scale games. Seasoned players can recapture the competitive experience they love, and new players can learn the game in its full glory. Rec sports are a great way to stay in shape, make friends and get involved with your community. There are plenty of reasons to join an adult recreational sports team in your area, so sign up today!
Contact Spooky Nook Sports to Get Started
New players and veterans alike can learn the game or maintain their skills by joining an adult field hockey league at Spooky Nook Sports. When you join our leagues, you gain access to the best field hockey facilities in central Pennsylvania and beyond. To get involved in a recreational league or learn more about everything we have to offer, contact our staff today!
Get in Touch With the Nook