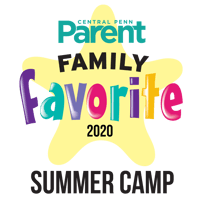 Summer is approaching fast, and many busy families need fun, safe ways to occupy their children during the daytime.
Summer programs and youth summer camps in central PA are great ways to keep your child entertained in an environment that helps them build and develop life skills, make new friends and keep their minds sharp. Summer camps are also a safe space that encourages staying active and having screen-free fun.
Spooky Nook Sports is home to some of the most engaging kids' summer programs in central PA. Register the children in your life for one of our camps for an enriching experience they'll remember for years to come. Day camps ages can range from 4 years old up to collegiate level. We offer sports-based, skill-building, and recreational camps.
Letter To Camp Families
Hello Nook Camp Families,
We are excited for another awesome summer camp season to begin! Our directors are already busy planning creative, fresh, flexible programming that is sure to motivate your kids to play, train, and compete with us.

We have one-of-a-kind offerings for kids beginning as young as 4 years old, all the way through teen years. Whether its learning fundamentals as a beginner athlete, trying a new activity like horseback riding, or taking your skills to the next level in one of our advanced camps, we have something that will fit your child's interests and abilities!

Take a few moments to review our options and feel free to reach out to one of our directors with any questions!

We look forward to seeing all of your happy campers soon!
Sincerely,
Andrea Konas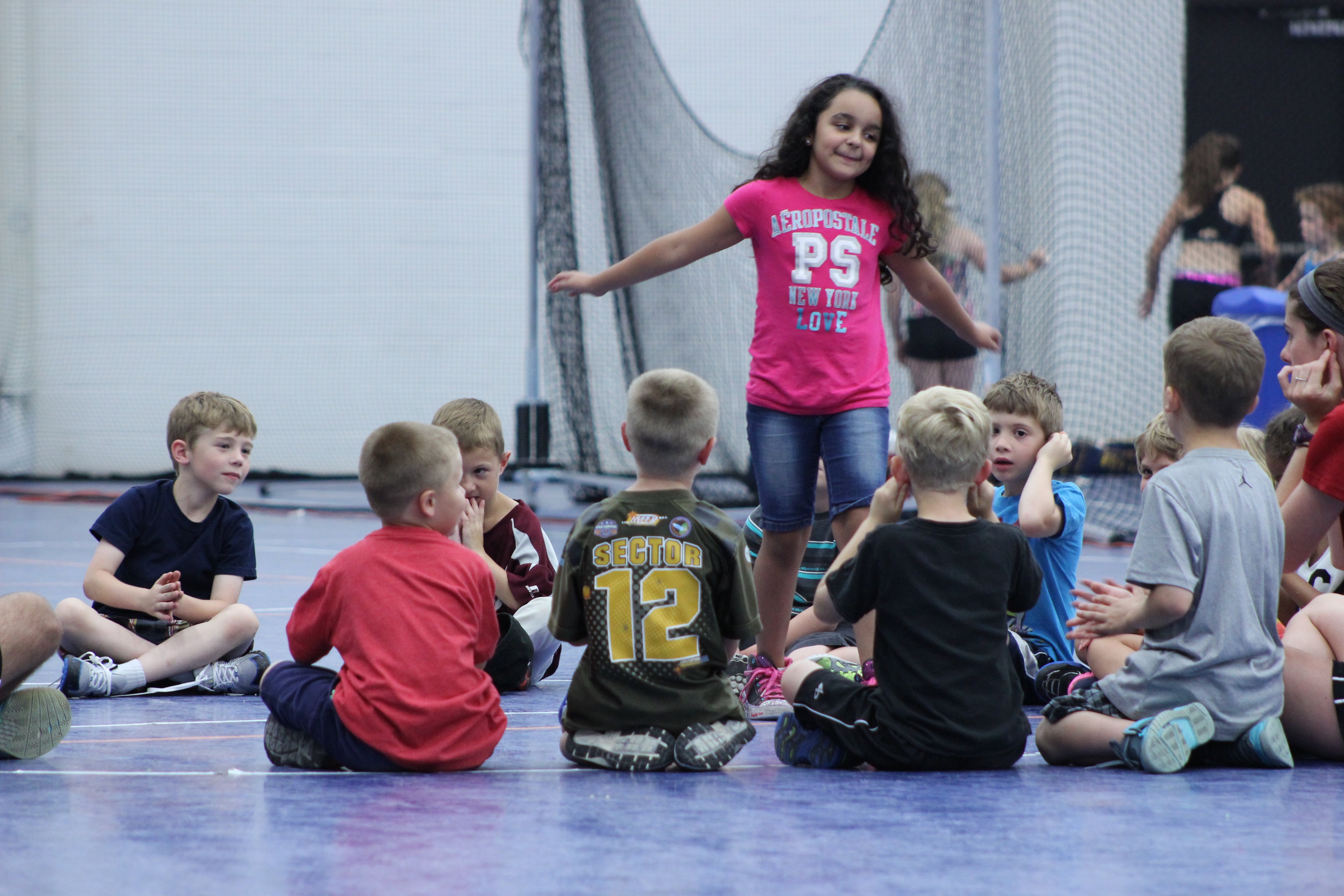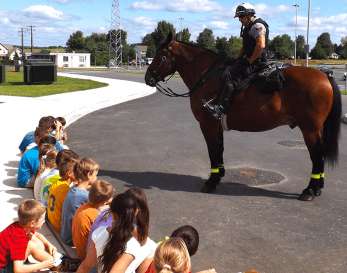 Summer Camps Near Lancaster: Something for Everyone
If you have kids in different age brackets who have very different interests, finding summer camps can be a challenge. Our schedule of weeklong youth summer camps includes something for everyone.
Summer Sports Camps
If you're looking for a summer camp program that focuses on specific youth sports, you'll see it here, including baseball, basketball, soccer, volleyball, and field hockey. Your young athlete will have the opportunity to make new friends and develop their sport-specific skills under the guidance of our experienced coaching staff.
Experience Camp
For many kids, it takes a lot of exposure to new, interesting ideas for them to find what they really love to do. If your younger children are just starting to get into sports and don't know which ones they want to play, consider signing them up for our Experience Summer Camp, which allows your kids to try their hand at a variety of sports and see which one piques their interest, such as basketball, flag football, and lacrosse.
Climbing Camps
For those seeking adventure activities and unique youth programs, we also have ultimate adventure camp and climbing camp. Adventure Camp focuses on outdoor skills, like climbing, hiking and exploring.
Nookside Horse Adventure Camp
Nookside Horse Adventure Camp exercises your child's motor skills while introducing them to the basics of caring for and riding horses. By the end of the camp, they will even get to direct a horse through an equestrian obstacle course!
Combo Camps
Combo camps offer a full-day experience for campers who want to try a little of everything at Spooky Nook. These campers will participate in their sports camp in the morning and stick around until the evening for our other camps. We'll provide lunch and an afternoon snack so campers have plenty of energy for a full day's worth of fun.
Contact Spooky Nook Sports to Learn More
Whether your child wants to spend the summer playing their favorite sport or discovering new interests and passions, they are sure to make lasting memories and lifelong friendships at Spooky Nook summer youth camps. To learn more about the options available to you as you look for kids' summer camps, contact Spooky Nook Sports in Manheim, PA, today.
LEARN MORE ABOUT SUMMER CAMPS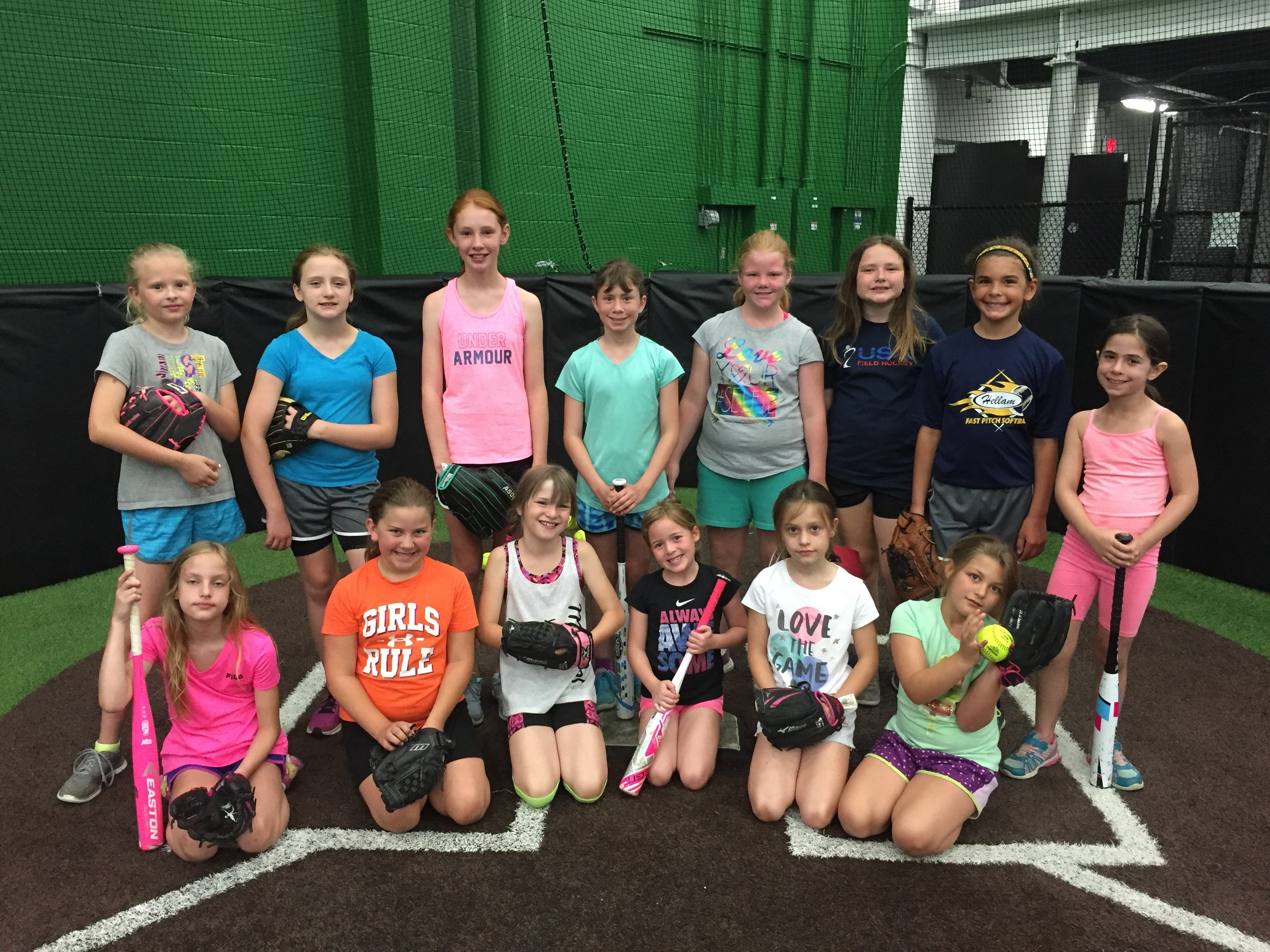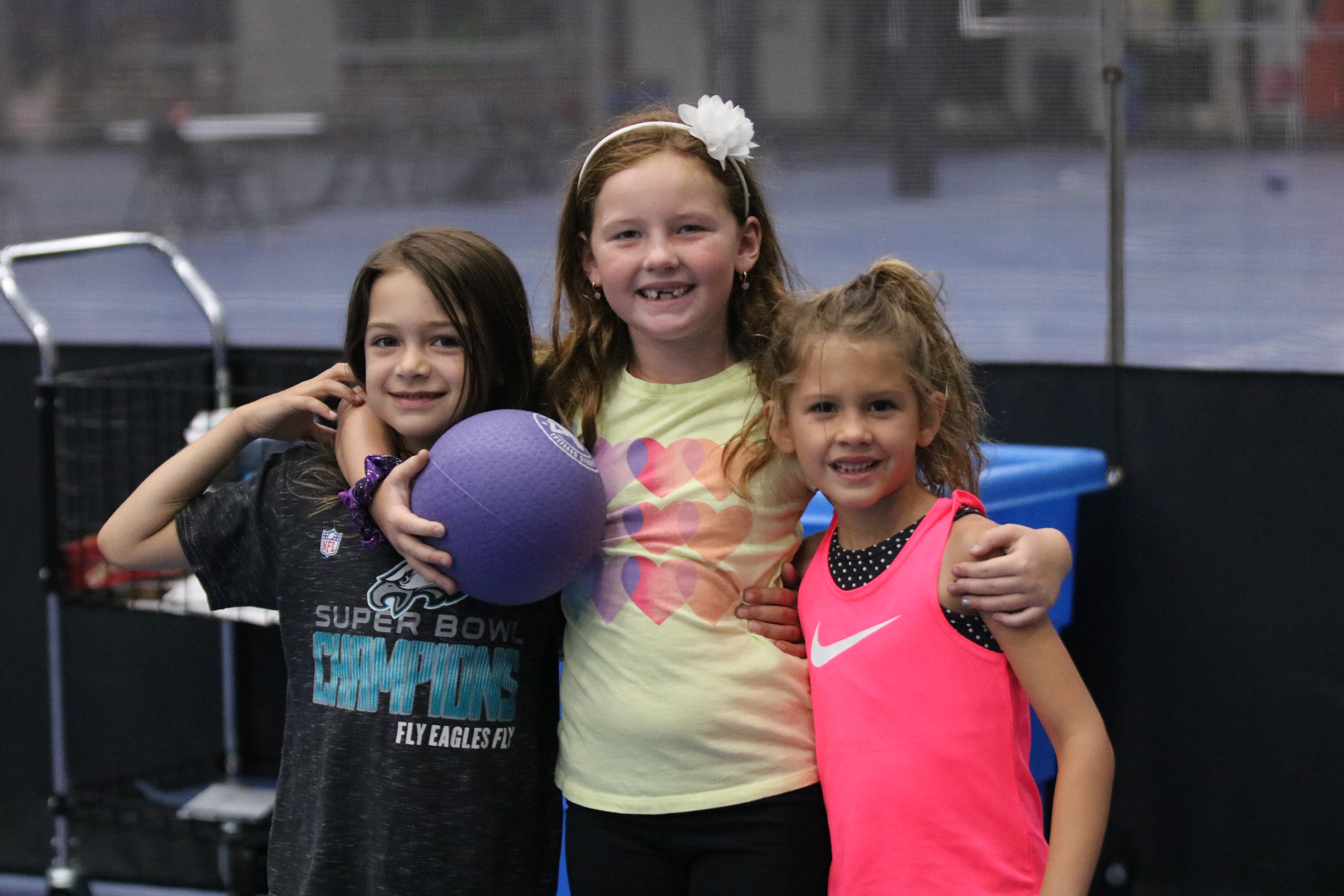 Nook's Kids Camp
Nook Kids Camp is an exciting recreational summer camp for children who have completed kindergarten to twelve years old.
Each week's activities are designed around a different theme. During each week, kids will get sport instruction, themed arts and crafts, experiments, Clip 'N Climb, and arcade time.
Age: 5-12
Cost:
$300/week if you register from now - May
$325/week if you register from June - August
*A morning snack, lunch, afternoon snack, and a camp t-shirt are included in the cost.
Time: 7:00 am - 6:00 pm
Day Camp Weekly Themes: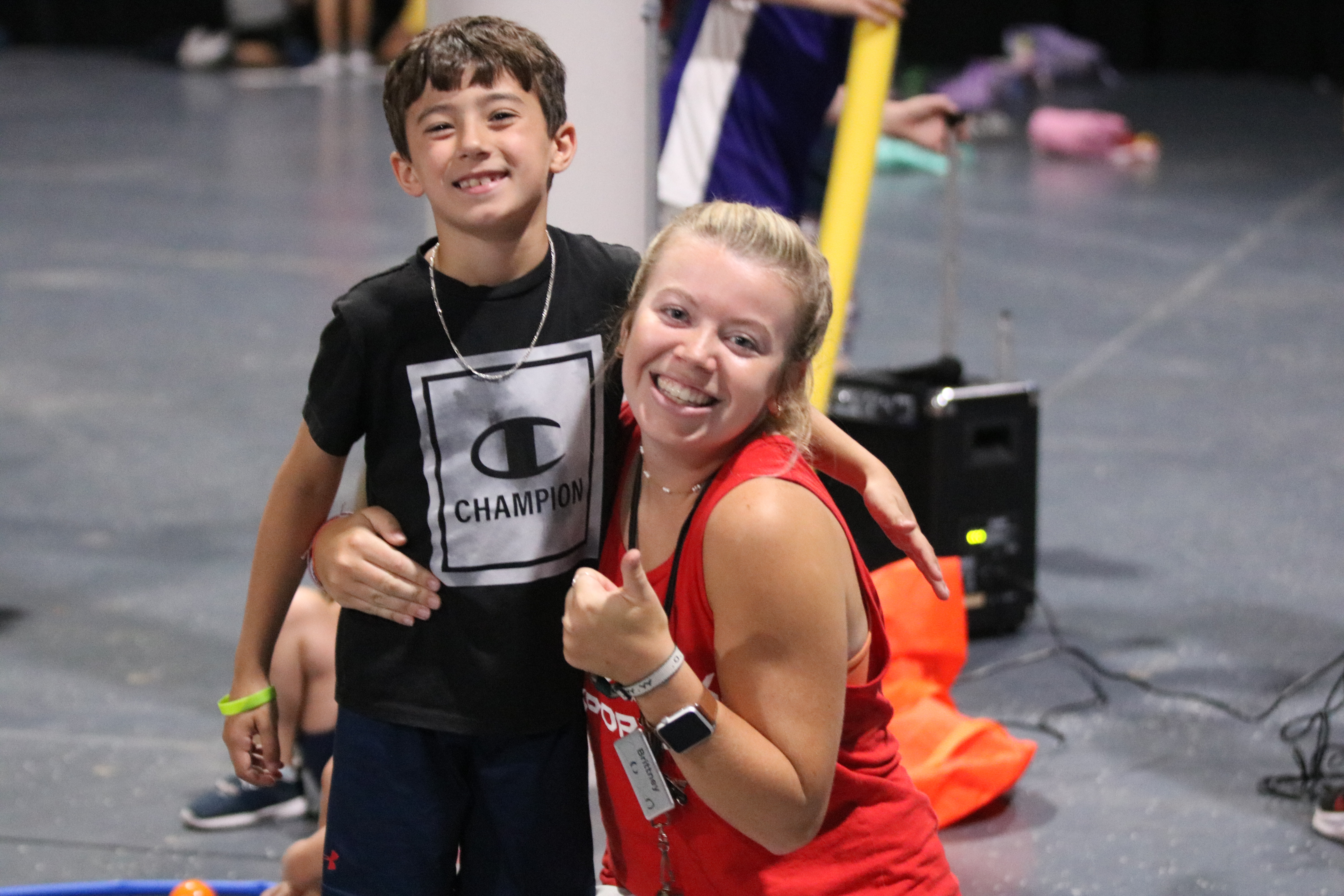 Future Leaders Camp
Future Leaders Camp is the perfect opportunity for teens to gain responsibility in a fun atmosphere.
Portions of each day will be spent with Nook Kids Camp, assisting counselors with running kids camp. Future Leaders will learn the challenges and responsibilities of being a camp counselor. The remaining time will be spent utilizing free time, group games, court and turf time, and weekly Clip N Climb time.
See you this summer!
Age: 13 - 17
Cost:
$175/week
*2 snacks, daily lunches, weekly field trips and swimming trip, and a t-shirt are included.
Time: 9:00 am - 4:00 pm
Day Camp Weekly Themes:
June 5 - 9
June 12 - 16
June 19 - 23
June 26 - 30
July 3 - 7*

July 10 - 14
July 17 - 21
July 24 - 28
July 31 - Aug 4
August 7 - 11
August 14 - 18
*No camp on July 4th.
Combo Camp
Combo Camp is an add-on option that can be paired with a morning sports camp. Campers can be dropped off with Kids Camp in the mornings any time between 7am-8:45am. Kids Camp Staff escort all combo campers to their respective camps by 9am. Combo campers would attend their half day sport camp in the mornings from 9am-12pm, then spend the afternoon with kids camp from 12pm-4pm. Pick up is any time between 4-6pm. Lunch and afternoon snack are included!
Age:
Completed Kindergarten - 14
Cost:
$175/week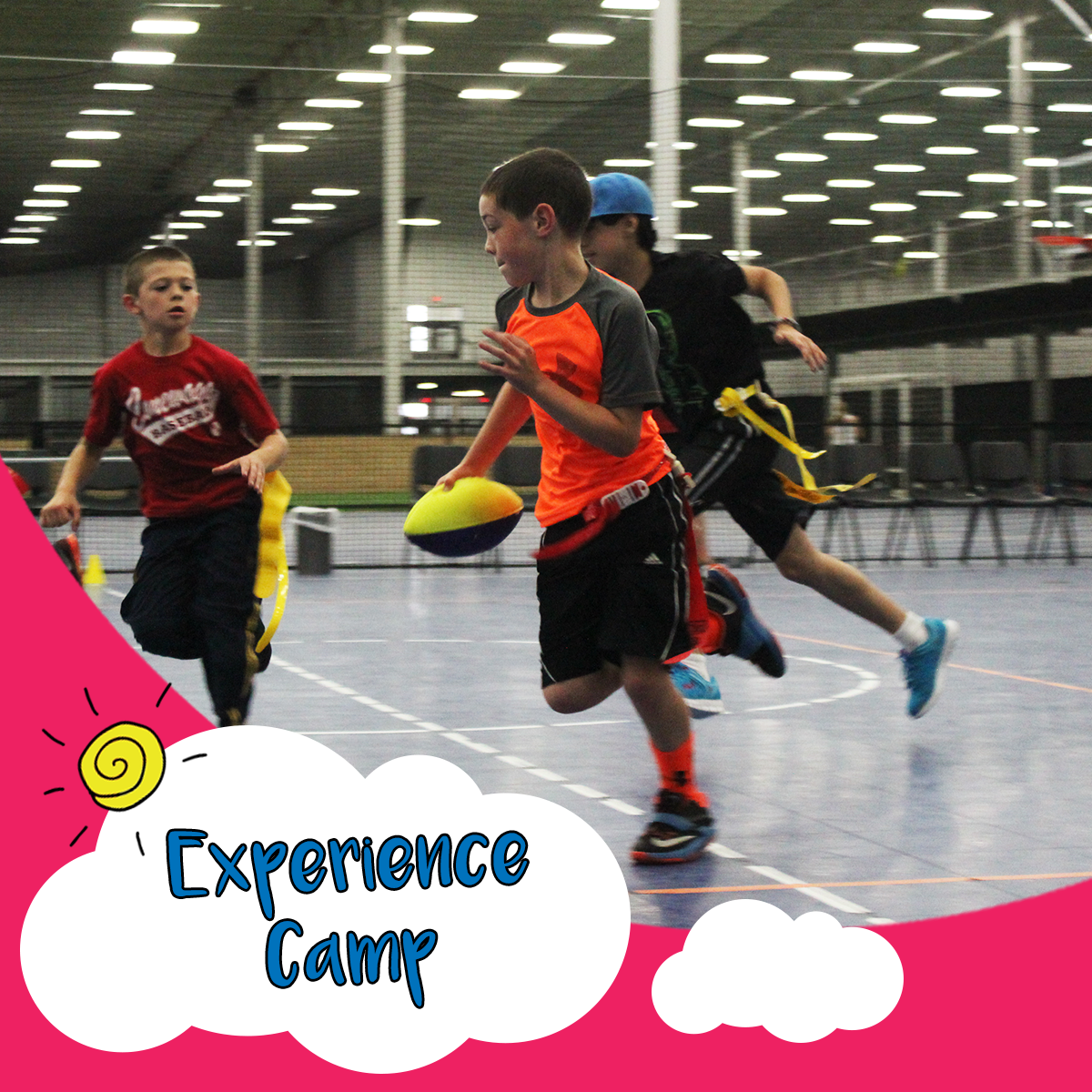 Experience Camp
Experience Camp is the perfect full day camp for your child to explore all the Nook has to offer! This camp is ideal for the campers who have completed kindergarten to 12 years old and have an interest in multiple sports. Mornings and afternoons will focus on specific sports and skill instruction. Sports include basketball, lacrosse, baseball/softball, volleyball, flag football, and more! Lunch, snacks, and a tee shirt are all included! See you this summer!
Age:
7-12
Cost:
$300/week
Dates:
June 12 - June 16
July 10 - July 14
July 31 - August 4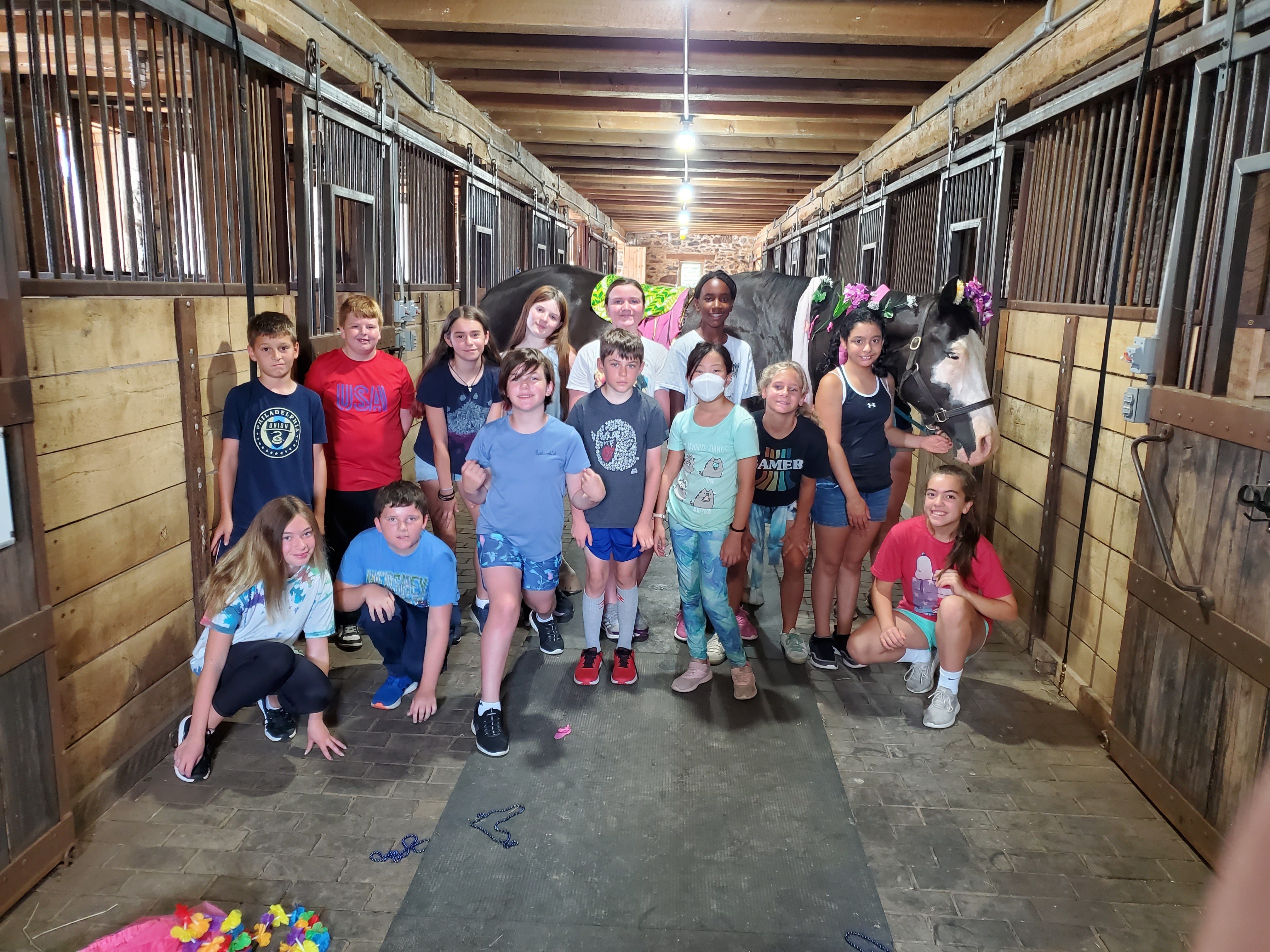 Nookside Horse Adventure Camp
Nookside Horse Adventure camp takes you on a learning adventure at Nookside Stables, which is right next door to Spooky Nook Sports! Campers will learn about a horse farm, how to take care of horses, western riding basics, and direct a horse through our one of a kind Adventure Obstacle Course just for this camp! Campers will also engage in fun activities that help build motor skills and teach team building.
For Nookside Horse Adventure Camp, the drop off window is any time between 7am and 8:30am. Campers will be escorted by our camp staff over to Nookside Stables at 8:45am, and spend the morning from 9am-12pm at the stables. At 12pm, the campers are escorted back to Spooky Nook and join in with Nook Kids Camp from 12pm-4pm for the structured day. Pick up is then any time between 4 and 6pm.
View more about Nookside Stables
Age:
6-12

Cost:
$350/week
Dates:
June 12 - June 16 (Ages 6-9)
June 19 - June 23 (Ages 10-12)
June 26 - June 30 (Ages 6-9)
July 10 - July 14 (Ages 6-9)
July 17 - July 21 (Ages 10-12)
July 31 - August 4 (Ages 6-9)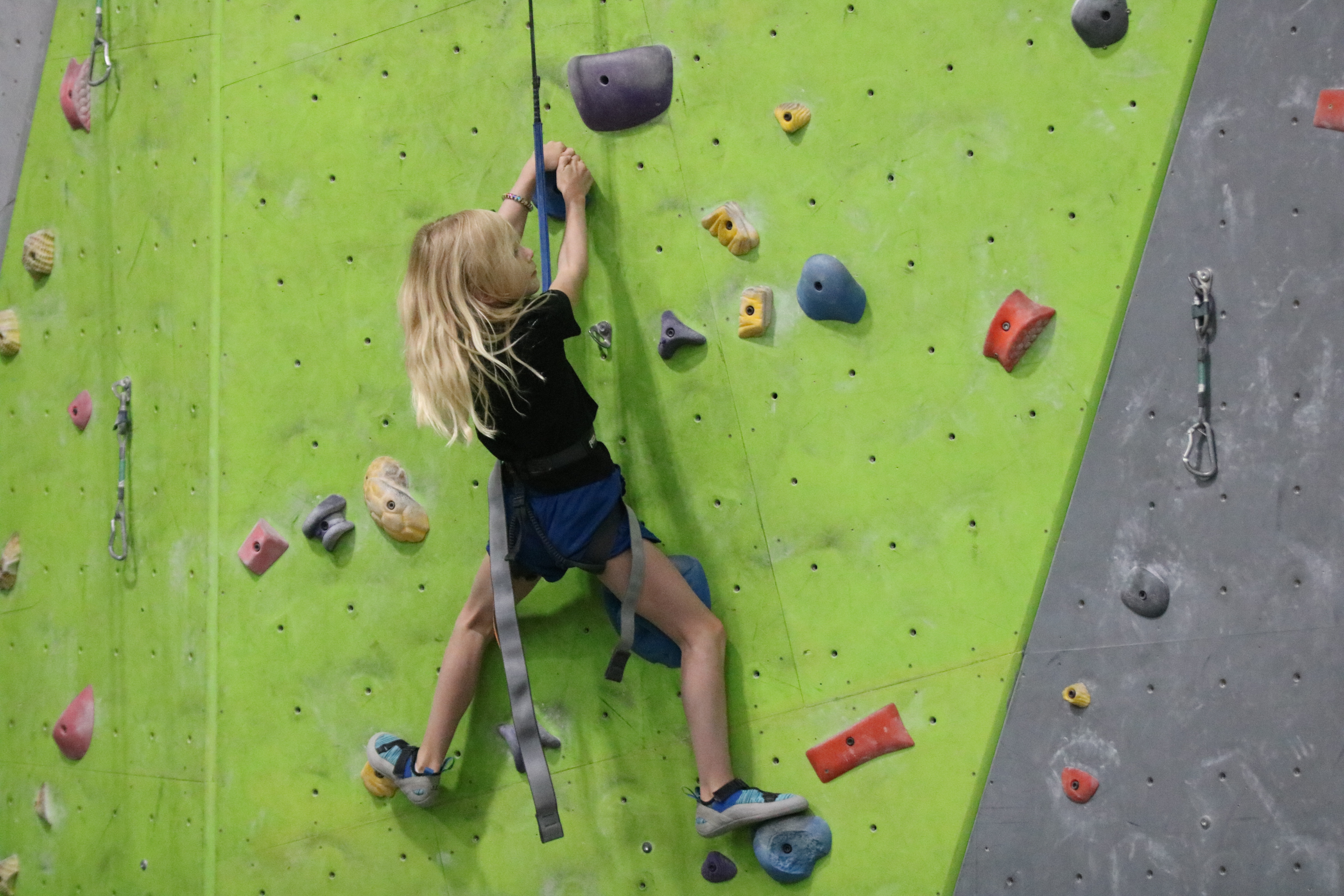 Climbing Camp
Climbing Camp provides a fun, challenging, and diverse selection of indoor climbing activities. We will spend five days mastering our climbing skills and learning all the safety aspects of climbing in out indoor climbing gym and clip 'n climb.
Looking for a more adrenaline-filled camp? See below for information on our Ultimate Adventure Camp.
Age:
7 - 11

Cost:
$300/week
Dates:
June 5 - June 9
June 12 - June 16
June 19 - June 23
June 26 - June 30
July 3 - July 7 *No camp July 4th
July 10 - July 14
July 17 - July 21
July 24 - July 28
July 31 - August 4
August 7 - August 11
August 14 - August 18
August 21 - August 25
August 28 - September 1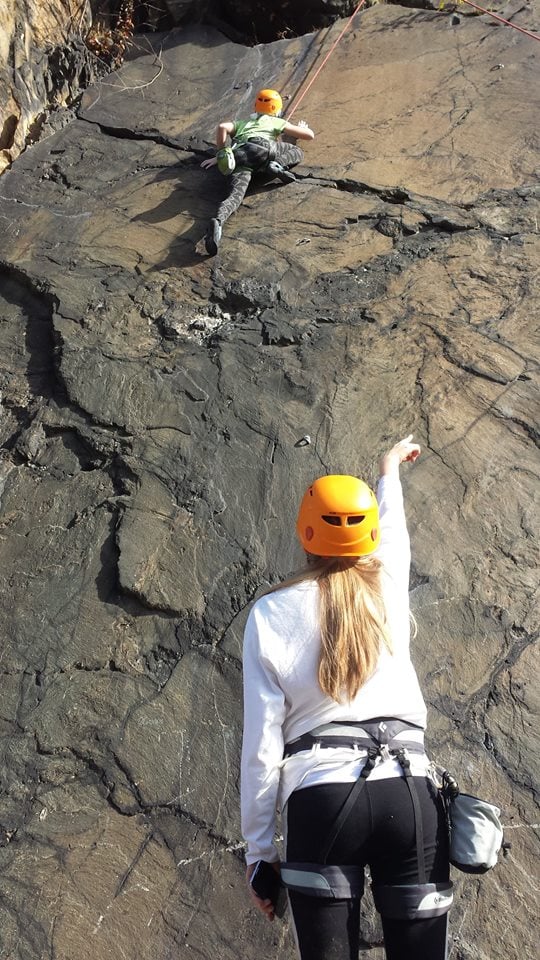 Ultimate Adventure Camp
This five day adrenaline filled camp will provide campers with the ultimate adventure experience. Our trained instructors will encourage campers to push themselves to new limits through outdoor and adventure pursuits.
Our first day of camp will be spent in our climbing facility learning the fundamentals needed for our adventures. Campers will get to go rock climbing, kayaking, paddle boarding, hiking, swimming, and more! Snacks and Lunches provided daily. Join us for an action-packed experience you will never forget!
Cost:
$500/week
Snacks and lunches provided daily.


Time: 9:00 am - 4:00 pm


Dates:

June 5-9

June 12-16

June 19-23

June 26-30

July 3-7* No camp July 4th

July 10-14

July 17-21

July 24-28

July 31-August 4

August 7-11

August 14-18

August 21-25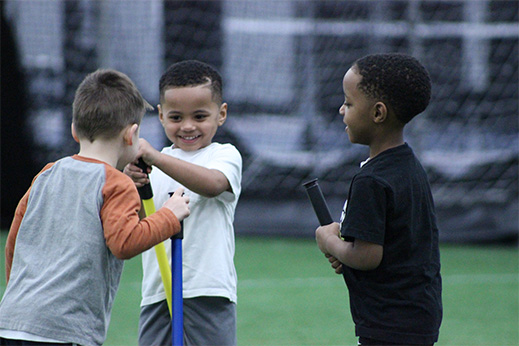 Jump Start Preschool Camp
Geared towards kids ages 4-6, this camp will introduce your child to a variety of sports including soccer, basketball, lacrosse, baseball/softball, volleyball, flag football, and more!
Games and activities will teach kids the basic rules and skills involved in a variety of sports, while encouraging teamwork, sportsmanship, and fun! Each day will focus on different sports and games.
Age: 4-6
Cost: $175/week
Daily snack and t-shirt are included
Time: 9:00 am - 12:00 pm
Dates:

June 19 - 23
July 10 - 14
August 7 - 11