Recreational Leagues in Lancaster, PA
Adult rec leagues at Spooky Nook Sports in Lancaster, PA are an experience you cannot find anywhere else. Play the sports you love inside the largest indoor sports complex in the United States. We welcome adult rec leagues to hold their competitions in our expansive complex or individuals and teams can join one of our internal adult leagues.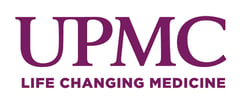 UPMC is the official sponsor of Adult Rec at Spooky Nook Sports.

What We Offer
Spooky Nook Sports is a premier fitness facility where athletes of all levels can play, train and compete in a supportive, pleasant environment. We have 10 hardwood courts for basketball and volleyball and our versatile space can be transformed to accommodate up to 26 more full-size playing surfaces. Whether your rec league needs space for a single match or a location to host an upcoming tournament, Spooky Nooks Sports is the ideal location for it. Learn more about our internal basketball and volleyball adult leagues below.
In addition to our basketball and volleyball courts, we have a sport court, which is the site of various sports matches. We also have three 60-foot by 120-foot enclosed turf fields where our internal adult leagues play dodgeball and two 120-foot x 200-foot turf playing areas in the field house where our internal adult leagues play soccer, ultimate frisbee and flag football.
Our baseball and softball training center houses a full-sized infield and it even has room for outfielders. Do the members of your adult rec leagues need batting or pitching practice? Your team can use our 14 batting cages and three pitching lanes to get all the practice you need. We also have an outdoor field hockey pitch and a climate-controlled dome where adult rec leagues often play field hockey and where we host our overnight slow pitch softball tournaments.
We also offer three beach volleyball courts which are used for leagues, camps, clinics, and sports performance training. The outdoor courts are great for our summer sand volleyball leagues and are also available for rent based on availability.
After the game, stick around for some team bonding over food and drinks. Spooky Nook Sports features a food court and smoothie bar with plenty of menu choices to fuel your body for recovery. For a full meal or celebratory drink after a big win, check out Forklift & Palate Restaurant, which is directly attached to our facility. You can also visit one of our partnered restaurants around Lancaster.
10
Hardwood Courts for Volleyball & Basketball
5
Turf Fields for
Soccer, Ultimate, & More
30ft
Rock Walls in
Our Climbing Gym
14
Batting Cages for
Baseball & Softball
Rental Spaces
Does your rec team need a little practice to tighten your skills? Our turf fields, hard courts, batting cages and other amenities are available to rent all year round. From impromptu team practices to birthday parties or corporate events, our facility is happy to host your group. All rental requests require 72-hour notice and full payment at the time of booking. To get started, learn more about our rental process.
Training at Spooky Nook Sports
Spooky Nook Sports is a great place for adult rec league members to train. We have a 10,000-square-foot sports performance center that has state-of-the-art equipment, a 60-yard sprint track and a turf field that measures 30 feet x 10 feet. We also have a fitness center that measures over 60,000 square feet. Our fitness center is the home of the latest equipment, free weights, five group exercise rooms and a convenient child watch center.
To learn more about Spooky Nook Sports and our adult rec leagues, continue reading below or contact us today. Our location in Manheim is convenient for athletes looking to join adult rec leagues near Harrisburg, Hershey, Lancaster, and Lebanon areas.
Plenty of Ways to Play
If you or your group are interested in playing in a rec sports league, we have plenty of options to get you out on the field. Spooky Nook Sports hosts men's, women's and coed rec leagues for players ages 16 and up. Leagues are split into skill- and age-based divisions. Groups with enough players to form their own teams can register and stay together. Individuals without a team may sign up as a free agent for placement on a team with open roster spots or a free-agent team.
Why Play Adult Rec League Sports?
Recreational sports for adults are fun for everyone involved. With so many sports and leagues available, there are plenty of reasons for athletes of any skill level to join a rec team. At Spooky Nook Sports, you can:
Stay active: Playing a recreational sport is a great way to spice up your normal workout routine with a fun, competitive activity that keeps you on the move.
Try something new: With dozens of turf fields, hard courts and other playing surfaces, our facility has the space to accommodate a wide range of sports for competitive and new players. Our rec leagues are your chance to try a new sport you've never played before in a relaxed, encouraging atmosphere.
Be competitive: As the largest indoor sports facility in the United States, Spooky Nook Sports draws players of all skill levels for our adult rec leagues. We have divisions for players looking to stretch their competitive muscles and relive the glory days of playing the sport they love.
Make lasting connections: Join as a free agent to meet a whole team of new friends, or form a team with co-workers as a fun bonding activity away from the office.
Blow off steam: Exercise is a great way to reduce stress, so get out on the field to burn off energy and let your mind relax.
Contact Us Today to Get Started
Interested in learning more about adult rec leagues near Lancaster, Pennsylvania? Our staff is here to help — contact us today!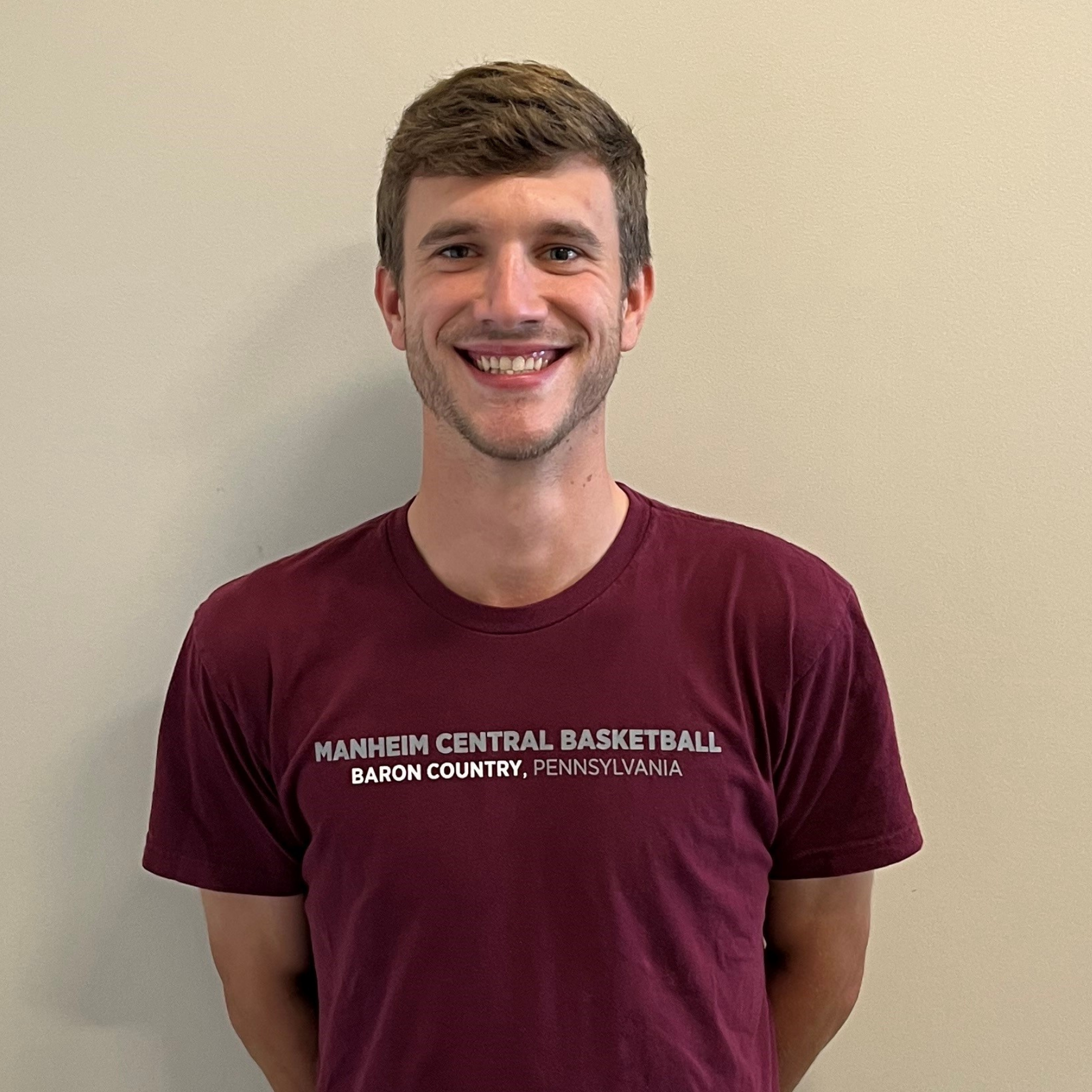 Brady Sipe
Sports & Tournament Manager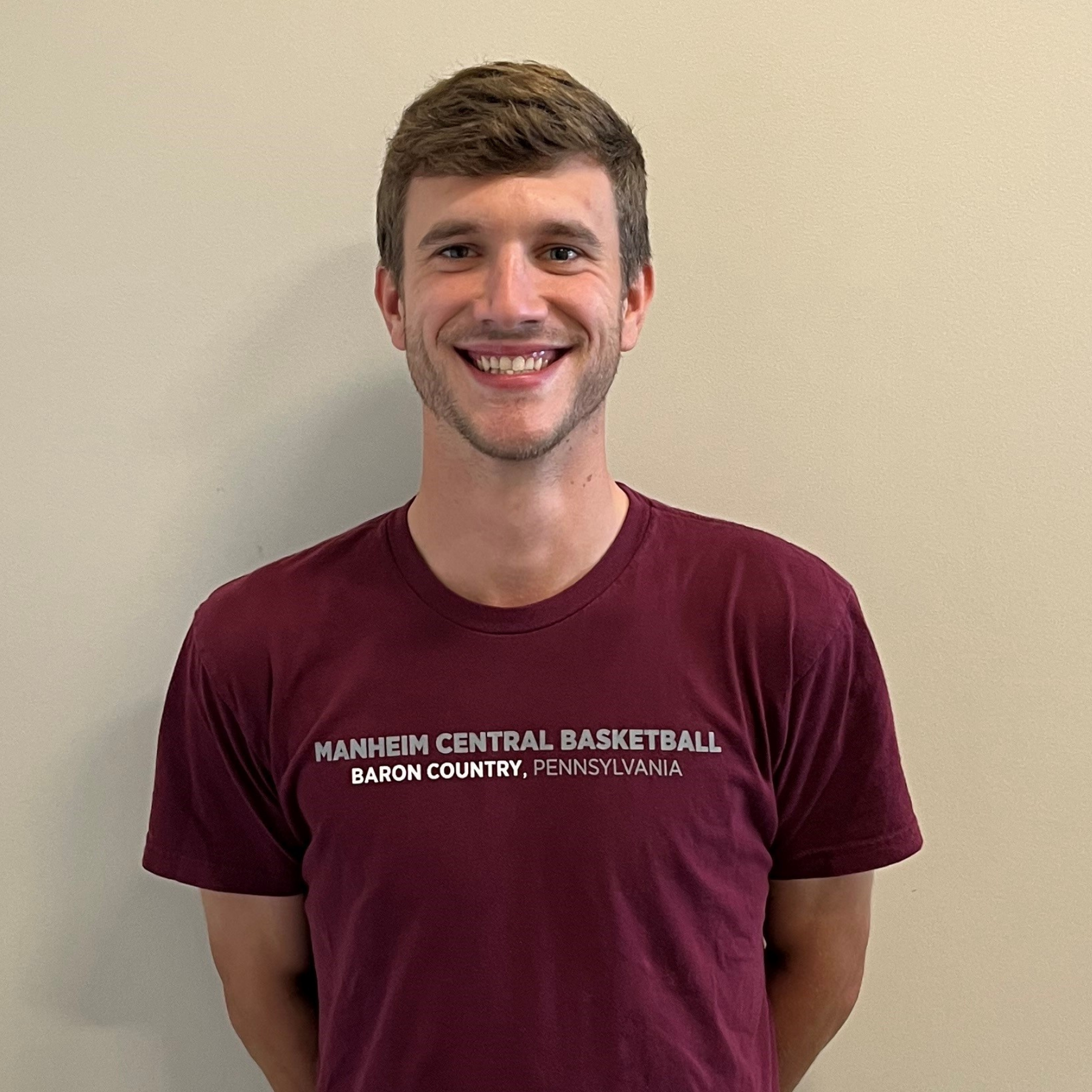 Brady Sipe
Sports & Tournament Manager
At The Nook Since: 2016
Fun Fact: I have an identical twin brother
Advice To Young Athletes: Work hard in silence
Get in Touch With the Nook