Thank you for your interest in careers that involve being a part of the Spooky Nook Sports team!
Located in Manheim PA, the state-of-the-art Spooky Nook Sports Complex offers various sport courts, climbing areas, playing fields, fitness and performance centers plus a hotel and restaurant all within the 700,000-square-foot indoor facility. A secondary location in Hamilton, Ohio with similar features opened in 2022.
Spooky Nook Sports is committed to bringing families together through sports, entertainment, and events. If you have a passion for delivering excellent guest service and a desire to serve others, Spooky Nook Sports is the place for you.
Job Seekers,
We value your interest in joining our team and want to ensure a safe and transparent application process. Unfortunately, we've noticed a rise in scam job postings across various platforms. It has come to our attention that individuals with malicious intent may use our company's name to deceive job seekers. To protect yourself, please be cautious of job offers that:
Request personal or financial information upfront.
Promise guaranteed employment without an interview.
Have vague job descriptions and requirements.
Use generic email addresses (e.g., Gmail, Yahoo) instead of official company domains.
Always verify the legitimacy of job postings by clicking the "Pennsylvania Careers" button below or contacting our HR department directly by email at jobs@nooksports.com. Your safety and security are our top priorities. If you encounter any suspicious activity or have concerns about a job posting, please report it to us immediately.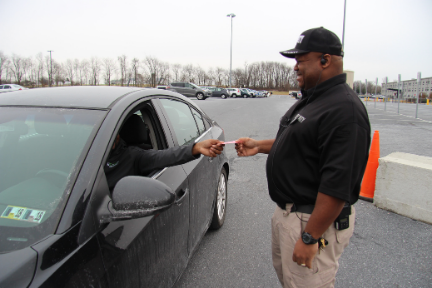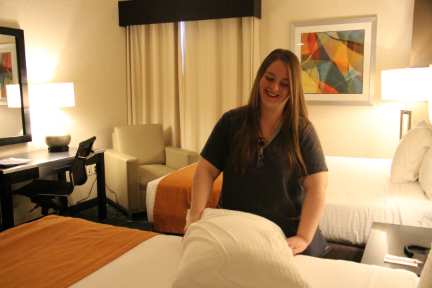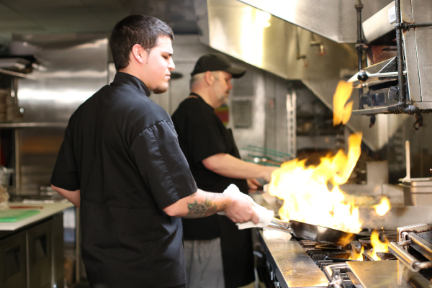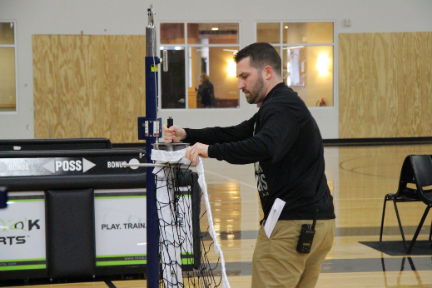 PERKS
Some of the Nook Team Member Perks include:
Competitive wages and benefits
Awesome work environment
An adult fitness membership and Sports Performance discounts
Retail shop discounts
Food and beverage discounts
… And more!
HISTORY
Located just outside of Lancaster, Pennsylvania, Spooky Nook Sports is the largest indoor sports complex in the United States. From individual fitness training to birthday parties to national sporting events, The Nook delivers an unparalleled experience for all our guests.
Types of employees
We look for team members that share our core values, which are:
Make Kindness Contagious:

Approach everyone with respect, warmth and understanding. Smile, be thoughtful and enthusiastic, and find a way to make someone's day
See the Work:

Look for opportunities to pitch in and get the job done. Strive to make things better. Work hard, be smart, adapt, and stay hungry.
Help Others Succeed:

Inspire, support, and empower others to be great and achieve our common goals. Embrace constructive feedback. Celebrate wins.
Be Honest:

Speak truth and do the right thing, even when it's difficult. Honor your commitments. Earn trust.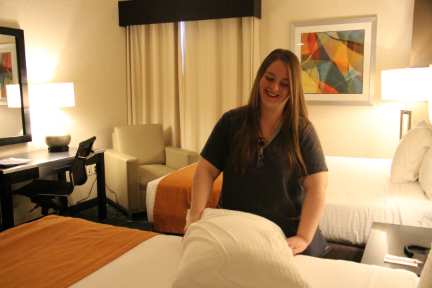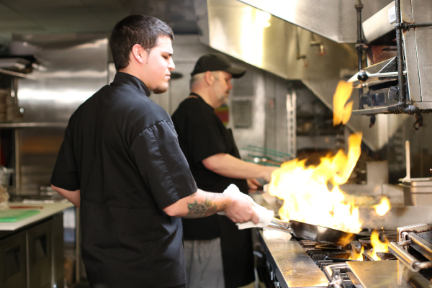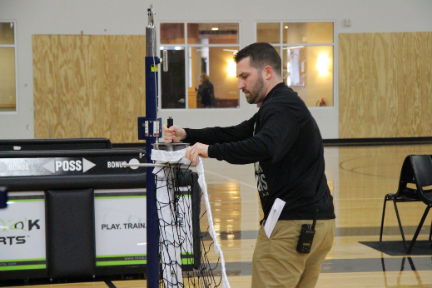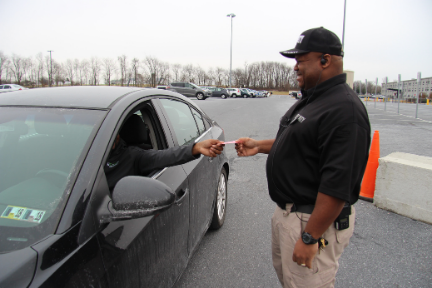 Spooky Nook Sports is an Equal Opportunity Employer.
Nook Sports and Hotel is committed to a work environment in which all individuals are treated with respect. We create INCREDIBLE guest experiences as a team and prohibit discrimination, bias, prejudice, and harassment based on race, age, gender, color, religion, sex, sexual orientation, national origin, ancestry, genetic information, veteran status, and any other characteristic prohibited by federal or state law.