Physical fitness is an important part of a healthy life, whether your sport is in season or not. No matter your experience level, finding the motivation and the best exercises for your body is far easier with a certified professional in your corner. Fortunately for central Pennsylvania residents, Spooky Nook Sports has everything you need to reach your fitness goals.
Spooky Nook Sports is a state-of-the-art athletic performance center in central PA just outside of Lancaster. Our facility is home to some of the best personal trainers in the business who are here to help people at any experience level improve their fitness.
Professional & Certified
Our certified instructors possess high-level degrees in exercise science and extensive training experience. We offer individual assessments and counseling to help people at all levels improve fitness and nutrition and avoid injuries. Whether you're a novice looking for instruction and guidance to improve your health, or you're an athlete aiming to boost your performance, personal training is an asset to meeting your goals.
Individual attention from a professional trainer can help you build critical skills, adjust training habits, and be a more strategic player, building the foundation for future success in your sport or your health.
Rates
Spooky Nook Sports offers training programs with our certified staff either by the session or in packages.
1 session | $60
5 sessions | $290
10 sessions | $560
View our package options or contact
grahamh@nooksports.com
Personal Training Mission Statement
The Spooky Nook Personal Training Program is committed to providing an exceptional training experience by educating and assisting individuals at any fitness level to safely achieve their goals by creating a healthy and sustainable lifestyle.
Our team of sport personal trainers will help you accomplish your goals attainably, which will result in a more positive mindset overall. We prioritize your mental and physical wellness. When you work with us, we'll go to great lengths to ensure we understand your limits and accommodate your needs. Our objective is to help you succeed and reach your personal best, and we'll do everything we can to make your training journey as beneficial as possible.
Testimonials
"I started long distance running several years ago, which included my first marathon. After the marathon I started working with a personal trainer, Nick Pastorino, at the Nook Sports for strength training. Nick is the consummate professional. He meticulously plans a diverse training regimen to help me achieve my goals. He not only teaches me new skill sets, but also explains why and provides encouragement and drive every step of the way.
Within 6-months of working with Nick I was able to drop 15 minutes off my personal best marathon time. The past 2 years he has helped me complete the
'
Dopey Challenge
'
at Walt Disney World, Orlando
,
during marathon week. The
'
Dopey Challenge
'
is 4 runs over 4 consecutive days starting with a 5K followed by the 10K, half-marathon and full-marathon the following days; 48.6 miles. I felt strong and was injury free following these races and I continue to work with Nick to compete in the
'
Dopey Challenge
'
in 2021. Highest recommendation."
—
John (Mountville, PA)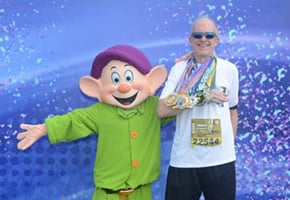 Professional Trainers
Our friendly, experienced trainers are eager to help you improve your health
and
game. Schedule one-on-one or group sessions today and take your fitness to the next level.
When you come to our personal trainers in Lancaster, PA, for help with your fitness journey, you'll receive services that will motivate you and help you unlock a version of yourself you didn't know existed.
Whether you want to participate in group sessions or personalized training, our team of trainers will take time to understand your goals and help you reach them. Each of our team members has an extensive background in training and trusted certifications, ensuring you receive athletic routines that will push you at a healthy rate. After dedicated sessions with our personal trainers, you'll start noticing a difference in your athletic performance.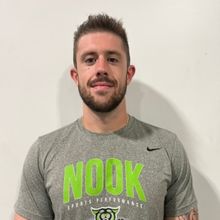 Graham Holler
Head Strength & Conditioning Coach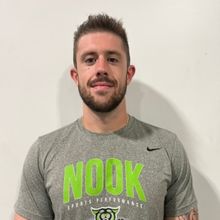 Graham Holler
Head Strength & Conditioning Coach
B.A in Multidisciplinary Studies/Athletic Coaching and Business Management | M.S in Exercise and Nutrition Science | CSCS, USAW Certifications
Graham has been with the Nook since 2020 and has been training athletes for over 10 years. His specialization is sports performance, powerlifting and Olympic weightlifting. Graham has experience in coaching athletes in multiple different sports such as Soccer, Field Hockey, Football, Volleyball and more. His goal is to give athletes and any client he works with the guidance that he did not receive when he was going through sports and training. He loves seeing clients get results and success in something they would have thought was not possible.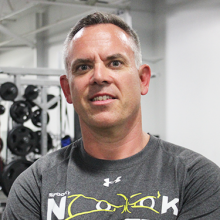 Tony Dague
Performance Coach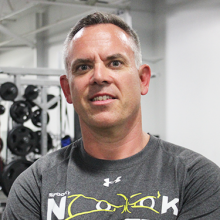 Tony Dague
Performance Coach
BA, AS PHYSICAL THERPAY ASSISTANT | CSCS
Tony joined The Nook team in 2014 and has 7 years of performance coaching experience. Tony is a former two-sport varsity athlete from Bethlehem Liberty High School in both basketball and soccer. Tony continued his sports career with varsity soccer and rugby at West Chester University. He coached six years for the Hempfield Youth Soccer Club, two years with the Hempfield Youth Basketball Association, and is a member of the Roses Rugby Club men's team. As a Nook Sports Performance Coach, he enjoys watching teams and athletes develop individual strength and camaraderie.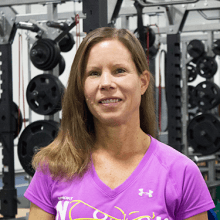 Jennifer Durbin
Certified Trainer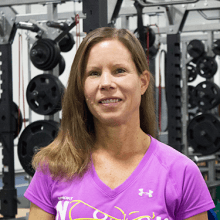 Jennifer Durbin
Certified Trainer
BS BUSINESS ADMINISTRATION | ISSA, Corrective Exercise Specialist
Jennifer joined The Nook team in 2013 and has 14 years of training experience. She is a SWEAT 50+ trainer and a Nook RX: Adult Functional Training coach. She loves helping her clients reach their goals.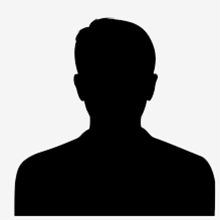 Charlie Rizio III
Certified Trainer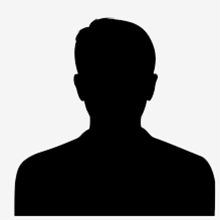 Charlie Rizio III
Certified Trainer
NFPT
Charlie joined The Nook team in 2018 and has 6 years of fitness training experience.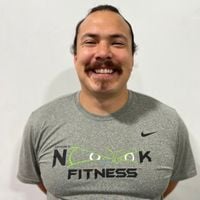 Nicholas Kowalczyk
Powerlifting Coach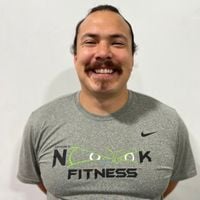 Nicholas Kowalczyk
Powerlifting Coach
USAPL – Strength Coach
Nicholas joined The Nook team in 2018 and has 5 years of performance coaching and personal training experience. He is an experienced USA Powerlifting coach for former athletes who have competed and placed in their first respective meets. As a performance coach, he most enjoys leading his athletes and clients through challenging movement patterns that produce results that can be seen and felt. Nicholas's goal is to assist his clients both during their season and after when they exercise alone by providing information that can help them in their day-to-day activities.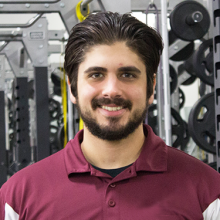 Nicholas Pastorino
Performance Coach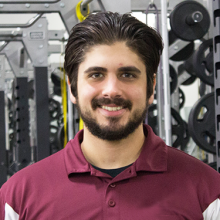 Nicholas Pastorino
Performance Coach
BS Exercise Science
Nicholas joined The Nook team in 2016 and has 6 years of performance coaching experience. He has experience training athletes from a variety of sports including baseball, softball, basketball, soccer, football, field hockey, and ice hockey. Additionally, he has trained athletes and clients of all ages, 10-70+. He believes that as a Nook Performance Coach, it is his job to guide athletes to achieving their individual goals, whether that be making the football team, losing weight, or running a 6-minute mile. To Nicholas, it is all about being able to make a positive impact on the lives of the athletes he gets to coach.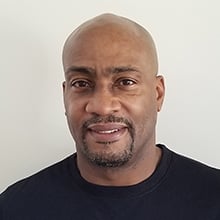 Carter Jones
Certified Trainer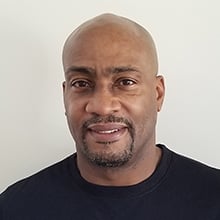 Carter Jones
Certified Trainer
ACE
Carter joined The Nook team in 2019 and he has 24 years of experience in the fitness industry. He is passionate about fitness training and he enjoys watching people improve and feel better about themselves.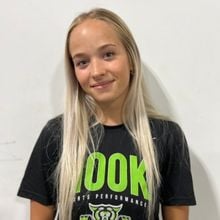 Amber Kauffman
Personal Trainer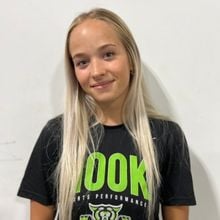 Amber Kauffman
Personal Trainer
NASM Certified Trainer
Amber has been at the Nook since 2020 and a certified trainer for 1 year, she is an NPC bikini competitor who specializes in helping clients build muscle with hypertrophy based training techniques. she has done both 1 on 1 and group style training, as well as online coaching. Amber has played multiple sports including volleyball and track and field, which peaked her interest to transition in to personal training where her passion is to help others achieve their goals both physically and mentally.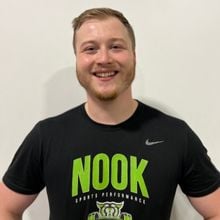 Brandon Light
Performance Coach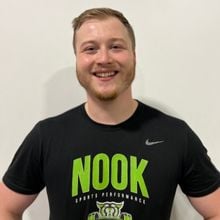 Brandon Light
Performance Coach
B.S in Exercise Science | CSCS Certification
Brandon has been training at the Nook for 1 year specializing in speed and agility training. Brandon has experience with 1 on 1, group, and team training. His goal is to help younger athletes with injury prevention by teaching proper technique and body mechanics. He has experience with athletes across multiple different sports including Football, soccer, volleyball, and field hockey.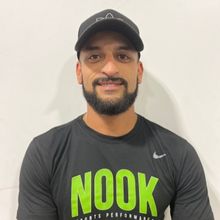 Peter Morgan
Personal Trainer/Performance Coach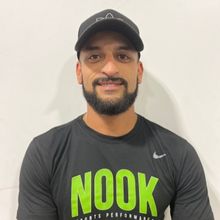 Peter Morgan
Personal Trainer/Performance Coach
ACE Certification
Peter starting working at the Nook in 2019 and has been training since 2021. He specializes in strength hypertrophy based training, sports performance, and weight loss. He has helped clients of all different ages and goals whether it be preparing for a bodybuilding show or overall health and wellness. Peter fell in love with fitness over 10 years ago when he started noticing differences in his mental and physical health. His goal is to help pass that knowledge onto his clients.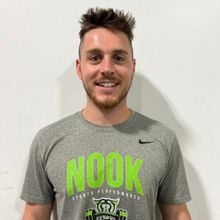 Zach Bear
Performance Coach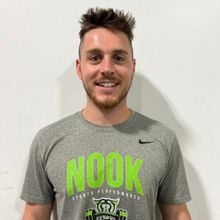 Zach Bear
Performance Coach
B.S in Applied Health Science | Masters in Human Performance | CSCS Certification
Zach has been training athletes for 4 years and has been at the Nook since 2021. He specializes in speed, power and vertical jumping. Zach was a two sport varsity athlete in high school soccer and basketball where he then went on to play soccer at Messiah University. He loves seeing his clients progress in the specific skill and sport that they are training for.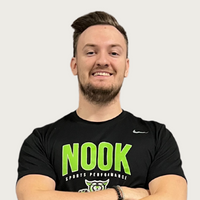 Blake Jacyszyn
Performance Coach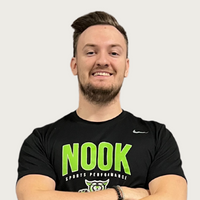 Blake Jacyszyn
Performance Coach
B.S in Exercise Science | NASM CPT
Blake specializes in strength training, athletic performance, and weight loss. He studied physical therapy until he realized he wanted to work with people before their injuries occur, and assist in injury prevention through proper lifting techniques, strengthening the body for ADLs, and promoting all aspects of sports training. Blake's favorite thing about training is seeing people get excited about fitness and realize the importance of taking charge of their health.
Duties of a Personal Trainer
The world of personal training may seem like an unfamiliar and mysterious realm. Questions about what makes a good personal trainer and the benefits of hiring a personal trainer may be circulating in your mind. That's why we've compiled everything you might be wondering about in one place.
It's the personal trainer's responsibility to design a safe and effective fitness program. Together, you and your trainer will set goals, discuss any physical limitations or injuries you have and put together an all-encompassing training regimen for you to follow. A trainer will ensure you're performing every exercise safely and with perfect form. They'll push your limits, encourage you to achieve your intermediate benchmarks and help you accomplish your goals.
Benefits of Hiring a Personal Trainer
As one of the top pro athlete training facilities in central PA and beyond, Spooky Nook Sports has personal training options that can help individuals at any experience level. Hiring a personal trainer comes with many benefits, including:
Injury prevention: Trainers will keep you safe as you excel, decreasing your likelihood of getting injured. By watching your every move and ensuring proper form every step of the way, they'll keep you working hard without the risk of injury.
Accountability: If you struggle with commitment or self-motivation — and even if you don't — your trainer will be there to help you stay fired up throughout your training journey.
Personalized instruction and goals: Your trainer will help you reach specific goals through customized workouts. Every scrap of energy you put into your workout will go toward hitting your target.
Efficiency: Following a specially designed program optimizes your workout time. You won't waste a single second with personalized training.
Motivation: We know tough workouts can be hard to finish. Your personal trainer will help pump you up with all the motivation you need to hit your reps, up your speed and break your records.
Progress tracking: Personal trainers don't just help you perform better — they also keep track of your progress. There's nothing quite like looking back at where you were when you started and comparing that to where you are now.
What Makes a Good Personal Trainer?
There's more to a good personal trainer than playing a sport and reading sports performance magazines. Good personal trainers are certified, with degrees in fields such as exercise science, physiology, or kinesiology. They also have years of experience, so they know how to keep you safe while they train, motivate and challenge you.
At Spooky Nook Sports, our personal trainers in Lancaster, PA, have an extensive background in exercise, meaning you'll receive top-notch services that will push you to be your very best. Whether you're just starting your fitness journey or want to improve your training practices, we'll match you with a trainer who's the perfect fit for you.
Our sport personal trainers understand how to set attainable goals for each of your sessions, ensuring you are always motivated to be your best. When you regularly work with our trainers, you'll start recognizing a difference and impress yourself with your own abilities.
Where Does Personal Training Take Place?
You'll likely take part in your personal training at a gym or sports complex. These spaces allow access to a full range of equipment for all your training needs. They're also a great place to feel inspired and inspire others with your training routines.
The largest athletic performance center near central PA, our facility houses world-class equipment, fields, courts and more. Our trainers will help you make the most of the available options so you can improve your fitness while doing activities you enjoy.
How Often Should I Meet With My Personal Trainer?
If you're new to training, you'll likely want to meet two or three times per week for two to three months. At the end of those first few months, you and your trainer will evaluate your results and reset goals. Because our sport personal trainers are experts at tailoring routines to fit your needs and provide the results you're looking for, you and your trainer can decide on an even better schedule to help you reach your goals.
For athletes, it's common to meet up to five times per week for at least six months depending on the training program. Some programs are year-round, while others are seasonal. At Spooky Nook Sports, our team of personal trainers in Lancaster, PA, is experienced in working with athletes, so no matter your goals or current athletic abilities, our trainers are sure to create a routine that will advance your capabilities. We're dedicated to helping you achieve your goals and challenge your athletic abilities in the best way possible.
Whether you're new to the training world or an experienced athlete, our sport personal trainers will create an environment that will foster your personal growth and challenge you to reach your objectives.
Get Started With Our Training Staff
When you decide to work with our personal trainers in Lancaster, PA, your mental and physical well-being will improve. The very act of committing to personal training sessions displays your dedication to your fitness journey and self-improvement, and our team of trainers is dedicated to helping you achieve your goals.
Because our trainers have certifications in personal training, you can trust their expertise and advice. From exercises to nutrition plans, our trainers will go above and beyond to ensure you get the most possible from your journey so you'll develop a more positive mindset and lifestyle.
The staff at Spooky Nook Sports is here to help you achieve your fitness goals, whatever they may be. To learn more about our facility or personal training packages, contact us today!
Get in Touch With the Nook