Looking for a great place in central Pennsylvania to register your athlete for a youth basketball league? Spooky Nook Sports has leagues, tournaments, clinics, and more to accommodate boys and girls of any age or skill level. Our state-of-the-art facility is the largest indoor sports complex in the United States and features 10 regulation hardwood courts and 26 other full-sized courts.
At Spooky Nook Sports, we eat, sleep and breathe basketball. Our year-round basketball programming gives athletes countless opportunities to become the best they can be while making friends and learning valuable life lessons along the way. Join a basketball league or sign up for lessons at Spooky Nook Sports to access the best amenities and coaching in central Pennsylvania. Young athletes in Lancaster, Hershey, Harrisburg, York and beyond can grow as players and have lots of fun at Spooky Nook Sports.
10
Regulation Hardwood Courts
200+
Basketball Events Held Per Year
0 - 18
Age Range for Youth Sports
Basketball Leagues for Kids in Central Pennsylvania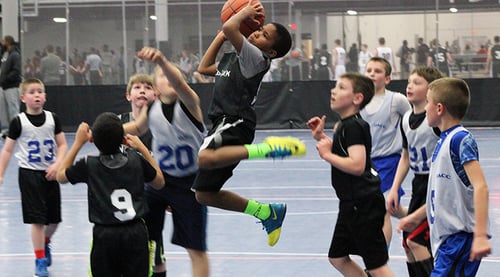 Scholastic basketball leagues run during the winter, but athletes can stay ready for next season by joining a competitive league in their time off. Spooky Nook Sports hosts fall and summer basketball leagues for teams in and around central Pennsylvania. Your athlete will compete against other teams at their skill and age level in games officiated by PIAA-certified referees.
At Spooky Nook Sports, we make it easy for any athlete to join a fun, competitive basketball league. To get started, stop in or give us a call to speak with our basketball coordinators. You can also browse our basketball league calendar online.
Basketball Tournaments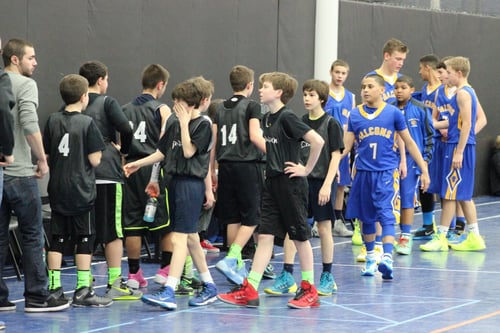 If you're looking for an opportunity to sign your team up for a competitive tournament, Spooky Nook Sports has year-round youth basketball tournament offerings. We host weekend tournaments for boys' and girls' teams of all age levels, often divided by grade. Teams can register with an affordable entree fee to play multiple games in one weekend.
Between games, teams and parents can refuel at our food court, smoothie bar or the Forklift & Palate Restaurant. If you want to make a weekend out of it, spend the night in the Warehouse Hotel directly attached to the facility.
Camps, Clinics and Lessons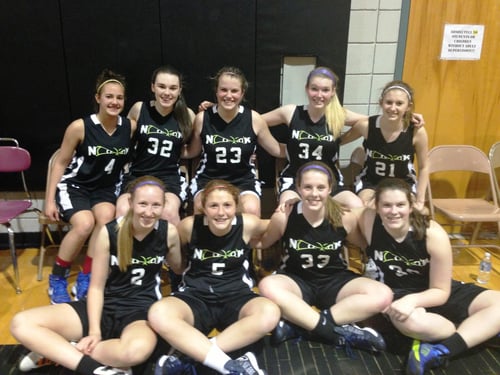 Spooky Nook Sports offers various opportunities for athletes to hone their skills outside of standard team play. Our staff of experienced coaches holds events throughout the year where players of any skill level can work on their fundamentals or develop new skills to bring to their games. From private lessons to full- or half-day camps, Spooky Nook Sports will help any athlete reach their full potential.
Learn More About Our Basketball Programs
Spooky Nook Sports is the best place for youth athletes in central Pennsylvania to have fun playing basketball and developing their skills. For more info on our youth basketball offerings, contact us today!
Youth Basketball Programs in Manheim, PA
As the largest indoor sports complex in the United States, we're uniquely prepared to support youth basketball leagues for participants in the Harrisburg, Hershey, Lancaster, and Lebanon area.
Signing your kids up for educational youth basketball programs is easy at Spooky Nook Sports. Give us a call or stop by Guest Services to learn how you can register your kids for basketball programs and youth basketball leagues today.
Learn More About Nook Basketball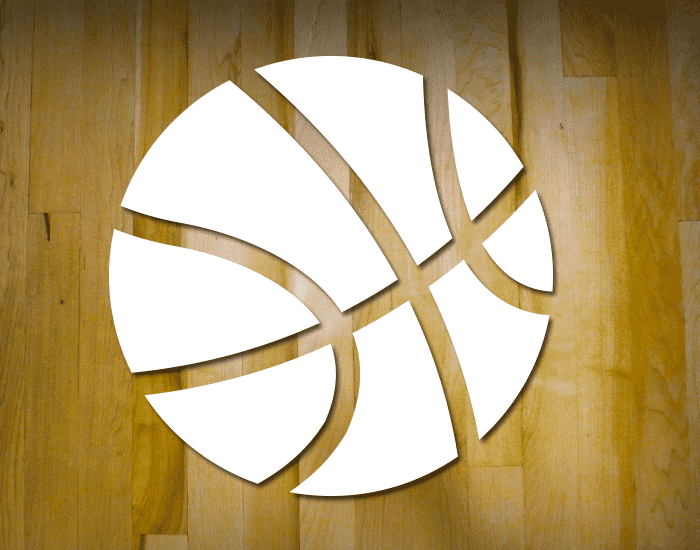 Private Lessons
Join Nook Hoops for private and small group lessons. To schedule a private or small group lesson, contact jims@nooksports.com.
Jim Shipper
Director of Basketball Operations
Jim Shipper
Director of Basketball Operations
At The Nook Since: 2016
Fun Fact: I am a military veteran and a VFW
Advice To Young Athletes: Follow these three rules and you will have success:
1. Be Coachable/Teachable
2. Be a Good Teammate
3. Have Fun In All You Do
Get in Touch With the Nook