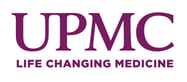 UPMC is the official sponsor of Adult Rec at Spooky Nook Sports.
Joining a recreational volleyball league is a great way for adults to have fun and stay in shape. Whether you're an experienced volleyball star or brand new to the game, Spooky Nook Sports has a league that caters to your skillset.
Our 60,000-square-foot volleyball facility has 10 regulation hardwood courts and four other sport court surfaces. We offer men's, women's and coed recreational volleyball leagues in Lancaster county for adults of any age or skill level.
Recreational Volleyball Leagues in Lancaster County
Visit Spooky Nook Sports in Lancaster, Pennsylvania, to join a fun and competitive adult volleyball league. We offer men's, women's and coed leagues for players 16 and older. Our leagues are broken down into beginner and experienced divisions so any player can enjoy their time and be competitive. All games adhere to specific rules and feature certified officials.
Leagues take place in the fall, winter and summer. To learn more, browse our volleyball league calendar online.
Indoor Leagues
Spooky Nook Sports offers indoor volleyball leagues at our state-of-the-art facility. Matches consist of three games between two teams with six players per side. Coed teams must have at least two female players on the court at any given time.
Beach Leagues
During the summer, we offer outdoor volleyball on our beach courts. Instead of six-player teams, sand volleyball matches feature two competitors per side. Test your skills and learn more about the game in a fun, competitive atmosphere.
Our Volleyball Facilities
Spooky Nook Sports is central Pennsylvania's best indoor sports facility, and we offer incredible amenities for volleyball players. With 10 hardwood courts, four sports courts and three sand courts, we're capable of hosting large-scale leagues and tournaments for volleyball players of any skill level. Depending on availability, players can also rent any court outside of league play. After your game, hang around for refreshments from our food court, smoothie bar or the Forklift & Palate Restaurant.
Why Join a Rec Volleyball League?
If you're an adult looking to stay in shape and scratch that competitive itch, consider joining a recreational volleyball league near you. Adult recreation leagues are a great way to mix up your exercise routine with activities so fun you'll forget you're working out. Whether you want to relive the glory days or learn a brand new sport, our recreational volleyball leagues have something for you.
Contact Us to Learn More
To get started with recreational volleyball in central Pennsylvania, register your team or sign up as a free agent for placement on a roster in need. Our leagues are fun for players at any skill level, so contact our staff for more information on how you can get involved.
Get in Touch With the Nook