At Spooky Nook Sports, we offer a variety of Adult Rec Leagues that you can sign up for. With most of them, there is an option to register as a Free Agent.
This means that if you don't have a full team to sign up, you can register as an individual - or 'Free Agent'. Here's a little bit more about how our Free Agency works:
What is a Free Agent?
A free agent is any individual looking for a team to play with during a season. Free agents can register as an individual for just about any adult league at no cost. If a player is placed with a team, there will be a fee due at that time (fees vary depending on sport).
How do we find you a team?
We go through two steps in an effort to find a team for an individual to play with:
1. If enough free agents register for a league we will combine those individuals to form a team. The team fee is then split among the participants.
2. If there are not enough free agents to form a team, we will reach out to the team captains to see if any teams are in need of a player(s).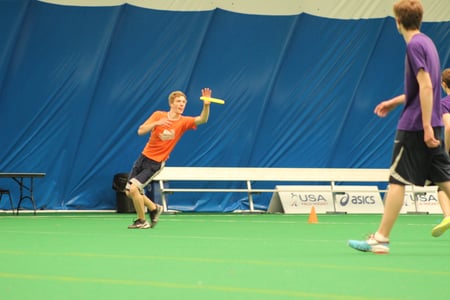 A Free Agent player is only charged the league fee once/if they are successfully placed on a team.
In most cases, free agents will be able to participate on a team in the league they have signed up for. While it is not guaranteed that we can find a team for you, the chances are high we can work through these steps to get you playing!
Come check it out for yourself!
Adult rec leagues at Spooky Nook Sports are an experience you cannot find anywhere else. Play the sports you love inside the largest indoor sports complex in the United States. We welcome adult rec leagues to hold their competitions in our expansive complex or individuals and teams can join one of our internal adult leagues.
Subscribe to the Blog
Stay up to date