Sign Up Online!
If you want to expedite the membership sign up process click here and create your online account. By creating your online account,
you will be able to check your membership payment history, update your credit card, see court/turf availability, and register for programs & events.
For any other questions regarding a membership, feel free to call us at 717-618-8598 or email MichaelP@nooksports.com.
Youth
Joining Fee: $95
Month to Month: $39/month
Annual-Monthly: N/A
Year Paid in Full: $375
Ages 15 - 17
$39/month
Single
Joining Fee: $95
Month to Month: $59/month
Annual-Monthly: $49/month
Year Paid in Full: $516
$49/month
Couple
Joining Fee: $95
Month to Month: $115/month
Annual-Monthly: $99/month
Year Paid in Full: $1,008
$99/month
Family
Joining Fee: $95
Month to Month: $129/month
Annual-Monthly: $119/month
Year Paid in Full: $1,104
$119/month
Senior
Joining Fee: $95
Month to Month: $43/month
Annual-Monthly: $36/month
Year Paid in Full: $360
$36/month
Health is the top priority for many individuals and families in central Pennsylvania. Regular activity and exercise are essential pillars of a healthy lifestyle. If you're looking for a fun way to stay active all year round, signing up for a gym membership may be the perfect fit. Spooky Nook Sports offers yearly gym memberships in Lancaster County at our state-of-the-art facility.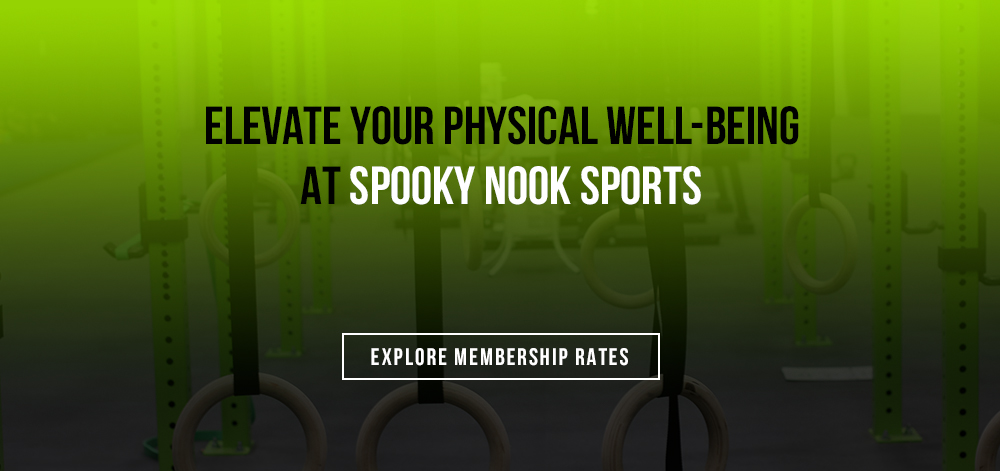 With a membership at the Nook, you'll have access to our 800,000-square-foot indoor space containing all the equipment and resources you need to elevate your physical well-being. Sign up for annual or monthly programs to benefit from the best gym membership in central PA.
Our fitness center features the region's premier workout facility offering cardiovascular exercise as well as strength training, a 200-meter track, and much more!
A fitness membership includes group exercise classes that are dynamic, energetic and results–driven! Our expert and certified instructors bring enthusiasm and passion to every class. Spooky Nook Sports offers Les Mills as well as other classes.
Our Fitness Center Areas: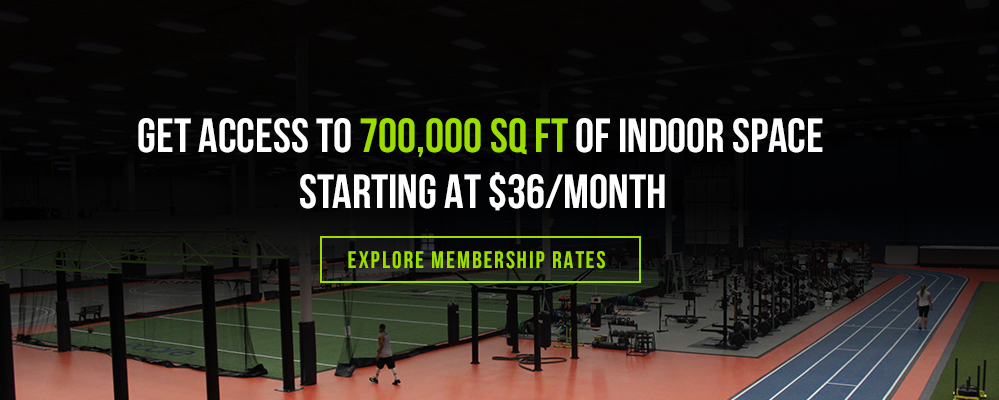 With your membership, you'll have access to our world-class fitness center seven days a week. No matter your interests or fitness level, the Nook has a way for you to have fun and stay in shape. Our fitness areas feature:
80,000 square feet of fitness center
LifeFitness equipment
Complementary strategy session with a personal trainer
Group exercise classes included in all memberships
200 meter

track
Member-exclusive turf field and basketball court
Jacobs ladders
Pickleball courts
Nook Kids Zone
Boxing rig
Platforms, competition bars, and squat racks
Turf covered hill
Whether you are looking to sweat through a workout in our 80,000 square foot fitness center, climb our 30 foot rock walls, or improve your athleticism in sports performance, Spooky Nook has a membership for you.
Member Amenities and Benefits: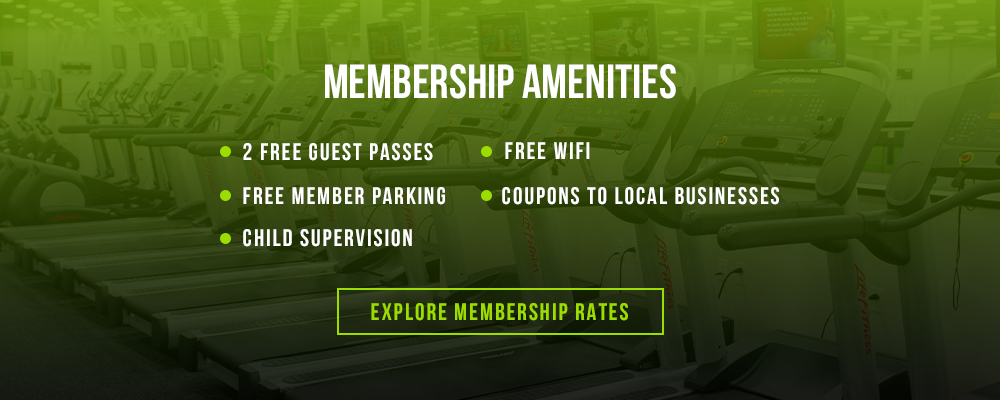 A Spooky Nook Sports membership grants you access to our world-class exercise facilities, and the benefits don't stop there. We throw in plenty of extra perks to make membership worthwhile. Become a member to enjoy:
Two free guest passes per year
Free access to the reserved member parking lot
Complimentary WIFI access
Nook Kids Zone use for family memberships (up to 3 hours daily)
Coupons and deals with local partnered businesses
Why Spooky Nook?
Spooky Nook Sports is the best place in central Pennsylvania to sign up for a gym membership. As the largest indoor sports complex in the United States, we have something to offer for individuals at any experience level. From group classes to personal training sessions, members are eligible for discounts on programs that will help them meet their fitness goals. With annual and monthly membership options and day passes for visitors, we make it possible to find the right option for any lifestyle.
Membership application:

Spooky Nook members have access to our wide range of amenities all year round. We make it easy for new members to join our family and start their fitness journeys. How do I sign up for membership? Follow a few simple steps:
Complete your membership application→.
Print the form and bring it to the Fitness Center. (Monday-Thursday 5am-10pm, Friday 5am-9pm, Saturday-Sunday 7am-7pm)
Park in the member parking lot designated here.
Check in at the Fitness Center desk and you will pick up your keytag(s), parking passes, and get your picture taken.
Schedule a fitness orientation to get acquainted with the fitness equipment or create a basic fitness regiment by emailing michaelp@nooksports.com.
The Welcome Mat Is Out
If you're looking for gym memberships near Lancaster, Hershey, or Harrisburg, look no further. We invite everyone searching for fitness center memberships to stop in and explore Spooky Nook Sports in Manheim. If you're looking to get into better shape, maintain your current fitness level or train for an upcoming competition, our facility is equipped to help you achieve your goals.
Our welcome mat is out for everyone and our facility is designed to support your healthy lifestyle. Take advantage of our gym memberships and enjoy world-class amenities in a welcoming, family-oriented environment.
Our fitness center memberships give access to our climbing and fitness centers, food court and arcade. We have regulation courts and playing fields for many sports, an outdoor field hockey pitch and a climate-controlled dome that's used for field hockey, football and other sports.
We look forward to having you as a member and helping you achieve your fitness goals.
Our welcome mat is out. Sign up today!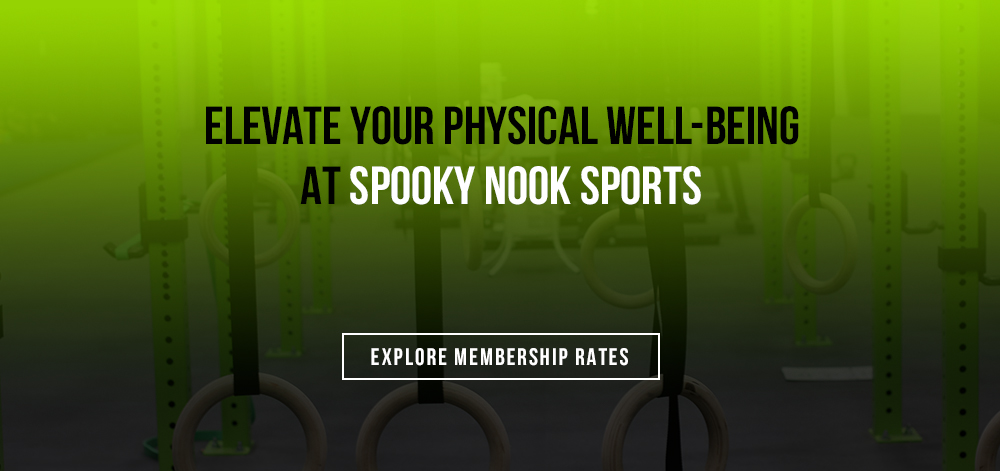 Family Gym Membership
At Spooky Nook Sports, you'll enjoy your fitness journey even more by bringing your loved ones along for the ride. We offer family gym memberships in central PA so everyone can have fun staying active. The kids will love playing and meeting new friends at our turf fields, Clip 'N Climb center, arcade and other family-friendly amenities. When the school year ends, sign up for summer camps to give your kids a chance to hone their skills in their sport or try something new.
We have updated our membership age limits and are now offering a Jr. Certification program where your child can workout and take classes on their own! They will learn proper weight training, safe use of fitness equipment, and fitness floor etiquette. Registration forms are available at our Fitness Desk.
See our Member Age Limits →
Payment Plans
Spooky Nook makes gym memberships accessible for anyone. We offer various membership options so you can join in a capacity that works for your schedule and budget.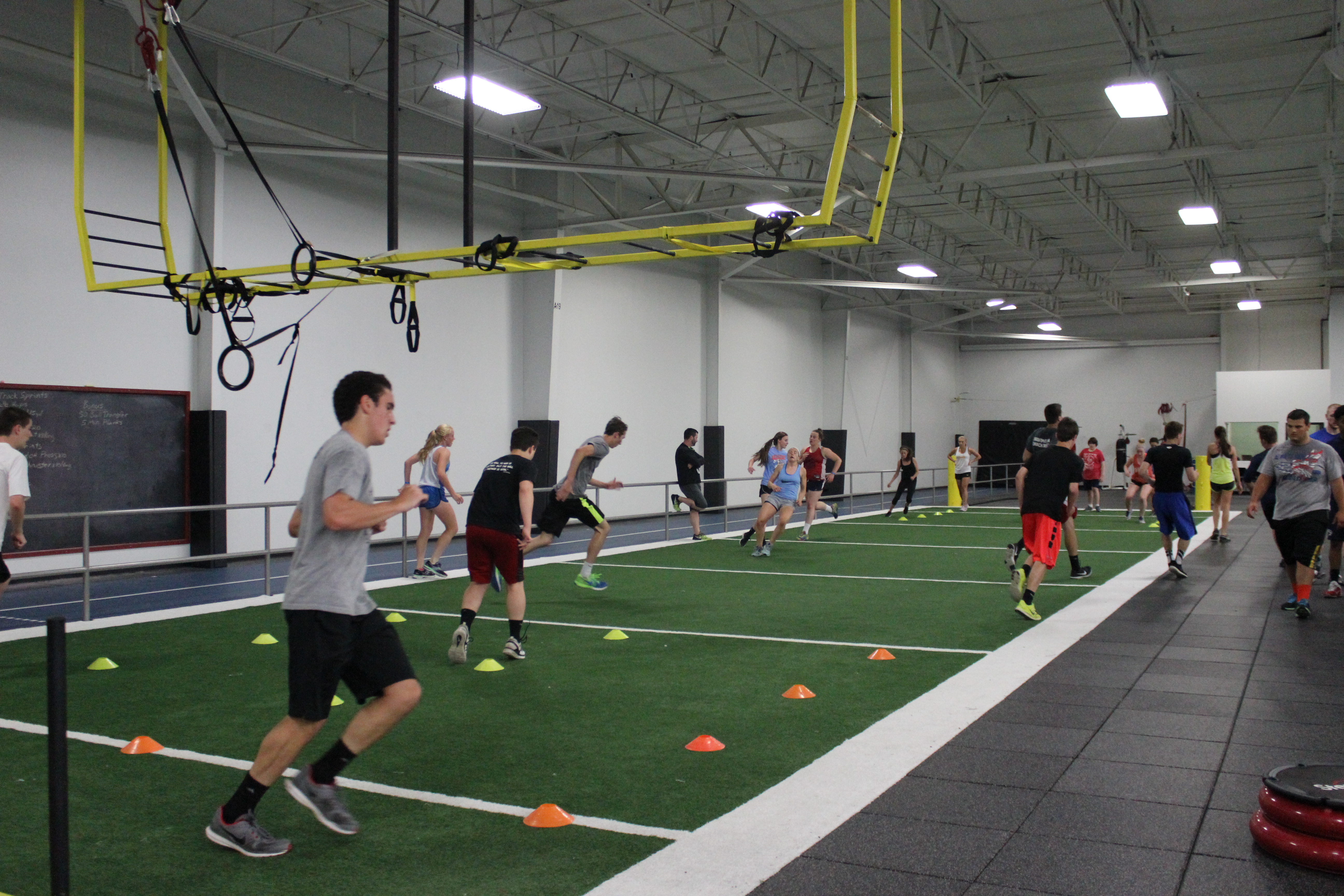 Initiation Fee
Payment of the initiation fee and the first month's dues will activate the membership. The initiation fee will be charged to all new members. This one-time fee is used as investment for new member data processing.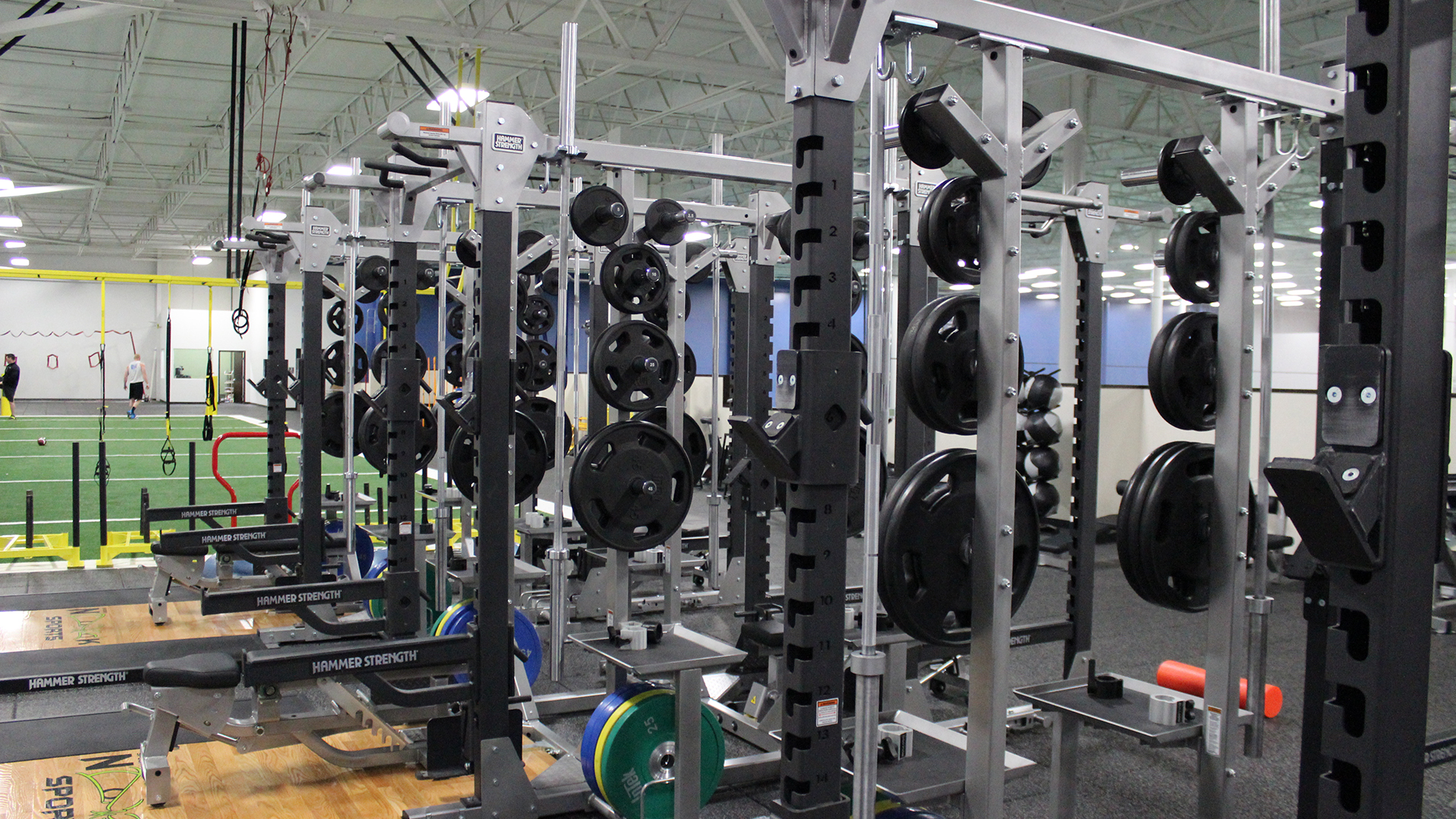 Annual Contract or Month to Month
The Nook offers two flexible payment options
Annual Contract - Lock into a year contract at a discounted rate.

Month to Month - No long-term commitment required. Month-to-month members can opt out of their membership with a 30-day notification prior to their due date.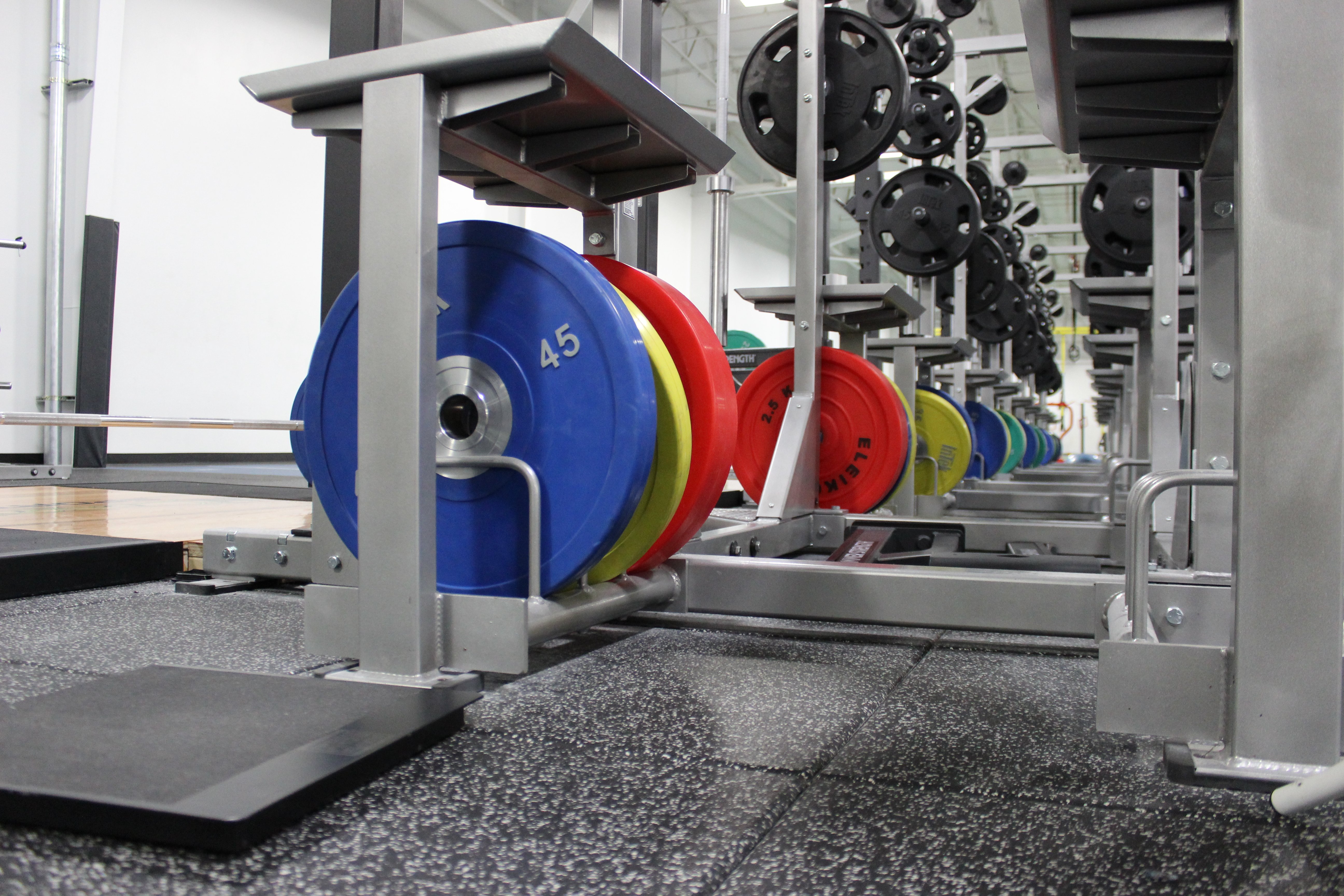 EZ Pay Plan