Lancaster Area Hotels and Accommodations
The Nook is conveniently located near major highways with access to a wide range of accommodations. Major motel and hotel chains are minutes away, as well as boutique hotels, beds and breakfasts and inns.
Traveling from out of town and need additional travel information about visiting Lancaster? Visit our travel information link below.
Spooky Nook Sports has accommodations available on-site at the Warehouse Hotel. Housed in a former industrial warehouse along with the country's largest indoor sports facility, The Warehouse Hotel offers a destination like no other. It offers an unmatched opportunity to dine, play and stay under one roof, no matter how large or small your group. And it is a celebration of green, sustainable architecture with surprises around every corner.
Click here to visit the Warehouse Hotel at The Nook's website to book your stay!
Hotels in Lancaster, PA
The Warehouse Hotel
Housed alongside The Nook in our repurposed warehouse, the Warehouse Hotel offers groups of all sizes an unmatched opportunity to dine, play and stay under one roof. Guests enjoy access to The Nook's state-of-the-art fitness facilities and more.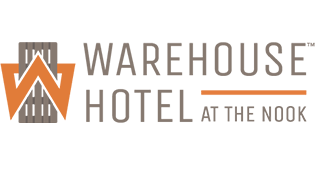 Cartoon Network Hotel
Welcome to the world's very first Cartoon Network Hotel! From the moment you enter the lobby, you'll realize this is unlike any place your family has stayed before. With our character-themed guest rooms and Dream Suites, it's like having a sleepover…in a cartoon! Dine-in at the Cartoon Kitchen and dig-in to delicious dishes straight from your favorite shows (Bacon pancakes, anyone?!) or sip on delicious drinks from our Bearista Café. Adventure awaits around every corner as you immerse yourself in the cartoon world with our daily activities and experiences, also located right next door is Dutch Wonderland Family Amusement Park. It's everything you love about Cartoon Network in one fun family hotel, right here in Lancaster, PA!