Spooky Nook Sports is excited to add a revolutionary new fitness series to our group exercise offerings. BOOM is a series of group exercise classes designed specifically for baby boomers who want to stay fit, get results, feel energized, and hang out with their friends all at the same time. These classes are also exclusively for active older adults searching for a faster-paced, higher intensity exercise class.
This 45-minute combo class consists of two parts:
Move It: Move through the decades in this energizing cardio dance-based workout. Learn dance moves from every era – the 60's Twist, 70's Disco, 80's Electric Side, and 90's Vogue.
Muscle:

Up your game in this action-based functional/strength training class that ignites your fitness with a series of movements and exercises inspired by your favorite outdoor sporting activities like hiking & tennis
Tammy Peifer is the lead instructor for BOOM at Spooky Nook and has been teaching group fitness classes for over 30 years including: JAZZERCISE, BODYPUMP, BODYJAM, BODYVIVE, SH'BAM, ZUMBA, PIYO, all levels of SilverSneakers (Classic, Circuit, Cardio, Yoga), and now BOOM!
After being certified in Virginia earlier this year, Peifer began teaching BOOM at The Ephrata Rec Center where she currently lives and teaches all SilverSneakers level classes. Peifer said these classes have been very successful thus far. She is looking forward to expanding her reach into the Lancaster area and teaching classes at Spooky Nook.
"The Nook has been such a huge success in taking other areas of sports and fitness to the highest level possible. The only area missing is this very large population we call Baby Boomers and the adult aging population, those born between the years 1946-1964, ages 52-70," Peifer said.
Peifer encourages everyone to try a class no matter how active they currently are or have been in the past. "This new fitness series is dedicated to the active older adult, making sure they are doing workouts that will help their body, not hurt it. All of the activities in BOOM help adults stay active and healthy so they can get out and enjoy everything life has to offer," said Peifer.
View our website for our current group exercise class offerings & schedule: http://www.spookynooksports.com/fitness/group-exercise
Spooky Nook Sports Adds New Group Exercise Class for Baby Boomers
Published
09/8/2016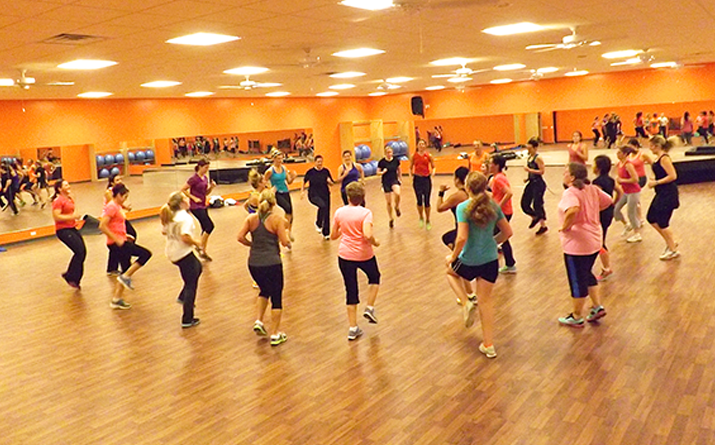 Subscribe to the Blog
Stay up to date