Spooky Nook Sports announces an expansion to Basketball programming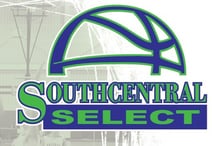 Manheim, PA - On Friday, February 6, Spooky Nook Sports announced a newly formed relationship with the South Central Select Basketball program and with head coach, Tigh Savercool. South Central Select Basketball program has brought a developmental and exposure-driven boys basketball program to Central
Pennsylvania. Started in 2012 by Tigh Savercool, South Central Select has quickly grown to be a widely-recognized organization in the area due to its forward thinking mindset of exposure, development, and its focus on providing a high quality experience by not diluting the talent level of each fielded team.
Tigh Savercool is a native of Millerstown, PA in Perry County. Tigh played at District 3 -a powerhouse Greenwood High School where he led his team to the league championship game as a senior. He finished his career as a 2-time Tri-Valley League All-Star. A 2004 graduate of Greenwood High School, Tigh then attended DeSales University where he played soccer and graduated in 2008 with a dual-Bachelor's Degree in Finance and Sport Management.
"Spooky Nook Sports has the amenities and structure in place to mold an AAU program that's recognized nationwide. With strong coaches, 10 regulation hardwood floors, sports performance, and basketball skills training with Bryan Majors, there's huge growth potential in this relationship to continue building Spooky Nook's reputation into not just a world-class facility, but a world-class facility with an extremely competitive AAU program. The relationship with South Central Select and Spooky Nook Sports is a one-of-a-kind, unmatched opportunity for Central PA student-athletes," said Savercool. "This new relationship provides a full-circle opportunity for its participants to train and improve as a basketball player with each and every practice and tournament."
Tigh's responsibilities with Spooky Nook Sports will include overseeing the boys basketball academy practices, recruiting new players for the boy's basketball academy teams, coaching the high performance 17U Spooky Nook Sports Select Team, and assisting as the liaison to college coaches looking to recruit Spooky Nook Sports players.
Subscribe to the Blog
Stay up to date