Taking a self-guided tour around our 700,000 square foot complex may seem challenging, but there are maps placed throughout The Nook to make navigation easy for all guests.
Visitors have the opportunity to take self-guided tours any day of the week. The best part is - it's free! Since there are maps throughout the building, you can choose your own routes and locate different tour stops. The tour stop are located at major areas in The Nook. The stops give guests background information on the area, such as, fun facts and green initiatives.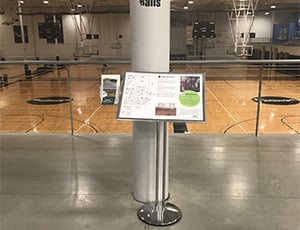 One of Spooky Nook Sports main priorities is to be an environmentally responsible company. With much help from A1Energy, we are changing the purpose of how we live to maximize our environment and health. A few of our green practices around our facility include:
Recycling rain water for our two water-based turf fields
48 underground geothermal wells that help heat our complex, while producing no greenhouse gases
A key activation system at the Warehouse Hotel that controls each hotel rooms heating, cooling and the lighting
Recycling over 50,000 lbs of cans, bottles, glass and cardboard each year
LED Lights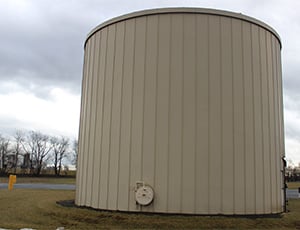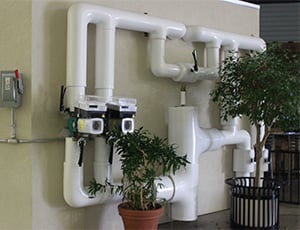 In April 2019, Spooky Nook partnered with A1Energy to undergo an energy retrofit project. This project helped enhance lighting, lower utility costs and reduce maintenance bulb replacements at our complex. The Nook now only uses LED lighting sources. The positive impacts LED lights have on the environment are that they lower greenhouse gas emissions by 2.1 million lbs, and the expected life for LED light fixtures are 18.5 years.
As the largest and most innovative indoor sports complex in the country, Spooky Nook Sports, located just outside of Lancaster, Pennsylvania, is the ultimate destination for families, athletes and businesses. With more than 700,000 square feet under one roof and over 50 acres of outdoor facilities, the Nook Sports facility has the unique capacity to simultaneously host clubs, leagues, tournaments and championship events throughout every season.

Our indoor facilities include 10 hardwood basketball courts, four field hockey courts, 10 volleyball courts, and six soccer fields, as well as a 200-meter indoor track and a full-sized baseball infield. The Nook also encompasses a fitness center, a climbing center, numerous meeting and party spaces, a food court and arcade, and much, much more. Every consideration has been taken to create an unparalleled experience for our guests.
Fun Facts
Our hardwood courts, manufactured by Connor Sports, is the same flooring used in all the NCAA Men's and Women's Final Four.
A former contestant on American Ninja Warrior, helped our team design The Nook's Ninja Warrior course.
At The Nook, we have 5 energy efficient air rotation units that save energy by recycling the existing air.
---
Spooky Nook Hours of Operation
Subscribe to the Blog
Stay up to date