Should you work out alone or with a group? Recent studies indicate working out in groups reaps more health benefits than working out solo, especially for older adults. A few benefits of group exercise classes include a sense of camaraderie and accountability to others in the class.

Here are five group fitness class benefits.
1. Become Accountable
Regular physical activity combats health problems such as Type II diabetes and hypertension. Consistently working out reaps many health benefits, but many people have difficulties with sticking to a routine day after day. Among the most notable group fitness class benefits is accountability to others in the class. As participants get to know one another better, someone missing several classes it is common for the missing person to receive a text or phone call asking if the they are okay.
2. Boost Motivation
Studies have found that someone who started a weight loss program with at least three friends or family members completed the program, and 66 percent maintained their loss. Focusing on fitness goals with a group boosts motivation and gives you a built-in support team for achieving your goals.
3. Work Out Safely
A group exercise class adds structure and typically provides a group instructor versed in proper warm-ups, cooldowns and motions that protect your body and help you avoid an injury. At least one other person in the group likely has exercise experience, as well.
For older adults, working out in a group increases safety in case of a health problem during the workout. Other group members are there and can call for help if needed.
4. Improve Pain Tolerance
One study surveyed people exercising on rowing machines and found they improved social bonding, pain tolerance and performance when they rowed in sync with one another. Working out in a synchronized way improves mental health through the social aspects alone, and it also enhances athletic performance for the activity.
5. Gain Focus
Group classes have a singular focus with everyone striving toward the same goal. For those who are competitive, groups encourage striving to be the best in the class. For those who aren't competitive, the social aspects encourage people to keep up with the performance of others.
Figure out your personality and what motivates you. Do you need a class of highly competitive people who push you to do your best? Perhaps you're laid back and need encouragement and advice more than anything else. The personality of the group class instructor drives the personality of the group overall. Sit in on a class or two and see which exercise group matches your personality and goals.
Find Your Perfect Group
Working out with others keeps you accountable and drives you to try new things you wouldn't try on your own. Figure out which group class works best for your preferred methods of working out and individual style. Give more than one type of class and one instructor a try. Once you find the activity you love, you'll gain several benefits from group fitness, including connecting with others in the class.
Exercising In Groups Reaps More Health Benefits - Micrographic
Published
05/7/2021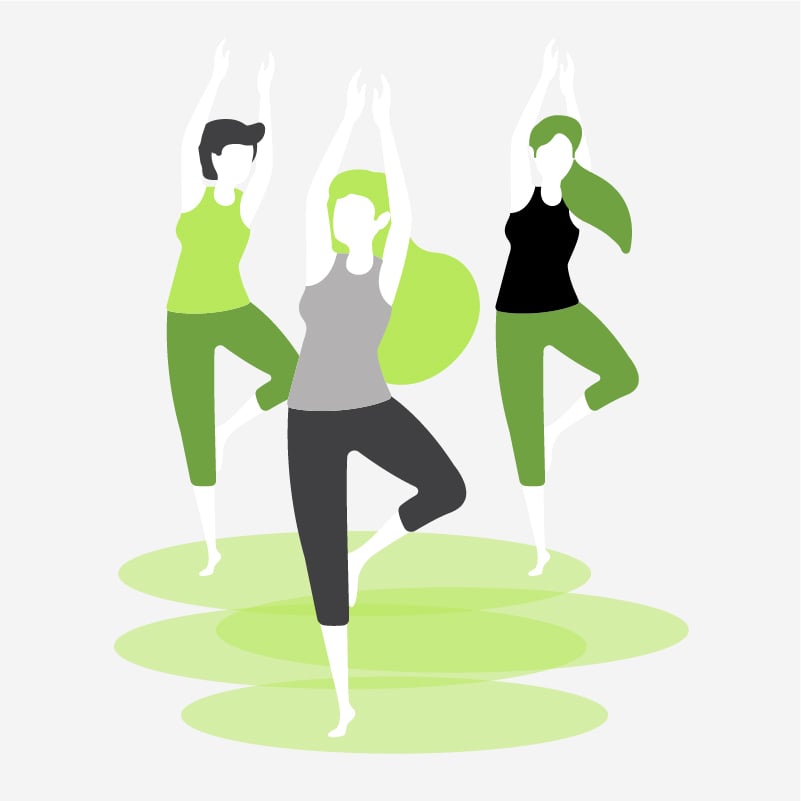 Subscribe to the Blog
Stay up to date