Written By: Girls on the Run Lancaster
The cheer, "Girls on the Run is so much fun!" shouted by 8-14 year olds will be echoing throughout Lancaster county this spring, beginning March 3rd. If you listen and closely you will hear giggling and cheering and see girls celebrating their individual gifts as they hop, skip, walk and run around Lancaster (and one team in Lebanon) County on 87 different teams. All 1200 girls, led by 371 amazing volunteer coaches, are moving forward and realizing their limitless potential and blossoming into our future leaders.
These girls are participants in a character and youth development program that is opening doors and giving them tools for brighter futures. The Girls on the Run mission is to inspire girls to be joyful, healthy, and confident using a fun, experience-based curriculum that creatively integrates running. They envision a world where every girl activates her limitless potential and boldly pursues her dreams.
Girls on the Run uses running as a vehicle to influence positive social, cognitive, physical, emotional, and psychological development. Each fall and spring, teams of 8-15 girls meet twice a week for 10 weeks. The 10-week program address 3 types of problems that young girls face: lack of identity, lack of connectedness, and feelings of powerlessness all while the girls develop relationship extension tools and learn to share their unique voices.
In the first part of the season, the participants examine their core values, learn about their individual strengths, set goals, and explore the importance of being physically and emotionally healthy. The second part of the curriculum addresses interpersonal skills, active listening, assertiveness, conflict management, and decision-making skills. Finally, in the last part of the season, the participants analyze the cultural messages girls receive from the media and other institutions, define their collective and individual roles in the community, and implement a community impact project. Imagine the ripple effect we will feel when 87 different teams of girls are giving back to their community this season!
Each lesson includes an introductory group discussion, a warm-up game or activity, stretching and strengthening exercises, a 30- to 40-minute running/walking workout, and a closing discussion that relate to the theme of the day.
As the season progresses the girls are building endurance and preparing for the GOTR 5k presented by Orthopedic Associates of Lancaster. The symbolism of "setting a goal and achieving it" as the girls cross the 5k finish line is not lost on their parents, coaches and loved ones who celebrate the magical day with them.
GOTR of Lancaster, a chapter of Girls on the Run International, was founded in the fall of 2009. Since 2009, GOTR of Lancaster has served 7,200 girls in grades 3-8 in Lancaster County. Thanks to the support of the Lancaster community, GOTR of Lancaster has grown rapidly from approximately 225 girls in 2009-2010 to nearly 2,000 girls in 2015-16. The girls come from diverse families and economic backgrounds. Since 2009, GOTR of Lancaster has provided $500,000 in scholarships so that over 3,600 girls have received financial assistance, removing any limitations participants may have.
GOTR aims to promote positive social, cognitive, physical, emotional, and psychological development. The short-term goals of the program are to increase confidence, improve attitudes toward physical activity, promote positive body image, and prepare the participants to complete a 5K run. The long-term goals of the program are to prevent risky behaviors (such as substance abuse, disordered eating, and self-harm) and to instill a lifelong commitment to health and fitness. The program is rigorously evaluated with a pre- and post-program survey. Our survey results indicate that the girls in Lancaster County finish the program with greater self-esteem, more positive attitudes toward physical activity, and improved body image.
GOTR impacts the broader community in many ways. First, the adults in the girls' lives are strongly encouraged to be involved in the program. At the beginning of the season, the parents/guardians receive a "Grown-Up Guide", which describes the topics of the lessons and offers questions to spark discussions at home. Second, each girl chooses a running buddy to accompany her during the 5K. In 2015, more than 1,800 community members served as running buddies and completed the 5K. Third, each GOTR team selects and completes a community service project during the season. Since 2009, over 500 teams have devoted their time and energy to many different causes in Lancaster County.
In 2013, GOTR of Lancaster expanded its impact on girls in Lancaster by launching a Junior Coach program for high school girls. Junior coaches have a unique opportunity to gain leadership and facilitation skills while leading a GOTR team together with an experienced mentor. Junior Coaches attend all team practices and the 5k, and they participate in all aspects of the program. "Teens are all over the place with figuring out who and what they are, but they can look at a third-grader and tell her she is beautiful. Those words will eventually resonate for the teens, and they'll start believing it about themselves." Says Molly Barker, founder of Girls on the Run Internationally.
Listen closely this spring as 1200 girls activate their voices, celebrate their bodies, recognize their gifts and engage their power throughout our great county!
Registration for the Girls on the Run 5k presented by Orthopedic Associates of Lancaster on May 14th, 9:00 at Franklin and Marshall College is open and can be accessed on our website: www.gotrlancaster.org. To learn more about where girls will be running this spring, Junior coaching, volunteer opportunities and ways to support the GOTR scholarship needs please visit our website.
We thank Spooky Nook Sports for selecting Girls on the Run of Lancaster as a Community Program Partner in 2016 and OAL for choosing to be the presenting 5k sponsor, together we are changing lives!
Girls on the Run: Empowering girls to find their voice & be healthy
Published
03/15/2016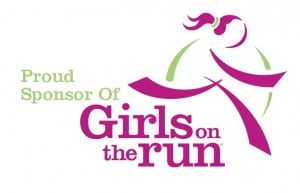 Subscribe to the Blog
Stay up to date