Anyone who has attended a Girls on the Run 5k knows that it is unlike any other running or walking event. First and foremost, it is a celebration of and for the 721 girls on 53 teams who are completing a 10-week season of Girls on the Run programming. Positive energy abounds as girls "primp" with colored hairspray, apply fun tattoos and face paint, don tutus, dance to music and gather with their teammates and running buddies to hold hands as they head to the starting line at 9:00.
"Girls on the Run has taught me a lot about myself and others and helped me do things I never thought I could do. I didn't know I could run a 5k my first year, but I did. GOTR has taught me to be the boss of my own brain."-GOTR participant
Girls on the Run is a character and youth development program that is guiding this season's 721 girls towards brighter futures. The Girls on the Run mission is to inspire girls to be joyful, healthy, and confident using a fun, experience-based curriculum that creatively integrates running. Girls on the Run envisions a world where every girl activates her limitless potential and boldly pursues her dreams.
The Girls on the Run 5k presented by OAL celebrates a season of girls learning about the importance of taking care of their emotional and physical health. As the culminating event of the GOTR curriculum, it is a moment in time that beautifully reflects the very essence of the program goals.
Dr. Paul Carroll of OAL relays, "Our concern for overall good health extends beyond our practice as we work to bring a greater quality of life to our community members. Supporting the mission of GOTR is a natural fit for us. "
"Our mission is to inspire girls to be joyful, healthy and confident using a fun, experienced-based curriculum which creatively integrates running. It blends nicely with OAL's commitment to the health of our community and we are excited for the potential of our partnership, for the girls," says Carrie Johnson, Executive Director of GOTR.
The event is open to anyone who wants to run, walk, skip or cartwheel to the finish line! The Girls on the Run 5k presented by OAL is a non-competitive, celebration 5k and all finishers are honored, regardless of placement. Come out and experience the magical energy and share your voice by supporting and or completing the 5k presented by OAL!
To register as an individual or a team (5 or more people) or volunteer: GOTR5kpresentedbyOAL
Girls on the Run Lancaster Prepares For Over 1800 Participants For Fall 5k
Published
10/24/2016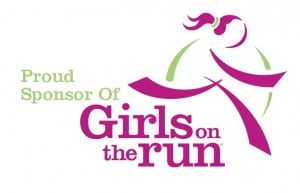 Subscribe to the Blog
Stay up to date