Youth Basketball Tournaments
If you're looking for the ideal place to host youth basketball tournaments you've found it at Spooky Nook Sports in Manheim, PA. We are the largest indoor sports complex in the United States. With 700,000 square feet of space, our expansive facility is home to 10 hardwood basketball courts that are regulation size. Our versatile space is also home to up to 26 additional basketball courts that are also full-size. With so many high-quality, durable playing surfaces, Spooky Nook Sports is always ready to accommodate youth basketball tournaments.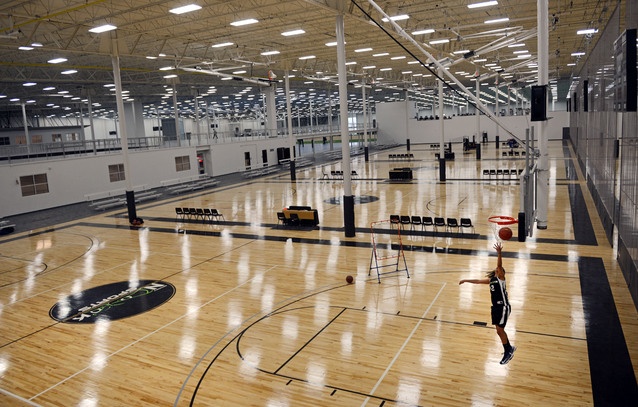 What We Offer
Our campus is the perfect place to hold youth basketball tournaments because we have everything you need to execute a fun and engaging tournament in one place. We have an ample number of full-size basketball courts and enough comfortable seating for crowds of just about any size. Our basketball courts are located near each other so players and spectators can get to the next game easily, without having to walk long distances. Parking at Spooky Nook Sports is easy and hassle-free and our professional, courteous staff will always greet you and everyone else who visits our location warmly.
You don't have to worry about transporting tournament participants when you book Spooky Nook Sports for a basketball tournament, because The Warehouse Hotel is only a few steps away from our facility. With a variety of welcoming rooms and suites, The Warehouse Hotel is a great place to get some rest after a long day of watching, coaching or playing basketball.
You don't have to worry about how your team's going to refuel, either. We have a food court and smoothie bar which are conveniently located close to our basketball courts. For heartier fare, we invite you to dine at the Forklift & Palate restaurant. This popular eatery is where you'll enjoy a fresh take on your favorite American dishes in an environment that features industrial architecture.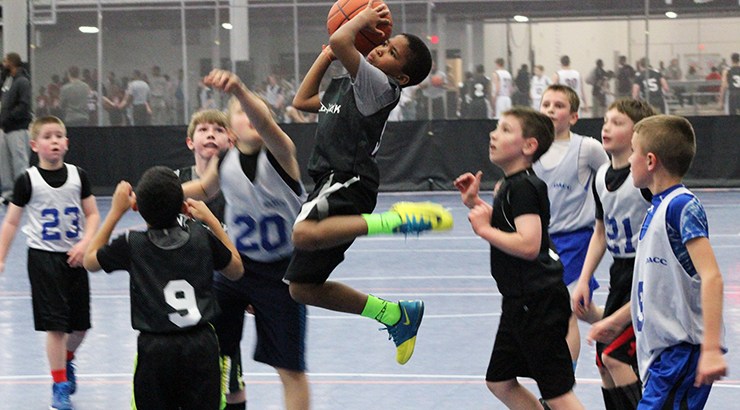 If you're planning a youth basketball tournament near Harrisburg, Hershey, Lancaster, or Lebanon areas, you should visit Spooky Nook Sports to see everything our facility has to offer. When you visit, you'll see that holding youth basketball tournaments at our facility will provide an experience you simply can't get anywhere else, because there isn't any other location that compares to Spooky Nook Sports in North America.
Learn More
To learn more about how we're prepared to accommodate a youth basketball tournament of any size, give us a call, contact us online or stop by our convenient location today. We'll be happy to take you on a tour of our property so you can see our basketball courts and all of the amenities we have to offer. Visit Spooky Nook Sports or give us a call now.