About the Nook Volleyball Academy
Our Mission
The Nook Volleyball Academy is different from other volleyball clubs. Instead of only focusing on the end result of a match, we are focused on building character. We look beyond the game to what we can learn through sports that will teach kids real life skills. We will strive for excellence in our training, on and off the court. We want our athletes to succeed in all aspects, and we are prepared to work to get them there. We want to grow the game and develop young athletes into thriving adults through volleyball. Every single athlete that walks into The Nook for volleyball will walk out a better individual. It isn't just about the wins and losses; we want to instill traits and values that will be with these young athletes forever.
What is Club Volleyball?
Club volleyball is a highly organized, nationwide competitive volleyball network designed for athletes to enhance their volleyball skills, compete at a regional and national level, expose their abilities to recruiters, and train to achieve developmental goals.
Nook Volleyball Academy
Nook Volleyball Academy is a member of USA Volleyball, AAU Volleyball, and the Junior Volleyball Association (JVA). We offer travel teams for players at age levels 12-and-under through 18-and-under girls. Teams are comprised of on average 10 players and are selected through tryouts.
Tryouts are held in November. The club season begins in December and ends in either May or June depending on if the team competes at Nationals. Each month will consist of several local, regional, and/or national level tournaments. Practices will take place generally twice or three times a week. - See more at: http://volleyball.spookynooksports.com/about#sthash.oEU1jRRB.dpuf
Our coaching development program provides opportunities for our staff to sharpen their teaching skill-set and broaden their knowledge to ensure our athletes are getting the best training we can offer. With great training comes great success!
Philosophy
Nook Volleyball Academy is dedicated to the development of junior age volleyball athletes. Besides acquiring advanced skills and improving performance levels, players will learn the value of teamwork, responsibility, motivation, accountability and discipline. The club is also committed to the development of volleyball in Pennsylvania by providing a showcase and support system for young women intending to extend their volleyball careers to college and beyond. Playing time is based on practice and event performance. Playing time is not guaranteed. Court time at major competitions may be geared toward the best possible lineup. Local court time may be more evenly distributed.
Fundraising Opportunities Available
Each player in our club also will be lead through a series of fundraising activities some individual and some team. We have seen athletes raise their entire TUITION cost! If you want to play, there is a way!
About the Staff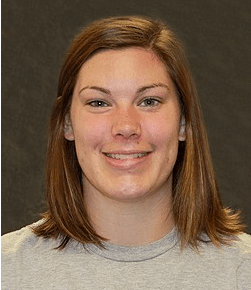 Libby Woffindin Volleyball Director
libbyw@nooksports.com 717.618.8577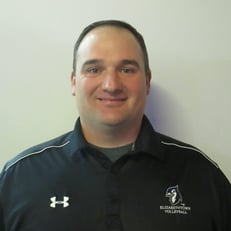 Randall Kreider
Recruiting Advisor
nookvbrecruits@gmail.com
717.618.8577
Get in Touch With the Nook