To get detailed information about activities, leagues and programs that are available at The Nook, please select your interests below and click submit so we can tailor each Nook email especially for you!
Interested in Adult Basketball? Choose Adult Recreation and Basketball.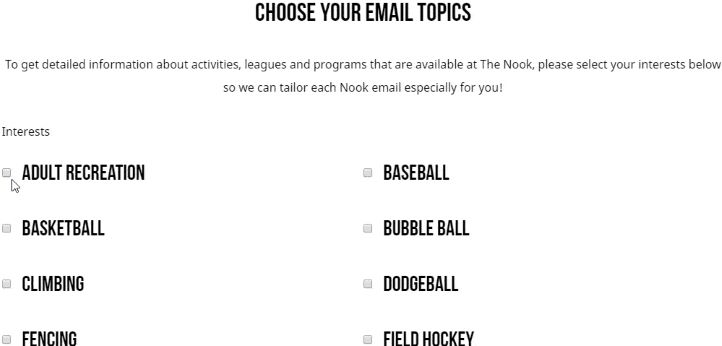 Interested in Youth Basketball? Choose Youth Programming and Basketball.