Corporate Social Responsibility is not a new term, but it's one that businesses have been putting an added emphasis on lately. This factor can even weigh in on a job seeker's decision to work for one organization over another.
There are a variety of ways that companies and their employees can practice Corporate Social Responsibility (CSR), as outlined by Business News Daily. Volunteerism is one of the practices that can involve employees of every level in your CSR efforts.
In a world where work-life balance is essential to so many people, it's common to feel like you don't have enough hours in the day to volunteer. This is why it's increasingly important for businesses to provide their teams with the chance to get involved while at the office.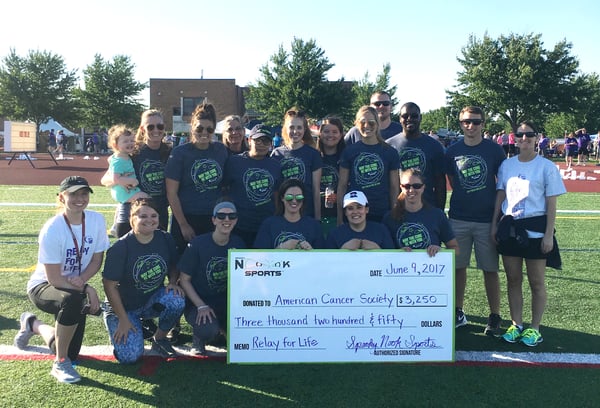 At Spooky Nook Sports, our Team Members understand the importance of volunteerism and have been practicing it for quite some time. From a spin class that raised money for hurricane victims, to annually putting together a team to participate in Lancaster's Relay for Life, our Team Members are given many different ways to volunteer. In 2017, we orchestrated several of these opportunities.
We sat down with CyndiLou Foster, our Director of Sales, and Tricia Dibble, our Accounting Manager, to talk about their volunteering experiences. Watch the video above to learn more about their experiences, why it's important to get involved, and how to get started.
---
Learn more about our Green Practices at Spooky Nook:
Subscribe to the Blog
Stay up to date