I sat down with Kevin Glover, one of our Nook Basketball Technical Directors, to talk about basketball at The Nook, fun facts about himself, and why it's so important to give back to your community. Here's what he, and some of the people closest to him, had to say.
Q&A
Q: Tell me about your basketball coaching career.
A: I've been coaching for about 15 years now. Those years have been spent at the youth rec, middle school, Junior Varsity, and Varsity high school levels.
"One of the biggest things I have learned from coaching with Kevin is how passionate and excited he gets not only about the game of basketball itself, but also teaching/coaching the game of basketball. More importantly, I saw how strong of a relationship he has with his teams and how well the players respond to him and trust him to make the right decisions to help them become better basketball players and a better team." - Sean Burkhart, Coaching colleague
Q: What makes Nook Basketball different?
A: The many different resources that we can offer our student athletes. From high level Sports Performance, to year round camps, clinics, and training. Our brand is just becoming really different than the rest in our area!
Q: What advice do you have for young players?
A: Always work hard with the books as you do on the court. Remember you are a student athlete!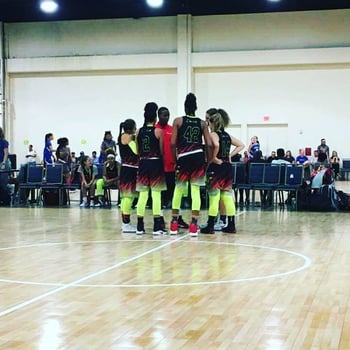 Q: What's your philosophy for the sport?
A: Play hard, play together, and have fun!
Community Involvement
Q: What have you done to get involved in/give back to your community?
A: Outside of coaching in youth basketball & football leagues, I have also helped volunteer at different youth camps and at yearly Thanksgiving dinners for the less fortunate with many of our program's players.
"He's a good role model because he leads by example. He doesn't mind getting involved and helping out wherever he is needed. Kevin doesn't think twice when it comes to making sacrifices for the youth." - Kerry Glover, Kevin's brother
Q: Why is it so important for people to give back to the community that they live in?
A: You can always be a blessing and a help to others. I've learned to be grateful for everything, because there are always others that don't have much. The more people give back to the community, the more it enriches that community.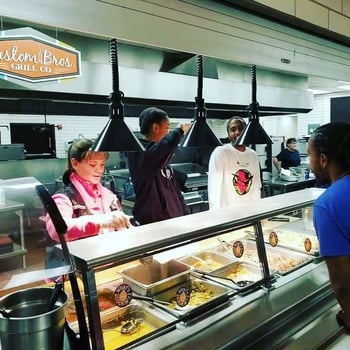 Fun Facts
Q: What's something most people don't know about you?
A: My favorite sport to play growing up was soccer. I played it for 6 years.
Q: If you could meet a fictional character, who would you choose?
A: Wolverine
Q: If you were an animal, what would you be?
A: Dolphin
Q: What's one of the best pieces of advice you've ever gotten?
A: Nothing in life is guaranteed.
Q: Describe yourself in 3 words.
A: Calm, Confident, Ambitious
Q: Describe your coaching style in 3 words.
A: Passionate, Competitive, Caring
"Playing for Kevin for so long has allowed me to learn how to become a true point guard. He gave me the freedom to discover what works and what does not work both on the court and off the court in regards to my team's communication. But at the same time, he observed and guided me through the entire process so as to never let me fail." - Trinity Sumrall, former player
Q: Finish this sentence. I want to be known as someone who did _____________:
A: things the right way.
Q: Finish this sentence. When people think of Nook Basketball, I want them to think _:
A: Development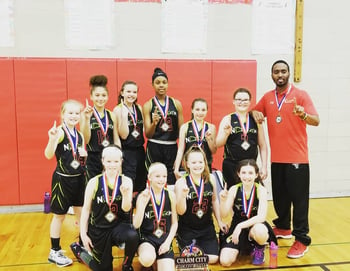 Favorites
Last show watched: S.W.A.T.
Throwback jam: Song Cry by Jay-Z
Karaoke go-to: If It Isn't Love by New Edition
Sport to play other than your own: Soccer
What did you want to be when you grew up: Web Developer
Favorite holiday: Thanksgiving
Favorite food: Lasagna
Favorite color: Royal Blue
---
Check out our upcoming Nook Basketball events!
Subscribe to the Blog
Stay up to date