Since The Nook opened its doors in 2013, we have been focused on interacting with and supporting the community around us.
One of the ways The Nook began to accomplish this was by becoming a member of the Lancaster Chamber. In addition to just being a member, we also began to sponsor and host various Chamber events.
Mike Messina, Chief Business Development Officer at Spooky Nook Sports, said, "The Chamber provides valuable networking and educational opportunities which are beneficial specifically for our newer leaders. We have sponsored and/or hosted several events which have been instrumental in promoting some of our newer services."
One such event in 2017 was Leadercast, at which The Nook was the Platinum Sponsor. This event helps teach and empower business people in the Lancaster area.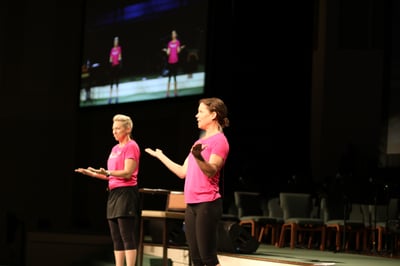 At Leadercast this year, we had the opportunity to lead a session during a break in the middle of the event. We brought in two of our group fitness instructors and took the attendees through some fun stretches and activities. For participating, every attendee got one free day pass to our Fitness Center at The Nook.
Another event that we sponsored through the Chamber in 2017 was the Chamber's Annual Dinner. Through this sponsorship, we were able to get in front of and connect with various businesses and organizations.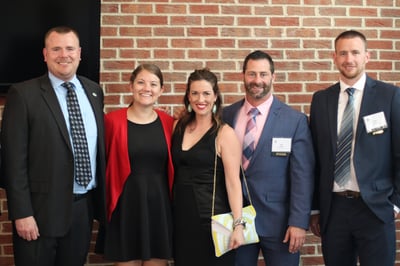 When asked why we continue to find value in sponsoring events like this, Owner and CEO of Spooky Nook Sports, Sam Beiler, said, "The greatest value the Chamber brings to Lancaster County is the ability to assist businesses with a long term outlook and an understanding of business trends."
The mission of the Lancaster Chamber is, "Create the environment and facilitate partnerships that impact business success and our County's prosperity." Spooky Nook believes in Chamber's ability to accomplish this mission, which is why we continue to find value in a membership with them.
Subscribe to the Blog
Stay up to date