At the 2019 Reader Rankings dinner, Spooky Nook Sports was awarded for being the top Health & Fitness Center, as well as Event & Meeting Facility in Central Pennsylvania.
The Spooky Nook Fitness Center offers over 60,000 square feet of workout space that is designed to accommodate people of all levels of fitness, meaning they're non-intimidating and inviting. Once you visit our location, see our many amenities, learn about the benefits of being a member and experience our welcoming atmosphere, you'll see that your search for a fitness center is complete.
Our Meetings and Events space has accommodations for up to 10,000 guests, 700,000 square feet of event space, 135 on-site rooms, and amenities you won't find anywhere else in the world. Figuring out the perfect setup for your event isn't always an easy task because we offer so many option. The many different types of rooms and flexible custom options allows you to create the perfect setting for many scenarios, from the most causal event to the most regal celebration.

Spooky Nook was also granted four additional awards, including:
In April 2019, company nominations for the Reader Ranking awards were open to the public. In a few weeks, more than 3,000 businesses were recommended by members of the Central Pennsylvania community. When nominations closed, the community had an opportunity to vote for their favorite companies. After accumulating a total of 18,000 votes, the businesses that received the most votes were deemed as the best.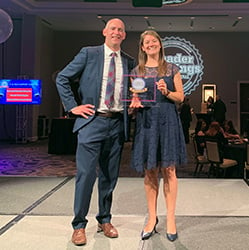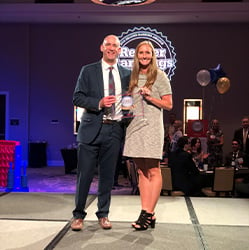 Spooky Nook Sports strives to create an unparalleled experience for all of our guests. Director of Sales & Events, Danielle Work, stated "It was incredible to be recognized for this award. We have been putting so much time and effort as a company to grow Spooky Nook Meetings & Events."
Our Director of Fitness Operations, Alyssa Stefanadis believes "The reason our facility continues to have success and grow is because we reinvest in our members. Our main goal is to stay ahead of the curve and continually supply our members with new and exciting training pieces that other gyms in the area do not offer."
A huge thanks to everyone who has voted and supported The Nook throughout the year. We appreciate you!
---
Interested in learning more about The Nook?
---
Subscribe to the Blog
Stay up to date