On May 19-20 of this year, Spooky Nook Basketball hosted their Raiders Classic Tournament. This was the second year for this tournament, which ran the two years before that as the Nook Classic.
Spooky Nook's 700,000-square-foot complex is home to 10 regulation hardwood courts and as many as 26 more full basketball courts. This allows us to be able to run 36 games simultaneously during large tournaments. Basketball programming includes a variety of basketball tournaments, leagues, camps, clinics, instruction and open play. The Nook creates a vibrant basketball atmosphere that exudes energy and encourages great play.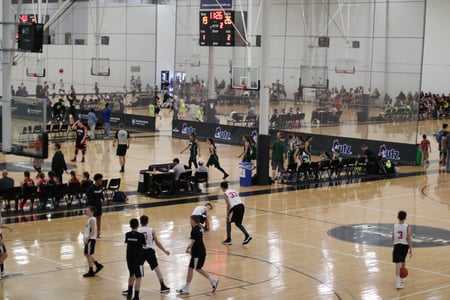 The Nook has rented space to many AAU basketball tournaments since opening our doors. From Blue Chip Basketball, to HoopGroup, our hardwood courts are no strangers to large groups. When it comes to internal Nook Basketball tournaments, however, the record for the largest one was previously held by last year's 2017 Raiders Classic at 200 teams.
Blowing that out of the water, the 2018 Raiders Classic had a total of 260 teams register to participate. Throughout this two-day tournament, there were a total of 486 games played on 22 courts.
When asked how this type of growth for a youth basketball tournament was possible, Basketball Manager, Jim Shipper, said, "The Raiders Classic has grown to become a destination tournament for teams throughout the Mid-Atlantic Region. This has been accomplished by the hard work of many Nook Team Members working together to execute a 1st class experience for all teams registered."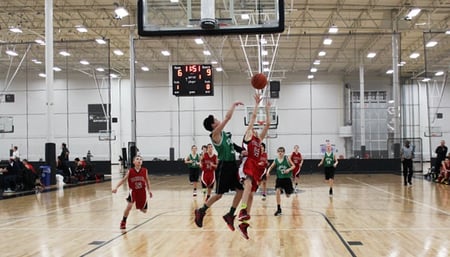 Shipper continued, "The growth of the tournament is attributed to top level prizes, scheduling accommodations, providing a great atmosphere of fun, and most importantly, quality competition and superb customer service. Next year, we hope to push the goal to 300 teams!"
To learn more about Spooky Nook Basketball and all the different programs and offerings, visit the Basketball page of our website!
Subscribe to the Blog
Stay up to date