National Signing Day is the first day when student-athletes can officially commit to an NCAA Division I or Division II school that has offered them a scholarship to play for a sports team. A committing student will sign a National Letter of Intent (NLI) that states their agreement to attend the school for at least one academic year and prevents them from fielding offers from other schools. National Signing Day is usually the first Wednesday of February.
How Can Student-Athletes Prepare for College Sports?
Committing to an NCAA school is an exciting achievement for any young athlete, but there's still work to do. Three core tenants can prepare players for the next step, whether it's catching recruiters' eyes or preparing for the next level after commitment
Coaching: To be the best, you have to learn from the best. Great coaches can help athletes expand on their strengths and target weaknesses to improve.
Competition: Student-athletes reach new heights when they push their limits. Playing against stronger competition gives them the experience they need to transition into college sports.
Training: Improving as an athlete is all about what you do on and off the field. Working hard in practice is one thing, but undergoing sport-specific fitness training routines helps athletes build the strength, speed, and endurance they need for the NCAA.
Can Athletes Still Make a Team After National Signing Day?
While National Signing Day gives highly recruited athletes their day to shine, others still have plenty of opportunities to make their college teams. Training hard between high school and college can give an athlete the best chance of making a team as a walk-on. There are numerous student-athletes that started their journey as a walk-on only to later receive a full or partial athletic scholarship.
How Does Spooky Nook Help Youth Athletes?
When it comes to preparing for college sports, student-athletes in Lancaster, Pennsylvania, and beyond can find some of the best resources at Spooky Nook Sports. This state-of-the-art athletic complex is home to some of the finest amenities like sports performance trainers and playing fields. Plus, athletes can join competitive leagues that push their play.
Spooky Nook Sports also provides access to some of the best personal training. Athletes can take private lessons with experienced coaches and fitness experts. The Nook also has nutrition programs that teach athletes to fuel their bodies for success.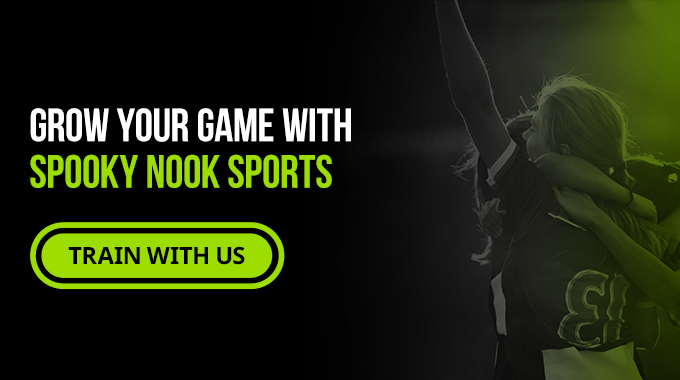 Grow Your Game With Spooky Nook Sports
Spooky Nook Sports is proud to help many of Central Pennsylvania's best student-athletes reach their goals before and after National Signing Day. To learn more about opportunities in your sport, get in touch today!
Subscribe to the Blog
Stay up to date