The question surrounding college athletes' right to be paid has been long-debated. This debate came to a head in 2021 as the National Collegiate Athletic Association (NCAA) announced its updated plans for college athletes' Name, Image and Likeness (NIL) policy. This decision came following the onslaught of lawmakers passing bills around the country that allow student-athletes to collect compensation from outside companies.
What is the NIL Policy?
The NCAA's NIL policy allows students to be compensated for the use of their name, image or likeness. This rule means athletes can receive endorsement deals and partnerships from outside companies, make money and start branding themselves in college before their professional career starts.
While this policy is not a pay-for-play endeavor or a way to recruit, students throughout all divisions can now participate in NIL activities without jeopardizing their eligibility. Colleges and universities around the country have created their own rules to regulate these new opportunities to ensure students are still compliant with school code and state laws.
How Can College Athletes Make NIL Money?
Students all over the country have begun capitalizing on this policy by taking part in various NIL activities. These opportunities are any business engagements where the athlete is compensated for their name, image or likeness. These activities include personal businesses, social media, promotional appearances, autographs and camps. Companies have come from far and wide to start capitalizing on the popularity of these sports athletes.
With the extreme popularity these athletes have on platforms like Instagram and TikTok, they can reach more people than ever, making it easy to convert their followers into earnings. Companies are reaching out to students, wanting to start partnerships and paying them to post, show up to events and wear their merchandise.
We have already seen athletes make thousands of dollars per semester from these endorsements. Bryce Young, a sophomore football star at the University of Alabama, has reportedly made over $1 million from NIL endorsements.
Become an Elite Athlete at Spooky Nook
At Spooky Nook, we want to provide you with everything you need to work toward achieving your goals. That's why we offer some of the best facilities in the country, giving you the opportunity to become the best version of yourself.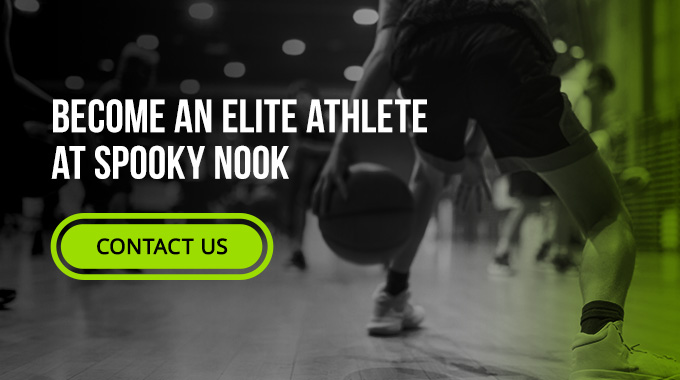 When you train with us at our 700,000-square-foot facility, our specialized sports performance training will focus on:
Customizing your training.
Reaching your potential.
Preventing injuries.
Personalizing nutrition plans.
Are you ready to reach your full potential and capitalize on your NIL rights? Call us at 717-945-7087 or, contact us online today!
Subscribe to the Blog
Stay up to date