When most of us think of softball, we typically picture it being played outside on a traditional field. What if I told you, however, that at Spooky Nook Sports indoor softball is the norm?
With an 81,000 sq. foot climate controlled dome, there is no off-season here for softball. The ceiling in our dome in 60 feet high, which means there's plenty of room over head for a fly ball.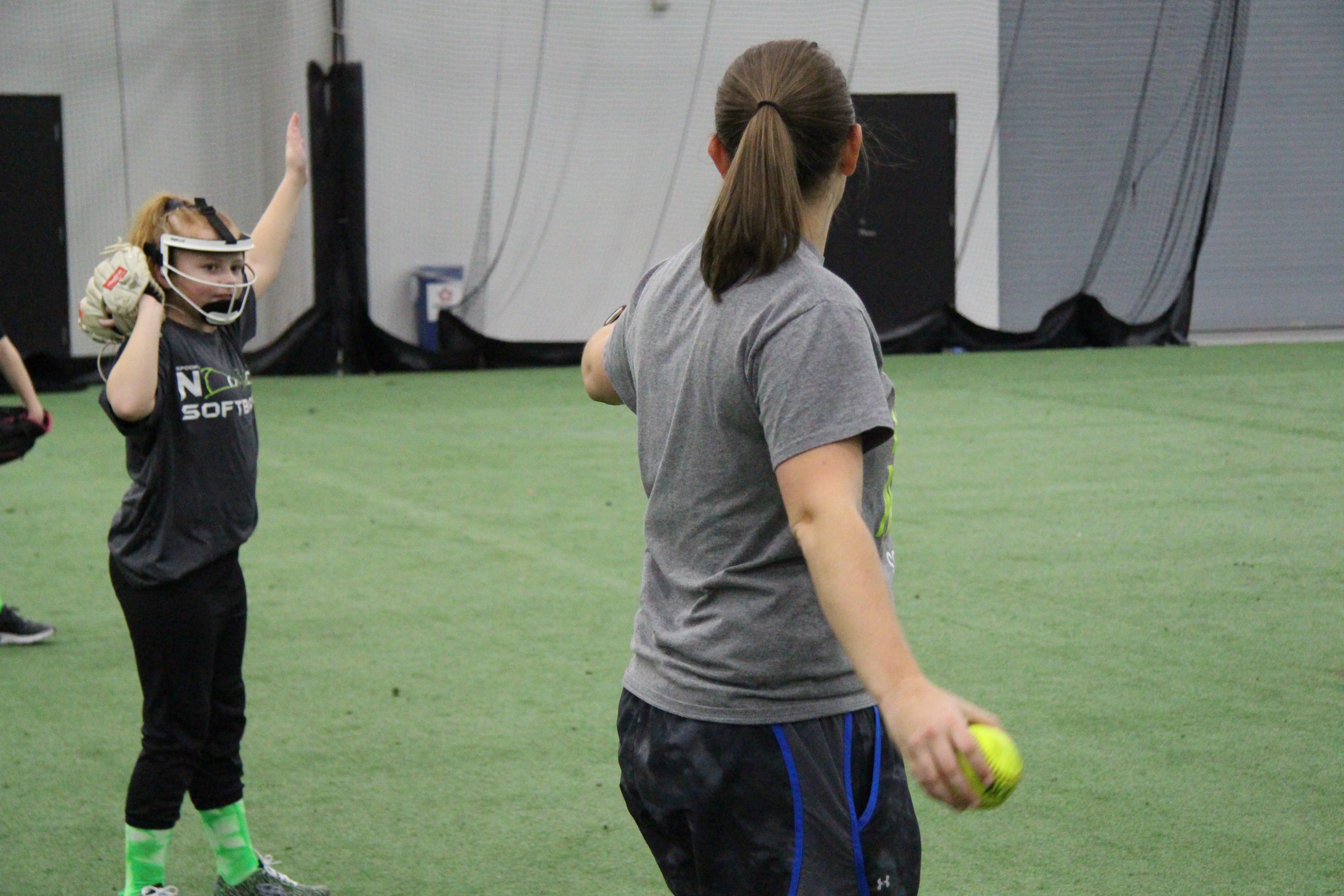 Some of the rules that are specific to playing indoor, as opposed to outdoor softball, are as follows:
A batted ball that hits the dome is a foul ball

Athletes must raise arms for a ball stuck in netting (umpires will place baserunners)

A batted ball that lands in the bleachers on the bounce or on the fly is a ground rule double

A batted ball that hits the top bleacher face or above is a homerun

A batted ball that goes over the center divider is a homerun



Indoor softball allows athletes to play ball year-round, as opposed to having to take a break over the winter. Young athletes can now continue their training at a high level, despite the cold weather. This allows players to develop their skills and muscle memory for the sport throughout the year. Nook Softball Director, Chad Schell, noted, "It is a really unique opportunity for athletes to have the opportunity to play competitive softball games indoors during the winter months and through inclement weather, as opposed to going through the normal winter practice grind. Teams who can play indoors have the opportunity continue to see the results of the hard work that they put in during the long winter months. The live at bats and in-game situations certainly help to prepare players for their upcoming school and travel seasons."

Players also learn adaptability when playing indoors, due to the slightly different atmosphere. Nook Academy Coach, Christina Aulbach, commented, "Playing softball indoors is different than playing outdoors because we have a ceiling over our heads when we play inside. Big hits can be robbed and some pop-ups saved, so it forces players to hit more line drives. Sound also echoes differently inside, so staying focused can be crucial inside where communication can be easily jumbled with the other team or games going on at the same time."
Learn more about playing indoor softball at The Nook.
Subscribe to the Blog
Stay up to date