Jim Launer, the Chief Athletic Officer at Spooky Nook Sports, recently sat down with Central Penn Parent and a group of experts to discuss injuries in youth sports.
During the panel, the group covered topics in youth sports injuries from prevention, treatments, and recovery. In addition to Jim, the participants included:
Corey Higgins, physical therapist and center manager, Drayer Physical Therapy
Jayson R. Loeffert, D.O., primary care sports medicine, Penn State Hershey Medical Group.
Ellen M. Deibert, MD, FAHA, neurologist, WellSpan Neurology
Meagan Fernandez, DO, pediatric orthopaedic surgeon, Geisinger Holy Spirit Orthopaedics
Dr. Bernard Lewin, chief medical officer, Aetna Better Health and Aetna Better Health Kids in Pennsylvania
"We need to give young athletes a good experience so that fitness and health becomes a positive part of their everyday life." - Jim Launer

— Spooky Nook Sports (@nooksports) June 28, 2018
At one point, the topic came up of young athletes feeling the need to choose to specialize in a particular sport early on. When asked how this plays into our model at The Nook, Launer said, "We don't encourage same sport specialization. We put our academy athletes through sessions where we want to balance the body out and encourage them to work on various motor patterns and mechanics."
"My advice for young athletes would just be to remember why you're there in the first place. You're there to have fun." - Jim Launer pic.twitter.com/KRB4ft5DB0

— Spooky Nook Sports (@nooksports) June 28, 2018
Injury prevention was something that was discussed a lot during this panel. Leslie Penkunas, an editor at Central Penn Parent, asked a question about the percentage of injuries that the experts see that they feel were preventable. After everyone weighed in, Launer brought up this point, "We don't really use the term injury prevention anymore. We tend to focus on injury reduction, because that's what we really feel like we can do. There are obviously times where you can't prevent injury, but we do feel that we are able to reduce the amount of injuries."
If you'd like to read the whole article and transcript, you can do so here.
---
Interested in learning more about our Youth & Teen Sports Performance training and program options?
Recap: Central Penn Parent Discussion on Youth Sports Injuries
Published
08/6/2018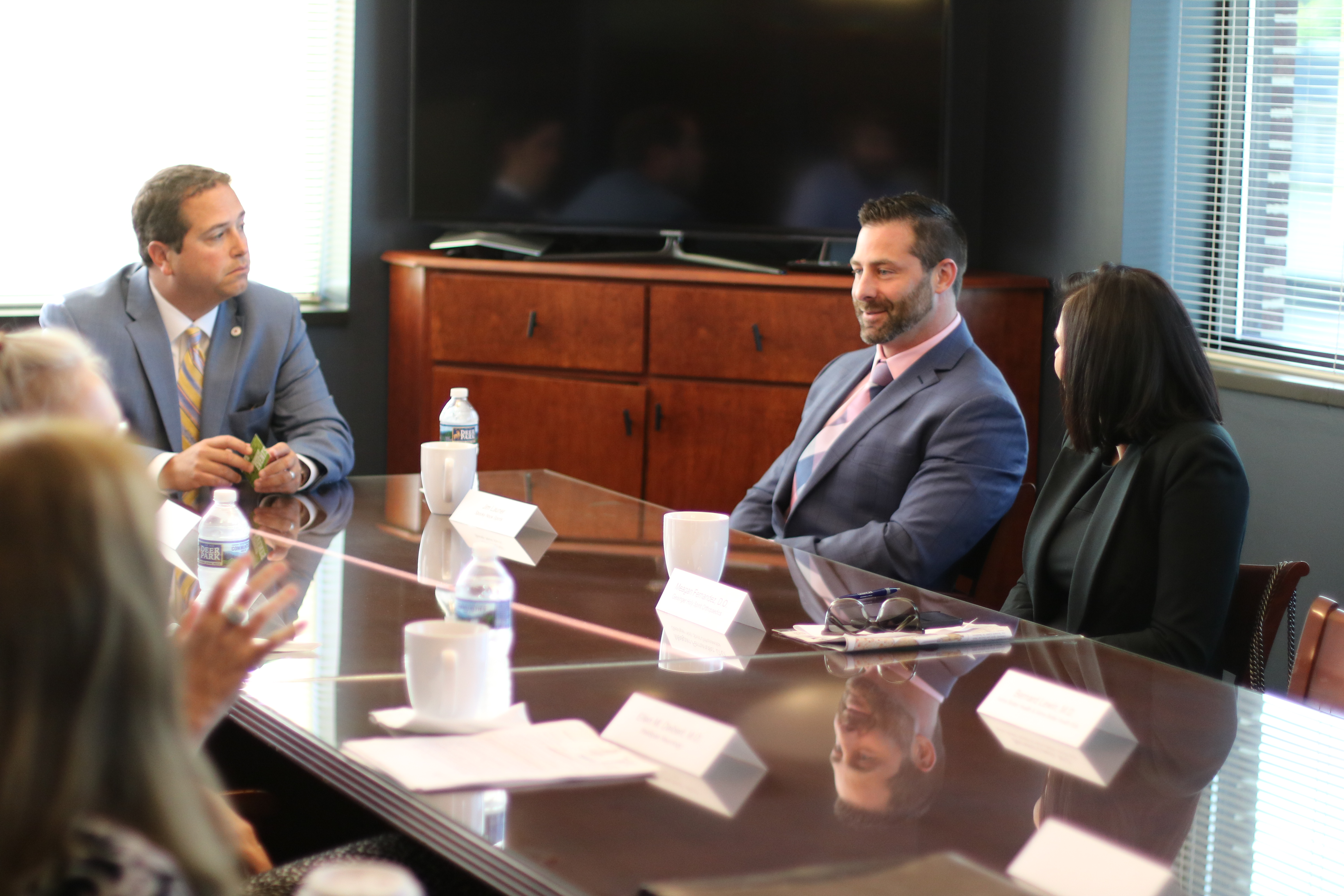 Subscribe to the Blog
Stay up to date