As we enter into 2019, we take a look back at 2018 and all of the things that have happened at Spooky Nook Sports.
1. Our summer camps were bigger than ever.
Every summer, The Nook opens its doors to a wide variety of summer camps. From adventure camps that take kids kayaking and rock climbing, to recreational camps that introduce kids to a variety of sports and games – there's something here for every type of camper. In 2018, our summer camp registrations were higher than in any previous year.
Here's What Makes Nook Summer Camps Special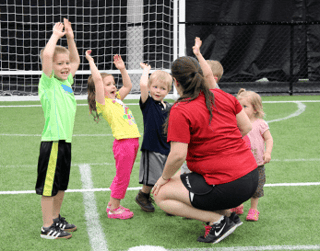 2. Spooky Nook Sports Champion Mill was officially approved.
On October 24, Hamilton, OH City Council voted unanimously 7-0 in favor of the development agreements with Spooky Nook Sports. A ceremonial groundbreaking took place on Thursday, October 25.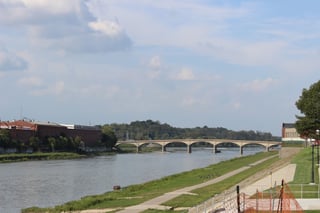 Once completed, Spooky Nook Champion Mill will be the second largest convention center space in the Tri-State area and the largest indoor sports complex in North America.
Spooky Nook Sports Champion Mill Gets Official Approval
3. Pints & Poses was introduced.
One Friday evening a month, Spooky Nook Fitness partners with Forklift & Palate to offer this one-of-a-kind yoga experience.
This yoga class is free to members and non-members, so there's no better time to try it out! You'll also receive a FREE pint glass. Your only cost for the night is to fill that glass with whatever beverage you want.
4. Spooky Nook Sports LANCO opened.
This property, located at 1901 Miller Rd, East Petersburg, PA, will serve as an extension of the current Nook Sports programming. "When we became aware that the owners were considering selling, it seemed like a natural fit. It creates additional opportunity for us to promote additional youth sport events in Lancaster County", said Owner, Sam Beiler, on why The Nook made the decision to expand.
Spooky Nook Sports LANCO Opens
3. We found new ways to offer unique experiences to our Meetings & Events clients.
Whether it's revamping team building activities, writing content around helpful topics, or providing new experiences for every group, we really focused on servicing these customers to the best of our ability.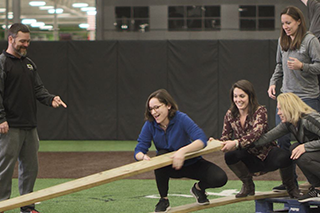 How To Make The Most Out Of A Conference
9 Reasons Why You Need To Start Doing Team Building
4. We celebrated our 5 year anniversary!
On Sunday June 3rd, 2018, Spooky Nook Sports celebrates the fifth anniversary of opening its doors. The original vision for Spooky Nook Sports was just 10 volleyball/basketball courts. Five years later, The Nook is now home to 20 different sports, an 81,000 sq. foot climate-controlled dome, 130,000 sq. feet of meeting space, a state of the art climbing facility, the Warehouse Hotel, and Forklift & Palate Restaurant.
Where Did The Name Spooky Nook Come From?
5. Our Fitness Center added new equipment.
Connexion Health Installs Machine At The Nook
Subscribe to the Blog
Stay up to date