Whether it is your toddler's third birthday or a Sweet 16, you want to plan a party that creates a memorable event, from décor to activities and food.
1. Location
Where do you want to have this party? Is it an indoor or outdoor venue? If it's outdoor, what's the back-up plan if there's inclement weather? Figuring out the answers to all of these questions should be done at the very beginning of the planning process.
2. Date
This might seem self-explanatory, but choosing a date in advance is the first step in planning a birthday party. Many venues book several weeks in advance, so you'll want to adjust accordingly. Pro tip: have a back-up date in mind in case your first choice isn't available at your chosen venue.
3. Number of attendees
This number is super important when determining what types of activities you want to do. Whether you're inviting the whole class or just bringing a small group, it's vital to know how many people your chosen venue can accommodate.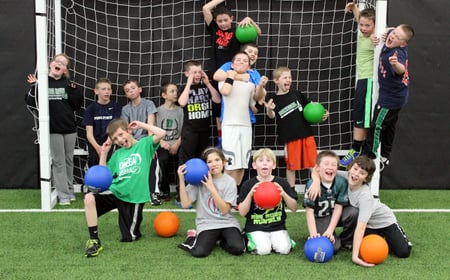 4. Types of activities
Your ideal birthday party activity might be laser tag, it might be a movie, or it might be something else entirely. Figuring out what you want to be doing will help you figure out where you want to be.
5. Food
There are some venues where you need to bring your own food and decorations, and others where they provide all of that and don't allow outside food at all. Asking these questions upfront can help eliminate confusion with your venue down the road.
---
Interested in having a birthday party at The Nook? Our event planning staff will work with you to assist in organizing your event. On the day of the party, sit back and let us do the work. Our party facilitator will make sure your children and guests are having fun while staying safe. All our events can be customized to include sports, activities, pizza, decorations, goody bags, and most importantly FUN!
Subscribe to the Blog
Stay up to date