Eating healthy doesn't have to be boring. We asked Jim Launer, Managing Director of Athletic Operations at The Nook, for five recipes to add some health and variety to your dinner menu. Here's what he had to say.
Main ingredient: Avocado
Recipe: Guacamole – Mash 4 fresh avocados. Add fresh, finely diced jalapeno and onion. Add lime juice, salt, and pepper to taste.
Main ingredient: Zucchini
Recipe: Zucchini Boats – Cut the zucchini in half, lengthwise. Hollow out the center. Sautee onions, garlic, chopped tomatoes and mix with bacon and feta cheese. Spoon the mixture into the hollowed out zucchini and bake at 350 from 25-30 minutes. Finish with salt and pepper.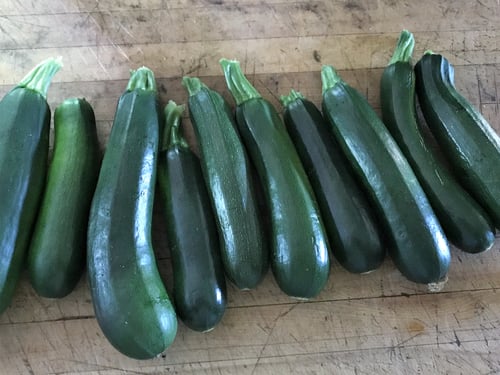 Main ingredient: Watermelon
Recipe: Fresh Fruit Medley – Stir together watermelon balls or chunks, sweet cherries, and blueberries. Blend lime juice, honey, and mint and mix into fruit.
Main ingredient: Asparagus
Recipe: Roasted Lemon Asparagus – Toss asparagus with olive oil, salt, and pepper. Bake at 400 from 10 minutes. Make a lemon vinaigrette by combining ½ tsp. Dijon mustard, juice from ½ a lemon, and 1 tbsp. olive oil. Toss together roasted asparagus and vinaigrette.
Main ingredient: Chicken
Recipe: Grilled Chicken – Mix together lemon juice, olive oil, minced garlic, salt, and pepper. Let boneless, skinless chicken breasts marinate in mixture for a minimum of 30 minutes, but up to one day. Grill for 8-10 minutes until golden brown, turning halfway through.
To learn more about nutrition, clean eating, and how to develop healthy habbits - check out our Fitness Center: https://www.spookynooksports.com/manheim/fitness/fitness-center
Subscribe to the Blog
Stay up to date