Corporate Meetings
At Spooky Nook Champion Mill, we make it easy for you to host corporate meetings that incorporate fun team-building skills. We're proud to be the largest sports complex in the USA, offering flexible spaces that can easily accommodate your business's needs and group size.
Whether you host your meeting during the week or on the weekend, you'll be able to take advantage of our combined activity, event and meeting services. Our Mill 2 includes the Champion Mill Conference Center. With over a dozen sports, training sessions and activities, we've got something that everyone will love here in our world-class facility.
Host Your Next Corporate Meeting at Spooky Nook
When you host your next corporate meeting here at Spooky Nook Champion Mill, our team will handle all of the details for you. You'll be able to focus on delivering an informative message or presentation while we incorporate plenty of team-building activities throughout your stay.
When you choose our facility, you'll be able to enjoy:
Flexible Meeting Spaces
Whether you're planning a small meeting with core staff or one with hundreds of employees, Spooky Nook has more than enough space to accommodate your needs. We offer several indoor spaces, allowing you to host one large meeting or divide up your team for breakout sessions. Whether you need a banquet hall or a private room, we have you covered.
Our facility is also equipped with Wi-Fi as well as audio and visual capabilities, making it easy for you to incorporate engaging presentations into your meeting.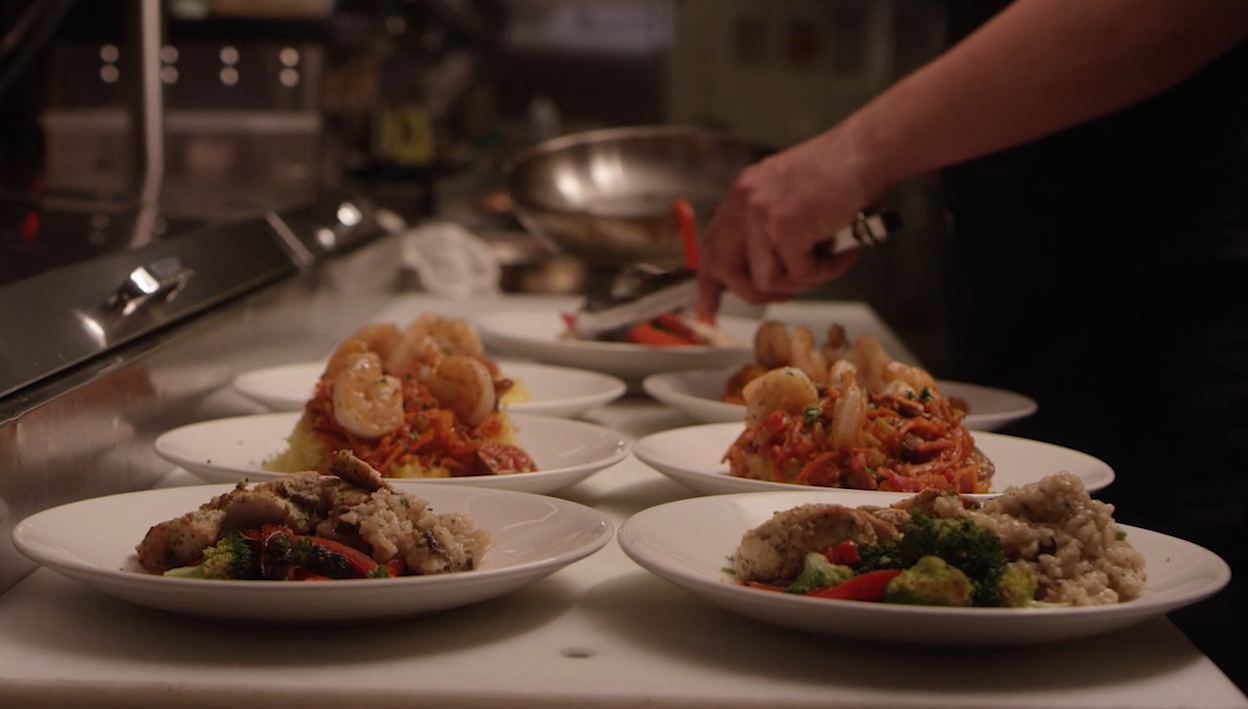 Catering
Our catering services relieve the stress of planning food for your gathering. The Executive Chefs will craft a delicious menu around your group's preferences to ensure everyone receives a meal they'll enjoy. We'll also send our dedicated banquet staff to help oversee your event so you can focus on managing other aspects of the day.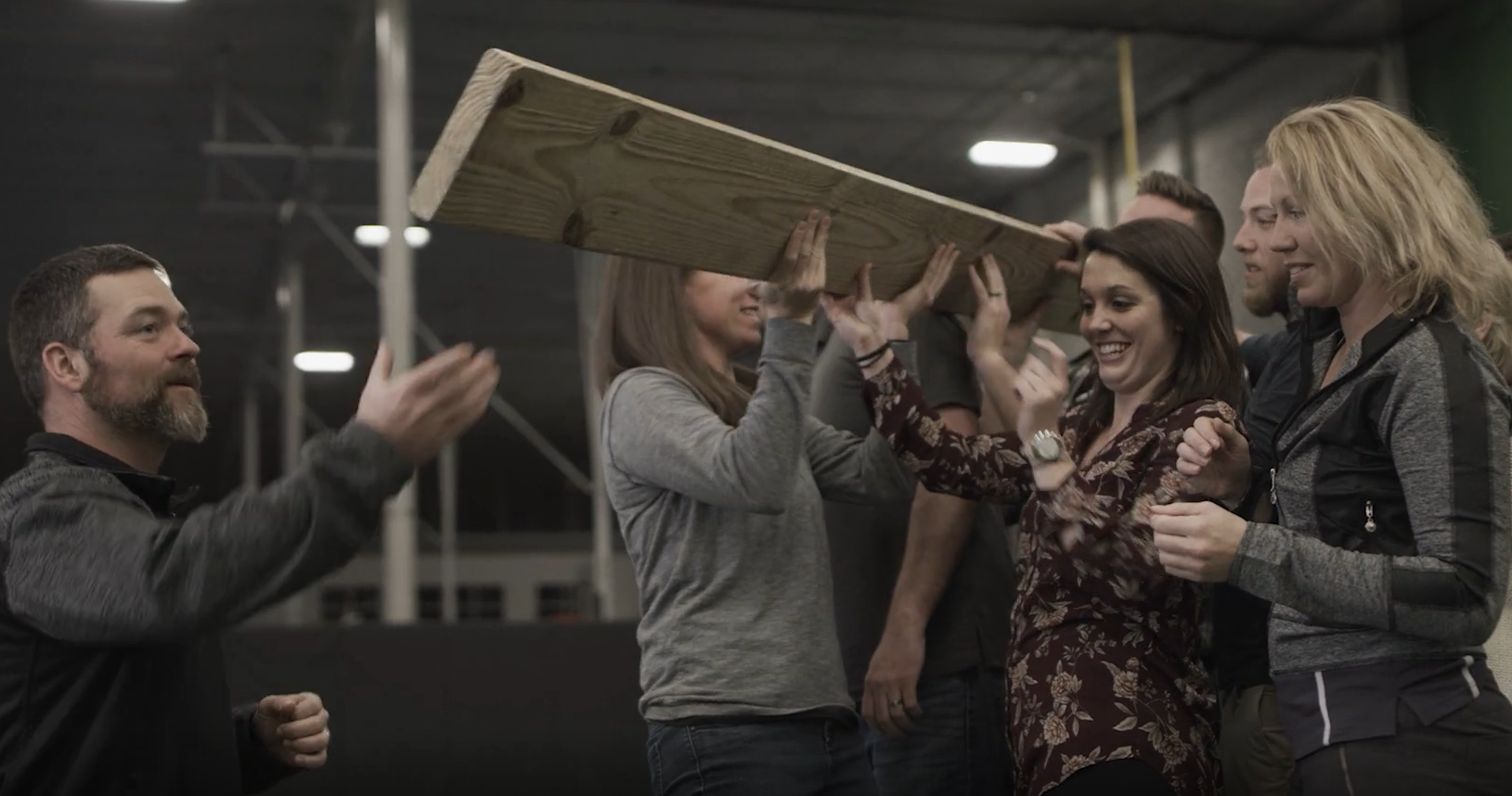 Recreational and Team-Building Activities
With plenty of recreational and team-building activities to choose from, corporate meetings have never been more enjoyable. Our complex features a range of hardwood and sport courts, a turf field and arcade games. Your team will find countless ways to connect with each other and work on their team-building skills.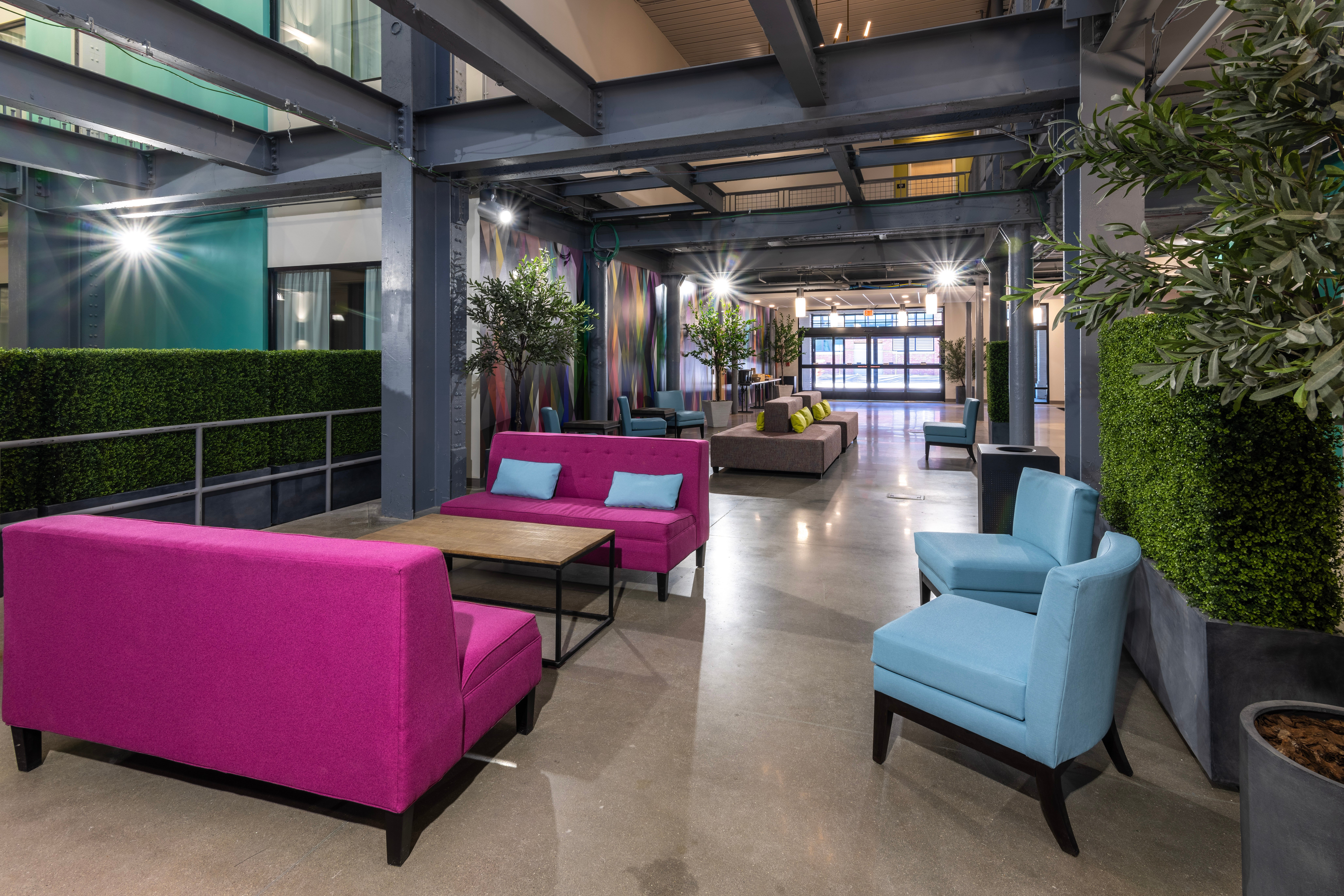 Overnight Accommodations
Coming from out of town? If you need a place for your team to stay for multiple-day meetings, you can find it on-site. Our Champion Mill Conference Center is connected to the Warehouse Hotel at Champion Mill. We offer overnight accommodations for your team to relax and rejuvenate in our hotel. With over 230 rooms available, we've got more than enough room for your entire team.
Host Your Next Corporate Meeting at Spooky Nook