Sports Performance
Here at Spooky Nook Sports Champion Mill, we're dedicated to promoting health and wellness for all. At our world-class facility, we offer programming and training designed specifically for you to reach your goals.
Our sports performance programs help members form new habits and reach their maximum potential. Whether you are just starting your journey or seeking to elevate your sports performance, our certified personal trainers can guide you in achieving your goals.
In our encouraging environment, you will be motivated to succeed and optimize your performance.
Improve Your Health and Wellness in Our World-Class Facility
At Spooky Nook Sports Champion Mill, our certified trainers have high-level degrees in exercise science and years of training experience. Before you get started in our sports performance programs, you'll get the chance to meet up with one of our trainers for an individual assessment. During this time, your trainer will listen to your needs, limitations and goals and come up with an all-encompassing training program.
While we will tailor our sessions to your needs, some of the key concepts we focus on in sports performance include:
Increasing speed, agility, reaction time and explosive force production.
Optimizing sport-specific movement patterns.
Learning about stretching techniques, load management and flexibility and recovery.
Reducing the risk of injury.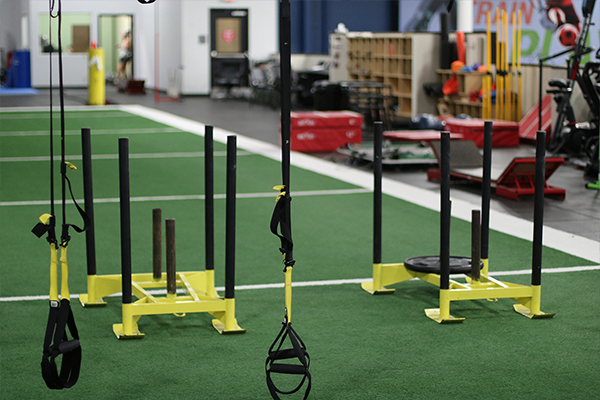 Hone Your Athletic and Sports Skills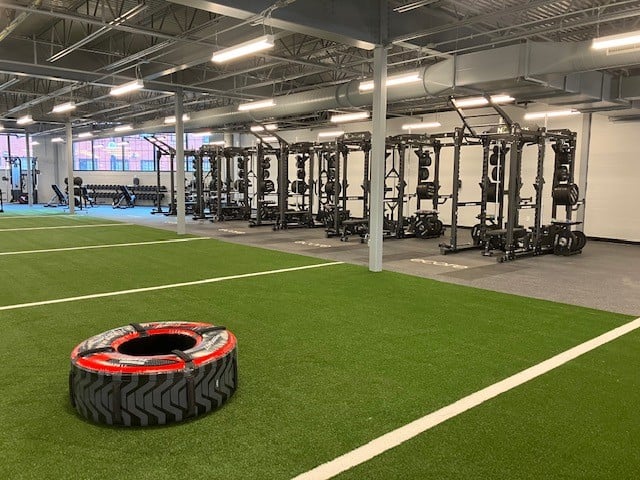 Whether you're an amateur or professional athlete, Spooky Nook Sports Champion Mill offers everything from stretching to cardio to weightlifting so you can perform at your peak. When you work alongside our dedicated trainers, you'll be able to increase your flexibility, speed and strength while also reducing the chances of injury.
Our 65,000-square-foot fitness center features a cardio floor, free weight and circuit stations, a hardwood court, a 200-meter indoor track, pickleball courts and turf fields. There's something for every athlete at the Nook!
With our expansive fitness center, amenities and certified trainers, reaching your full potential as an athlete has never been easier. No matter what your fitness goals are, our sports performance programs will provide you with the training, skills and mindset you need to achieve them.
Reach Your Athletic Potential in Our World-Class Facility
Have any questions or need help getting started?