Surface Rentals
Spooky Nook Sports Champion Mill offers world-class indoor sports spaces that professionals and recreational players can both enjoy. We host a variety of leagues, camps and clinics, and our spaces are also available to rent year-round.
Our 610,000-square-foot sports complex is in the perfect location for groups throughout Ohio and the greater Cincinnati metropolitan area to meet and play. Whether you need a place to gather your sports team for an off-season practice or you want to treat your employees to a day of activities outside of the office, the sports surfaces at Spooky Nook Sports Champion Mill are a great option.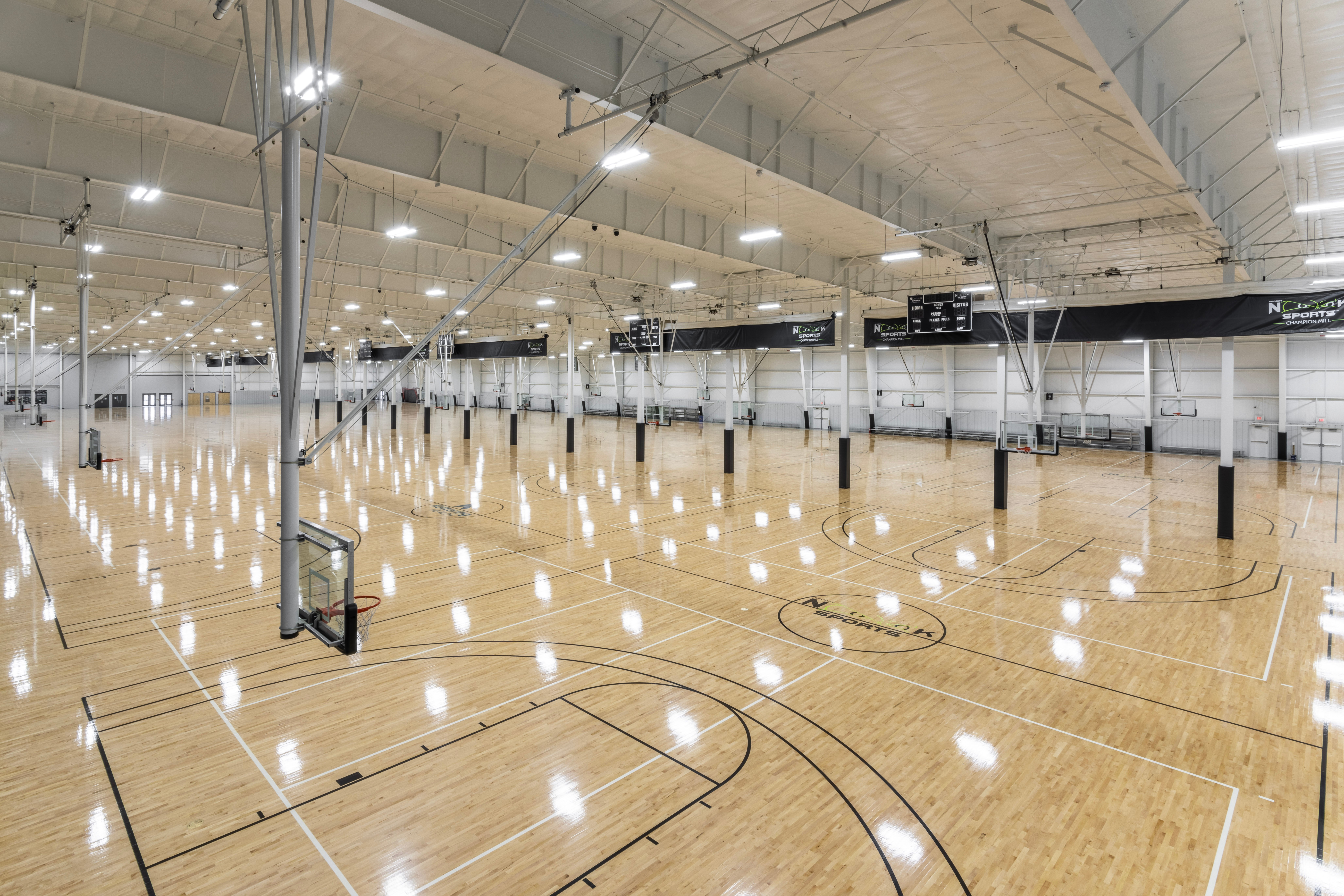 Throughout the year, the indoor sports facility at Spooky Nook Champion Mill is available for rental near you. We accept bookings based on availability and on a first-come, first-served basis. In most cases, guests must reserve their space with at least 72 hours of advance notice. For bookings within 72 hours, call our guest services desk directly.
All bookings are final, but the Spooky Nook director may authorize requests to reschedule. In the case of weather emergencies, we will credit affected guests for a later session. Guests can book our fields online or over the phone. Please visit our events page or contact the front office to discuss hosting large events or tournaments at Spooky Nook Champion Mill.
When you reserve a field or court at Spooky Nook Champion Mill under a regular agreement outside of 72 hours, we ask for a non-refundable 50% deposit. Guests must pay in full on the day of their rental. We also ask that guests submit a liability waiver, which we recommend filling out prior to arrival.
The Spooky Nook staff accepts booking requests in the order of arrival. We reserve the right to deny or limit requests at our discretion.
All the fields and courts at Spooky Nook are available to rent, but guests must abide by all facility policies. We do not permit guests to walk on our playing surfaces in metal cleats, high heels, work boots or hard-soled shoes. Guests may wear sneakers, running shoes or molded cleats. When in doubt, check with our front desk to affirm your footwear choice.
Book Your Spooky Nook Field or Court Rental
At Spooky Nook, it's our mission to strengthen communities by providing unique opportunities to come together. For more information on our sports facility rentals near you or to discuss availability, contact us today!