Birthday Party Venue In Hamilton, Ohio
Planning a birthday party? Our team will help you create an unforgettable event here at Spooky Nook Champion Mill. We offer several party rooms and birthday activities. When you host your next birthday party at our premier facility, our staff will take care of every detail for you — from food to activities, we have you covered.
Let Spooky Nook Sports Champion Mill host your next party so you can relax and join in the celebration! Our staff will work with you prior to your party to assist in organizing your event. On the day of the party, sit back and let us do the work. Our party facilitator will make sure your children and guests are having fun while staying safe! Our facility is the largest indoor sports complex in North America, and this means we're uniquely prepared to host birthday celebrations for kids of all ages!
Celebrate With a Birthday Party at The Nook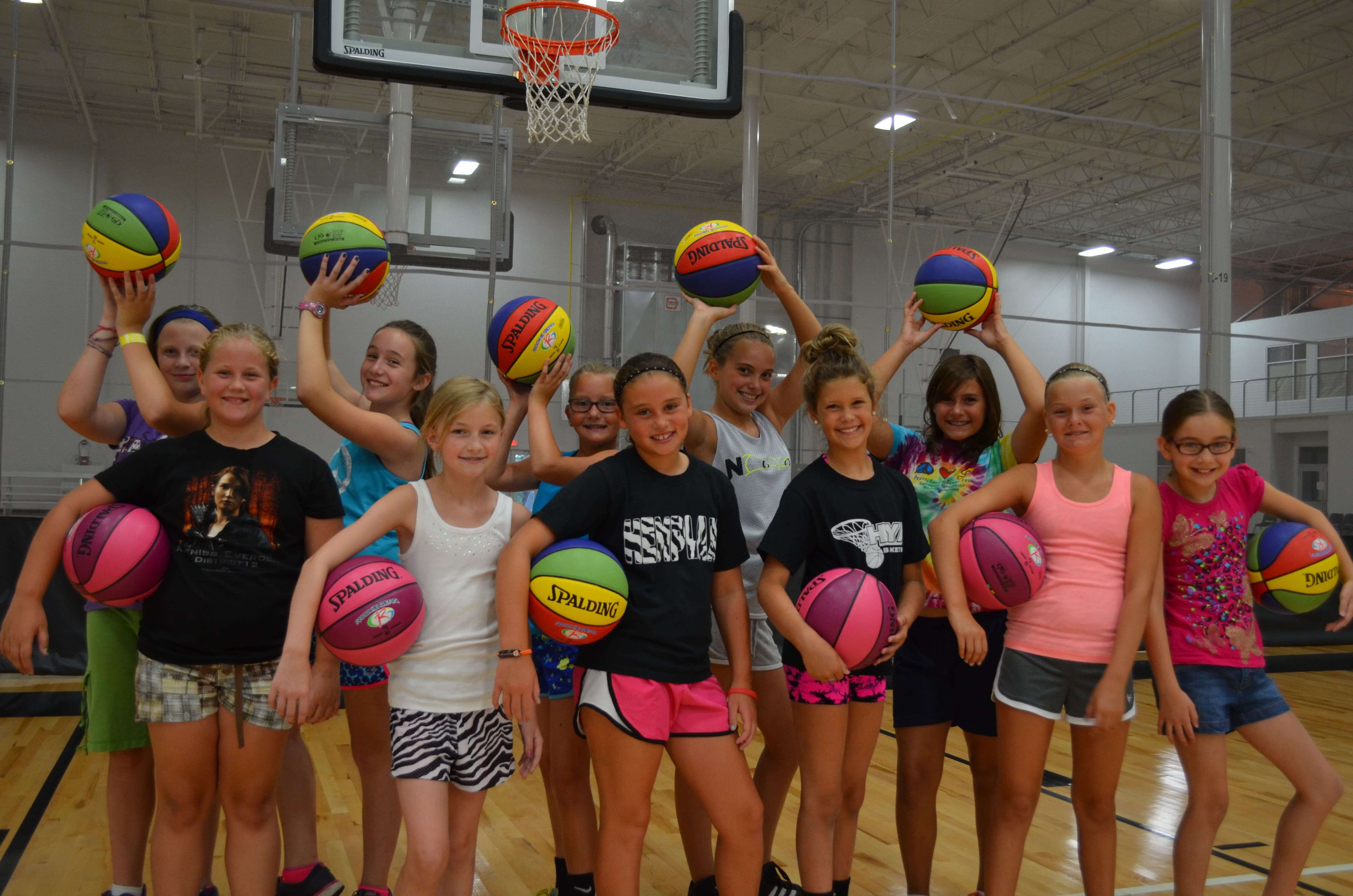 Birthday parties at The Nook include:
Court/Field Time for your Sport of Choice: Kids will have a blast during our parties. Choose from sports including basketball, volleyball, futsal, soccer, dodgeball, ultimate frisbee, kickball, whiffle ball, flag football and many more! You pick the sport and we'll take care of the rest — even providing the staff and sports equipment for you. Ask if your favorite sport is available!
Private Party Room: We'll provide a private room equipped with tables and chairs for everyone.
Champion Mill Arcade: All games at the arcade will be half-off for your party! (Arcade not included in the party price.)
A Party Captain: Our captain will set up your room and guide everyone throughout the party!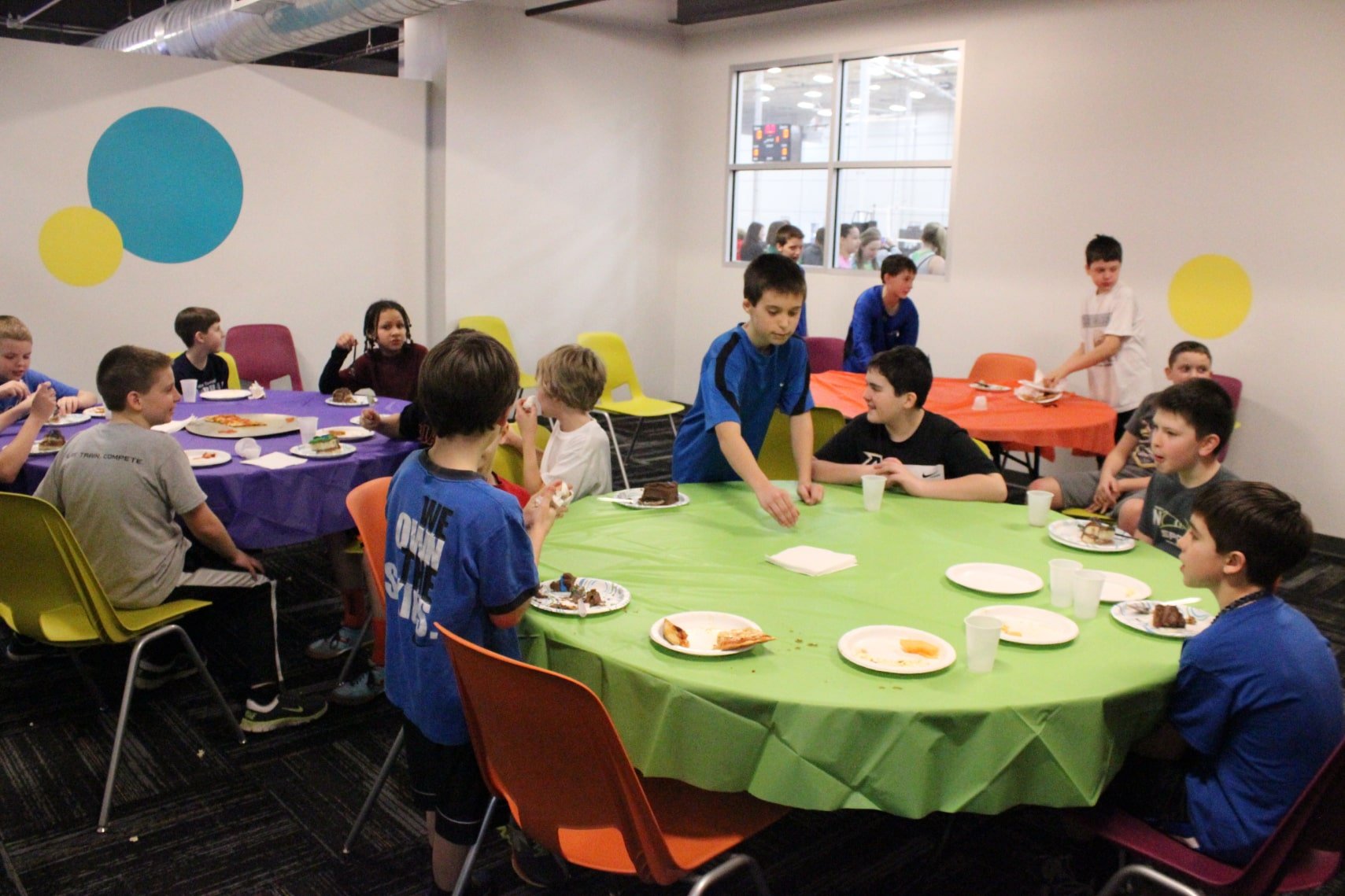 Ages: Kids 5+
Food/Drink: All parties include three pizzas (cheese or pepperoni), soft drinks (Pepsi products), snacks and water. You may bring your own birthday cake; however, that is the only outside food permitted.
Perks: 2-hour access to a private party room, one hour activity, half-off prices for arcade games (Arcade not included in the price.)
Price: $290.00 for up to 14 children
Additional children can be added at $5 per child.
Policies
Deposits:
All parties require a $100.00 non-refundable deposit in order for Spooky Nook to reserve your booking. All parties must be booked at least 2 weeks in advance. Due to the frequency of large tournaments and events, reservations are based on schedule and availability.
Waiver:
All parents are required to sign a waiver for children under the age of 18 before they are able to participate in any party activities at Spooky Nook. Waivers will be provided to the party parent upon booking or by your party captain. They are also downloadable from our website. We are unable to make exceptions so please make sure to remind each party guest to bring their waiver on the day of the party!
Attendee Count:
A final head count is due 48 hours in advance of your party. Children added after 48 hours in advance will have an additional fee.
Food/Drink Policy:
Please remember – no outside food is permitted at Spooky Nook, with the exception of a birthday cake.
Planning A Birthday Party?