Facilities
At 691,000 square feet, Spooky Nook Champion Mill in Hamilton, Ohio, is North America's largest indoor sports facility. From basketball and volleyball courts to turf soccer fields, Spooky Nook can accommodate nearly any major dry-land sport.
For more information, contact us today.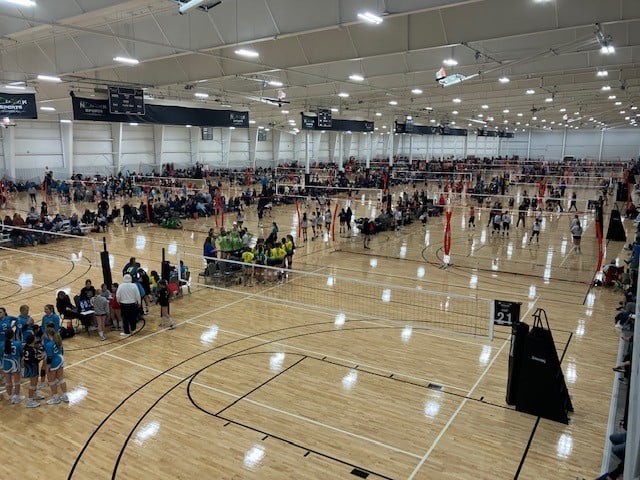 Indoor
The indoor portion of Spooky Nook Sports Champion Mill is a state-of-the-art indoor sports facility near you with everything athletes of any caliber need to be their best. Some of our indoor facility's features include:
14 maple hardwood courts and 14 sport court basketball courts which convert to 46 volleyball courts
100,000 square feet of hardwood courts
90,000 square feet of sport court surfaces for sports and events.
A 65,000-square-foot fitness center a 200-meter track, members-only pickleball and basketball courts in Hamilton
A food court and arcade coming in 2023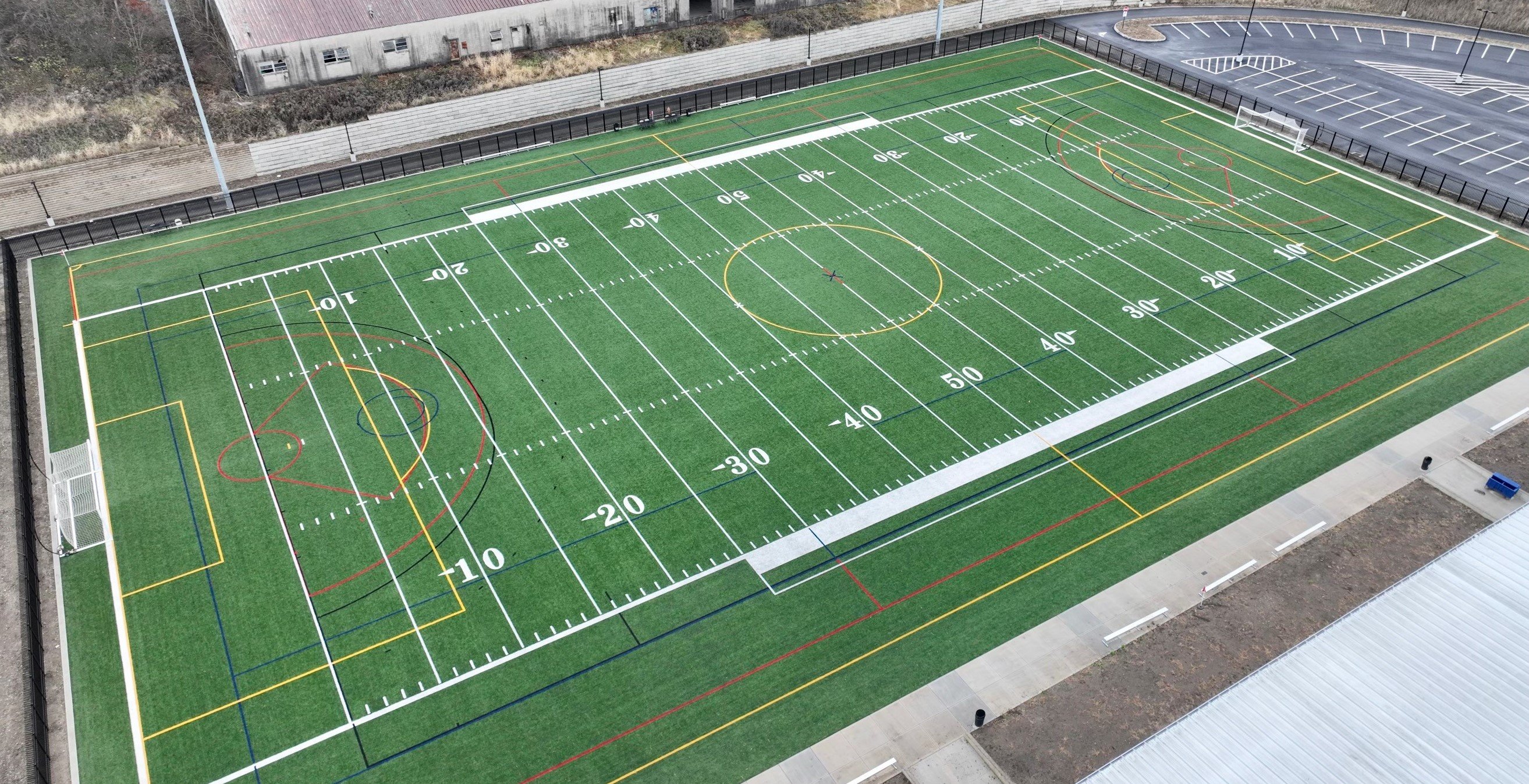 Outdoor
The Spooky Nook Sports Champion Mill campus also houses a full-sized outdoor turf field with lights perfect for soccer, football, field hockey, flag football, lacrosse and more near you!