Adult Flag Football
Are you interested in joining a flag football league? Test yourself against the best the competition has to offer at Spooky Nook Sports Champion Mill.
Flag football is similar to regular American football and follows many of the same rules and strategies. The main objective is to move the ball down the field and cross the end zone to score. In flag football, however, players pull the flags of other participants instead of tackling them. The lack of tackling means flag football is recognized as a no-contact sport.
Since there isn't one central regulating body for flag football, leagues across the nation have varying rules about how many players are on each team, scoring, the size of the field and other factors. At Spooky Nook Sports, our adult teams typically have seven players on each side. Flag football requires less equipment than traditional football — just a ball, cleats and a flag or flag belt.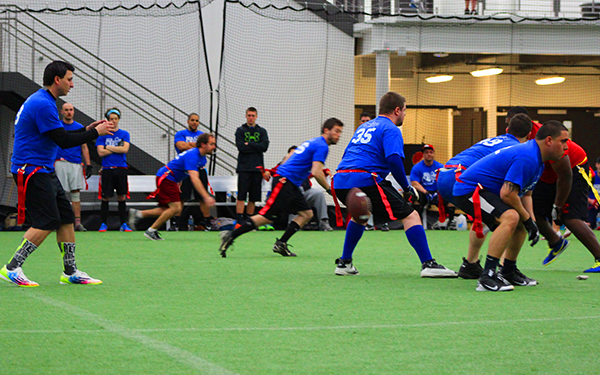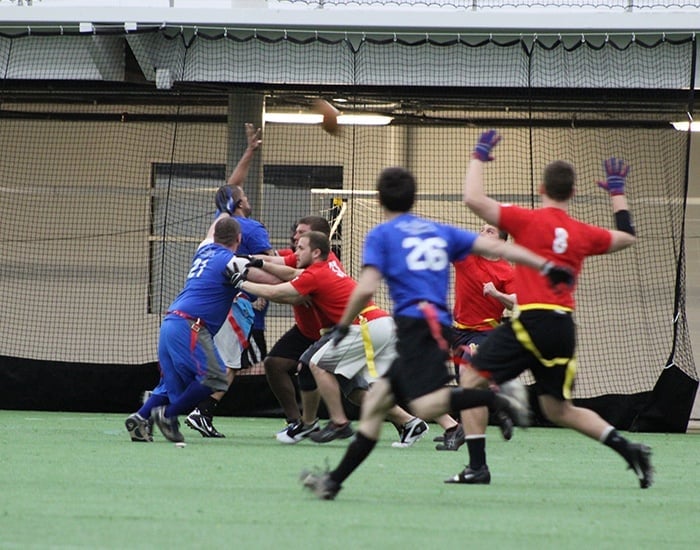 The Benefits of Playing Flag Football
Flag football has many of the same benefits as standard tackle football without the associated risks of potential injuries. Whether you're in the game for the fun, the competition or both, this sport will help you stay fit and active. Running up and down the field during the game improves your cardio and heart health as well as your overall strength.
When you join a flag football team, you also get the chance to meet new people. You'll hang out with fellow athletes or sports enthusiasts who share your passions. With these connections, you can form lasting friendships and bond with members of your community.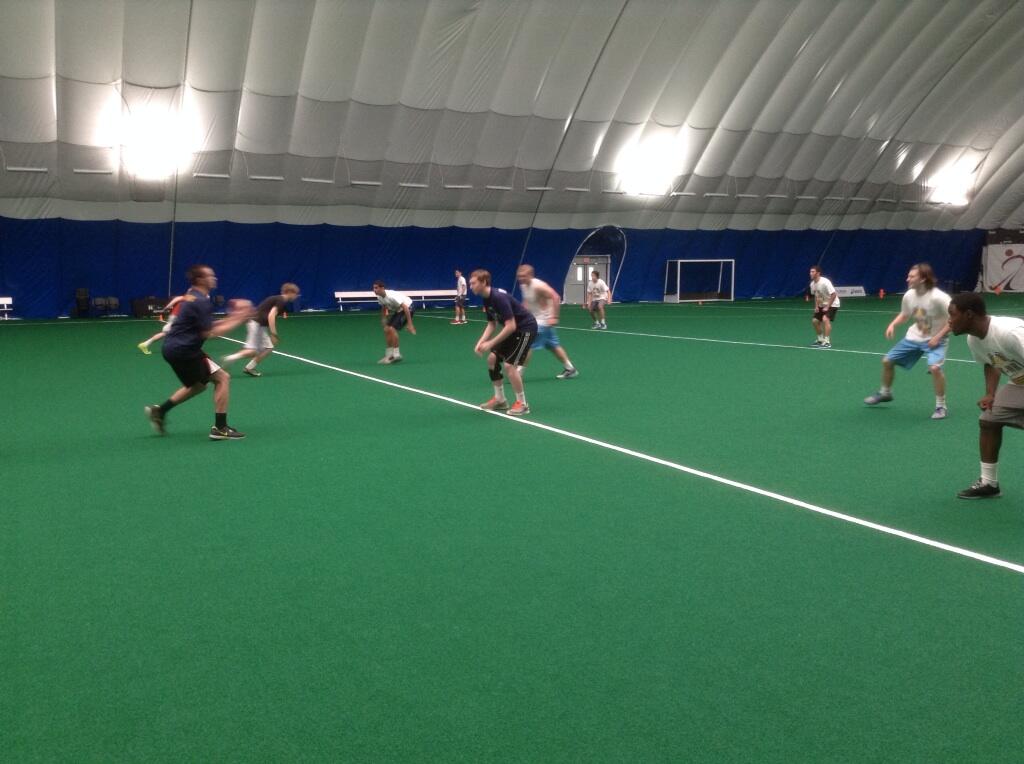 Turf Fields at Spooky Nook Sports
At Spooky Nook Sports Champion Mill, we offer multiple ways for you to get involved in the local flag football scene. We have an open division to satisfy your need for competition and serious gameplay. The coed rec league is a great choice for more casual fun and exercise. Our adult flag football leagues are open to anyone aged 18 and older.
You can also take advantage of our numerous amenities, like our fitness center and on-site restaurants for post-game refueling.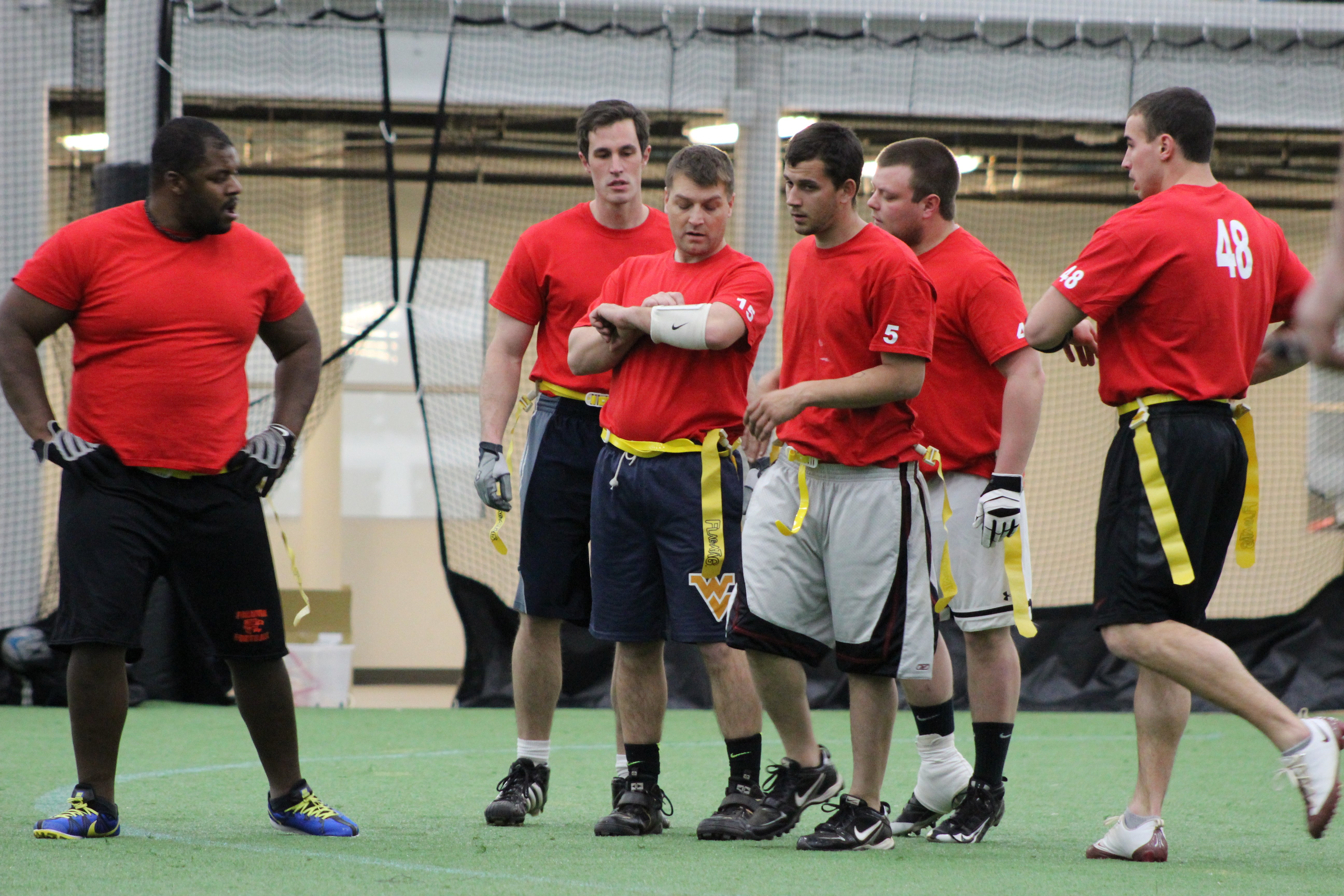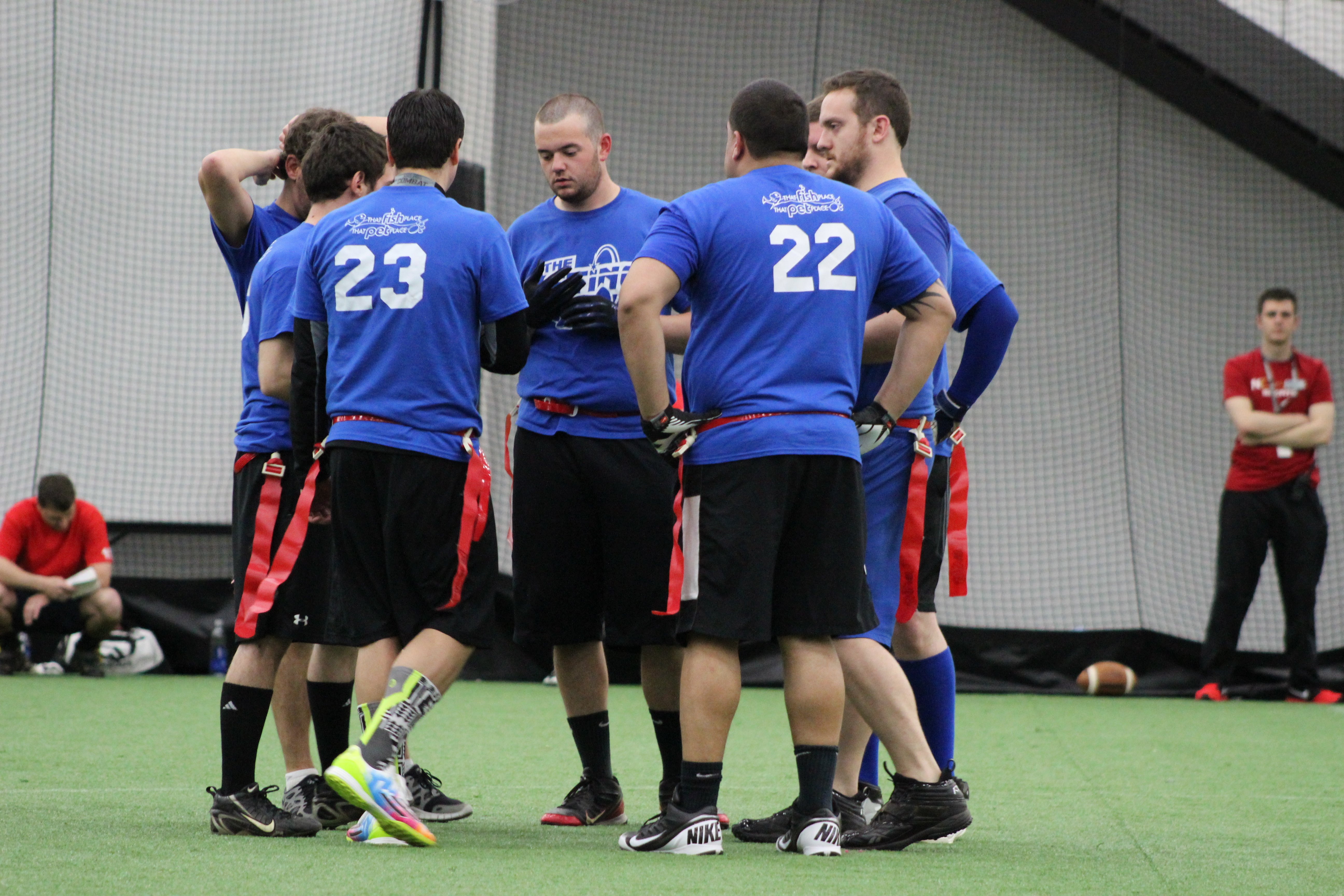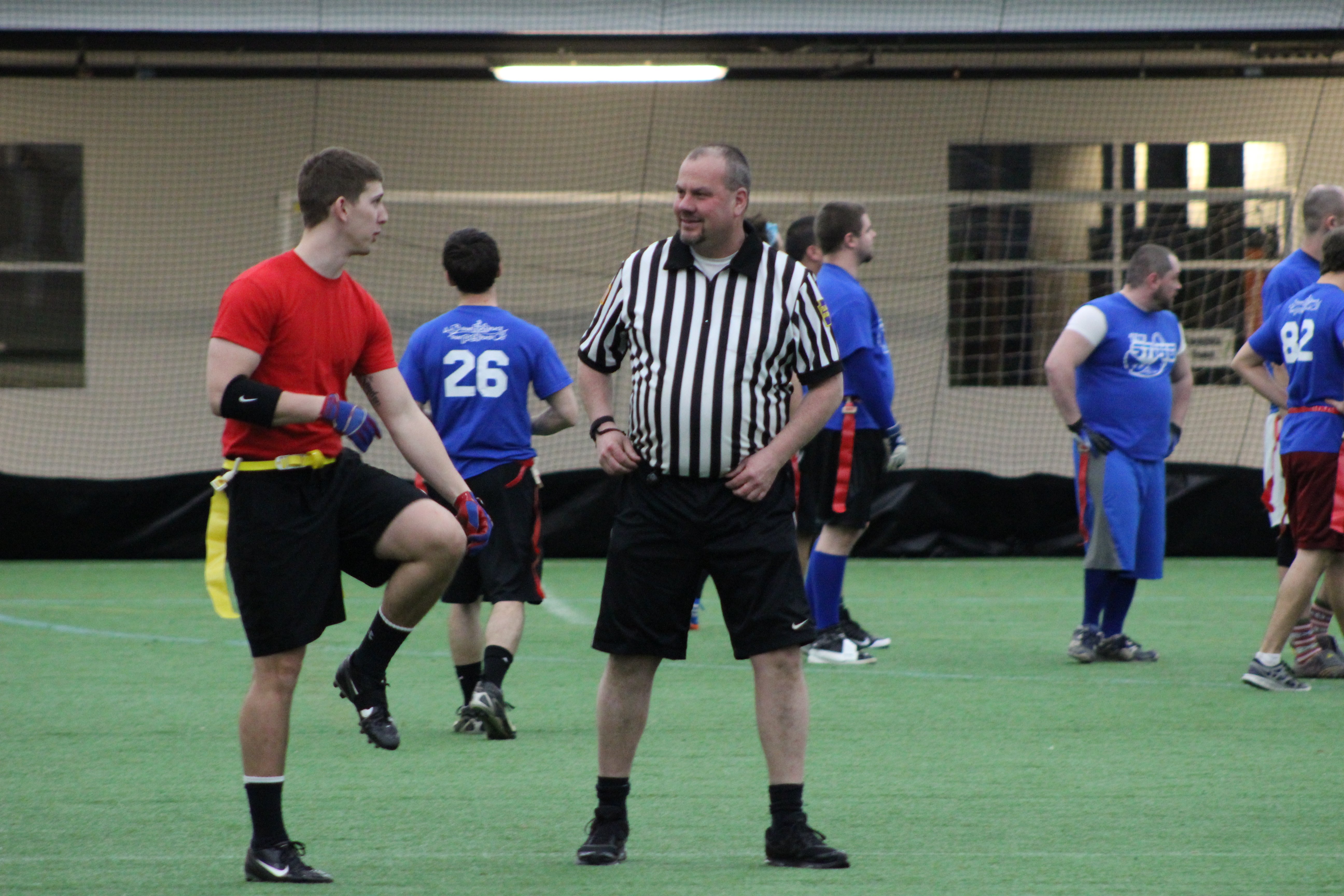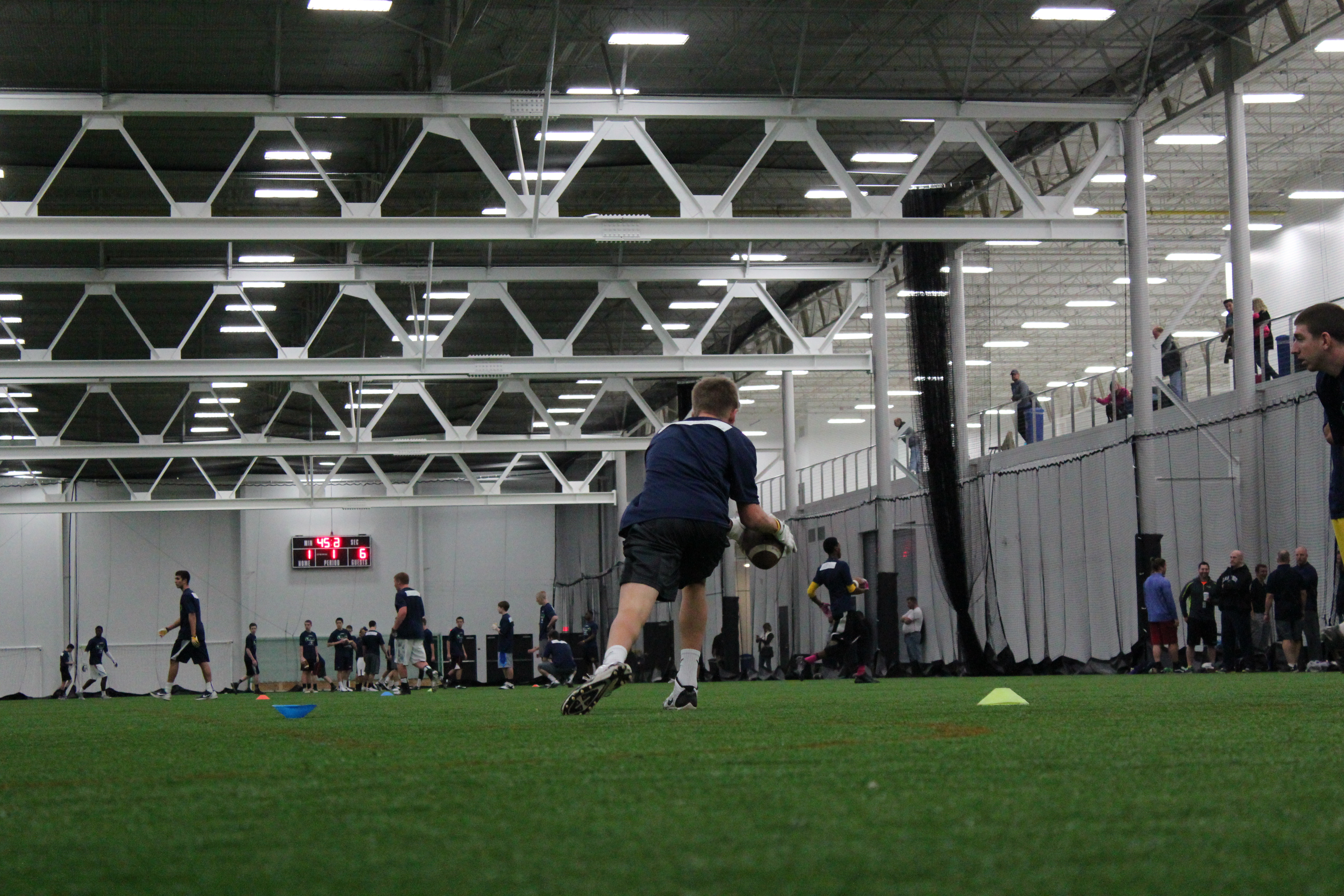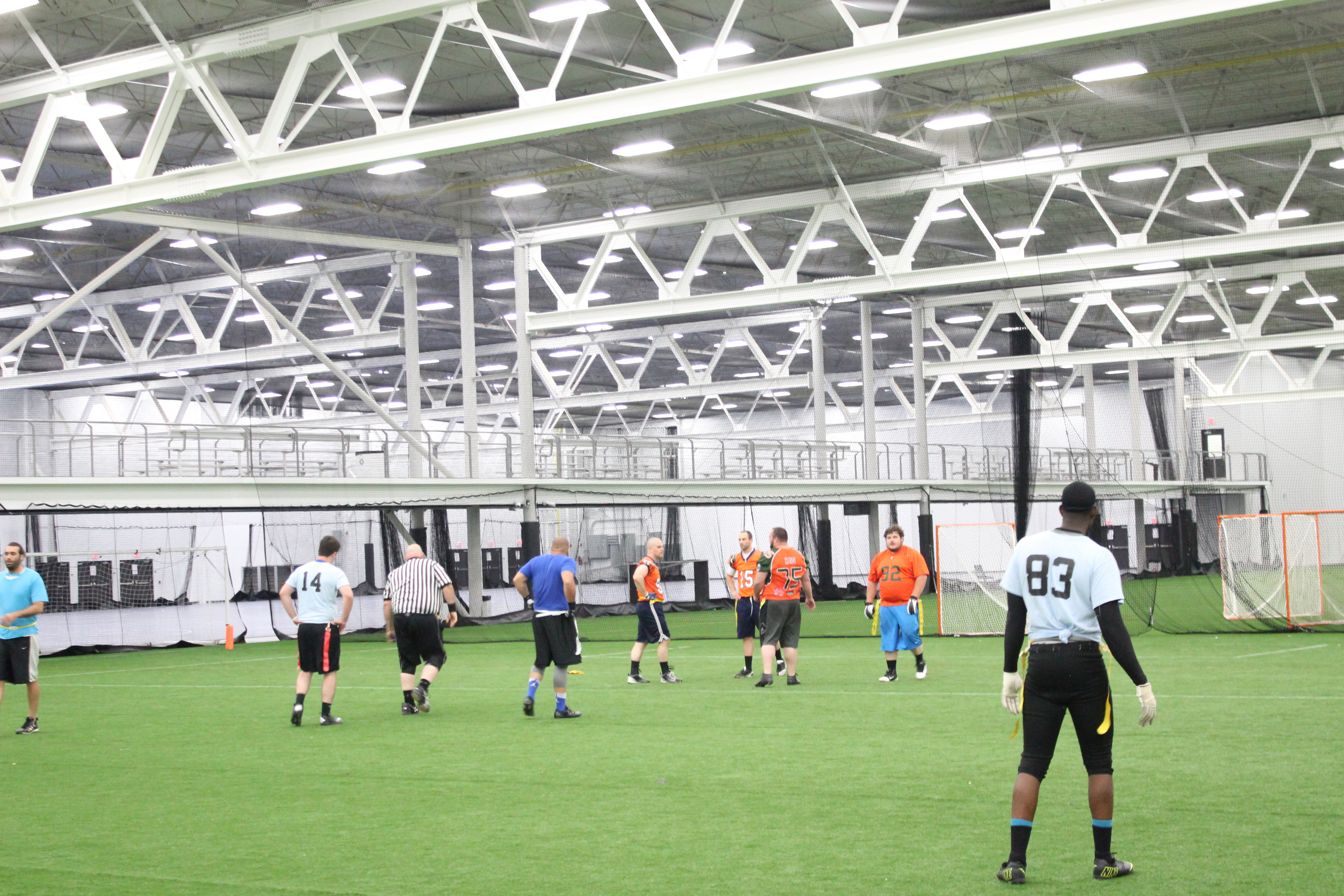 The sports facility at Spooky Nook Champion Mill is available to rent throughout the year. We accept bookings based on availability and on a first-come, first-served basis. In most cases, guests must reserve their space with at least 72 hours of advance notice. For bookings within 72 hours, call our guest services desk directly.
Join a Flag Football League Here
Contact us today to learn more about our flag football leagues and how you can join a team!