Adult Dodgeball
Most people remember dodgeball from gym class, but this sport is so much more than just a schoolyard activity. Dodgeball is a great way to have some competitive fun while staying active and meeting new people. You'll develop your athletic skills, burn off stress and make new friends when you join an adult dodgeball rec league at Spooky Nook Sports Champion Mill in Hamilton, Ohio.
Our Adult Dodgeball Programs
Dodgeball is one of the many recreational sports leagues available at Spooky Nook. This sport is a popular choice for people looking to have fun with a competitive edge. Players of all experience and skill levels can find a place to improve their skills and have a blast.
Our dodgeball rec league is coed and open to anyone ages 16 and up. In every game, two teams of six people each face off on the turf field. The turf surface is low-impact, perfect for running and jumping, and our full-sized indoor court is open for use year-round. We hold dodgeball games throughout the year, including summer tournaments and league seasons in the fall.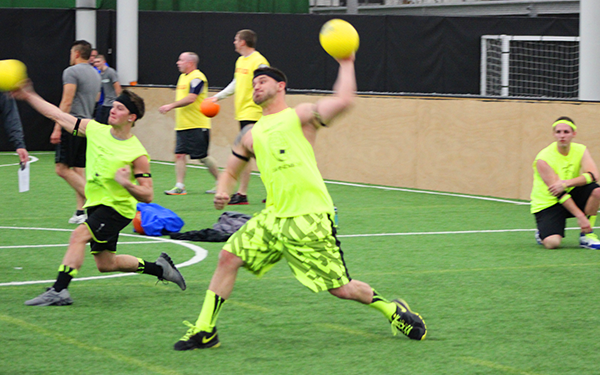 Adult Dodgeball Leagues in Hamilton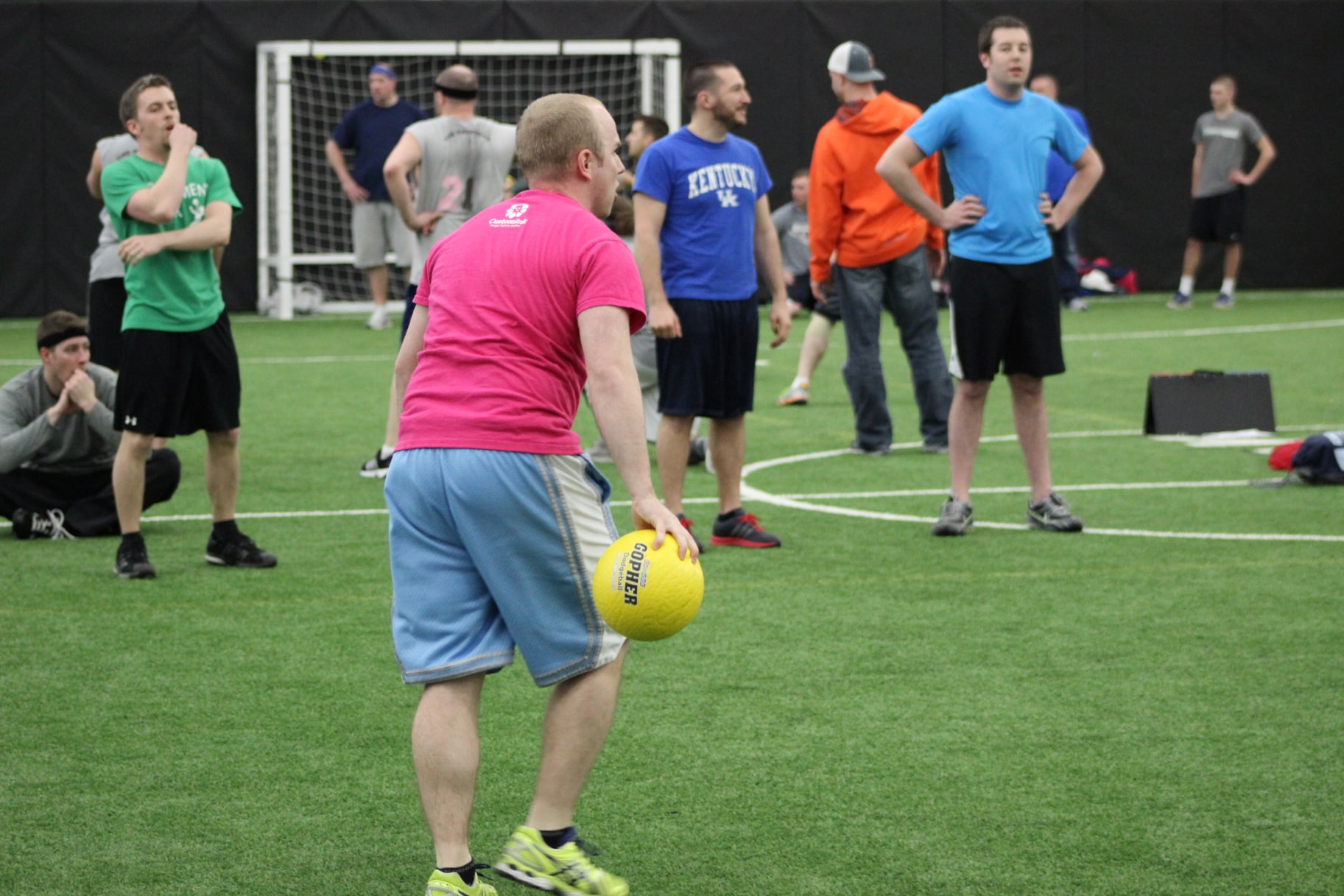 Dodgeball at Spooky Nook Sports
Joining a dodgeball rec league is an excellent way to learn new skills and improve your old ones. Every game gives you a high-intensity workout and helps you develop the following:
Hand-eye coordination: The more you practice, the more you'll build strength and coordination skills to help you target your opponents.
Agility and balance: You're not just throwing dodgeballs — you're dodging them, too! Ducking and diving to avoid getting hit will improve your agility and balance on and off the field.
Cardio: Dodgeball involves constant running, jumping and activity to stay on top of things, increasing your stamina.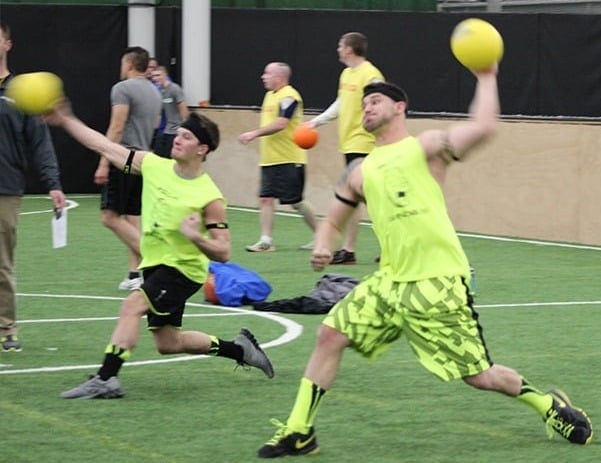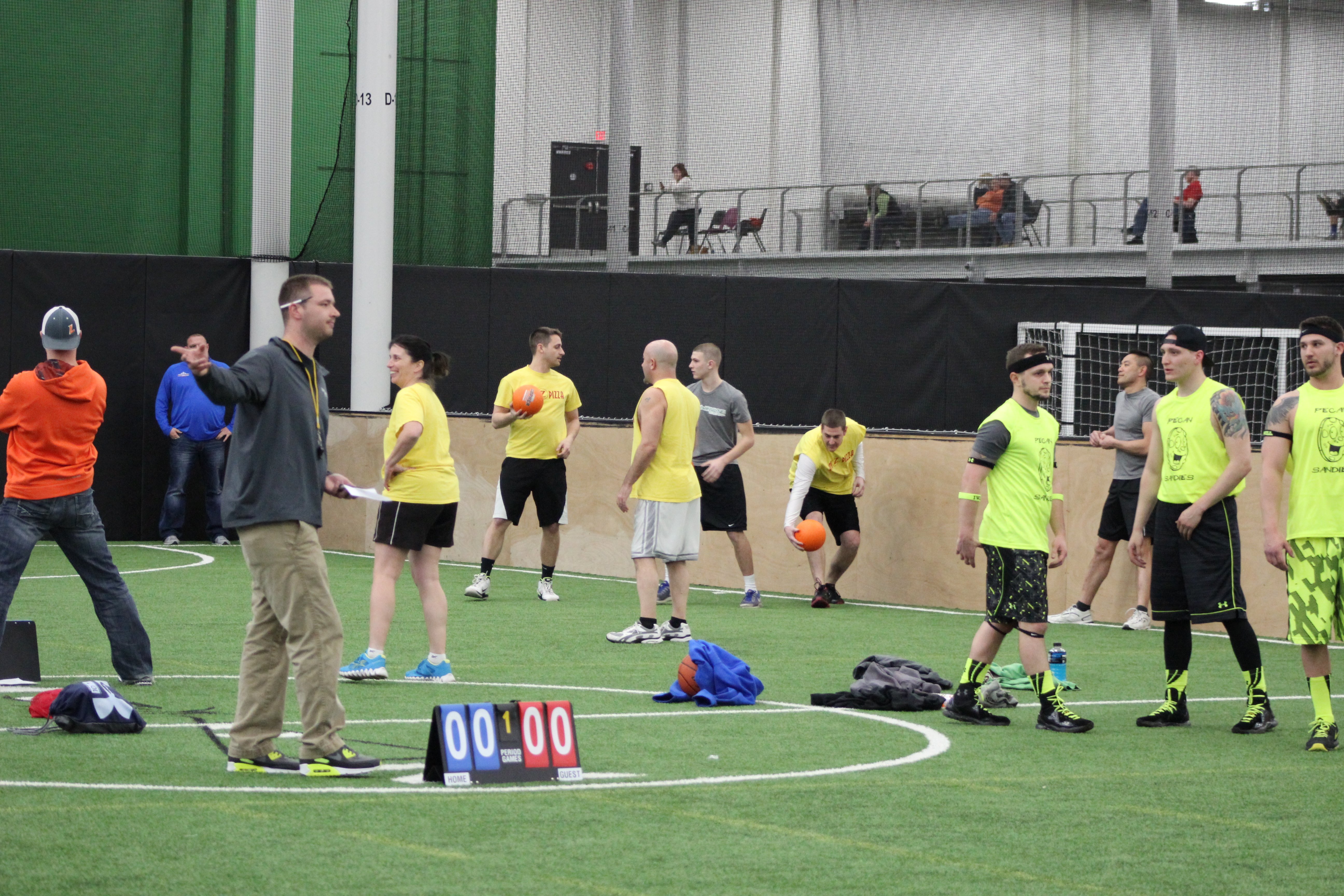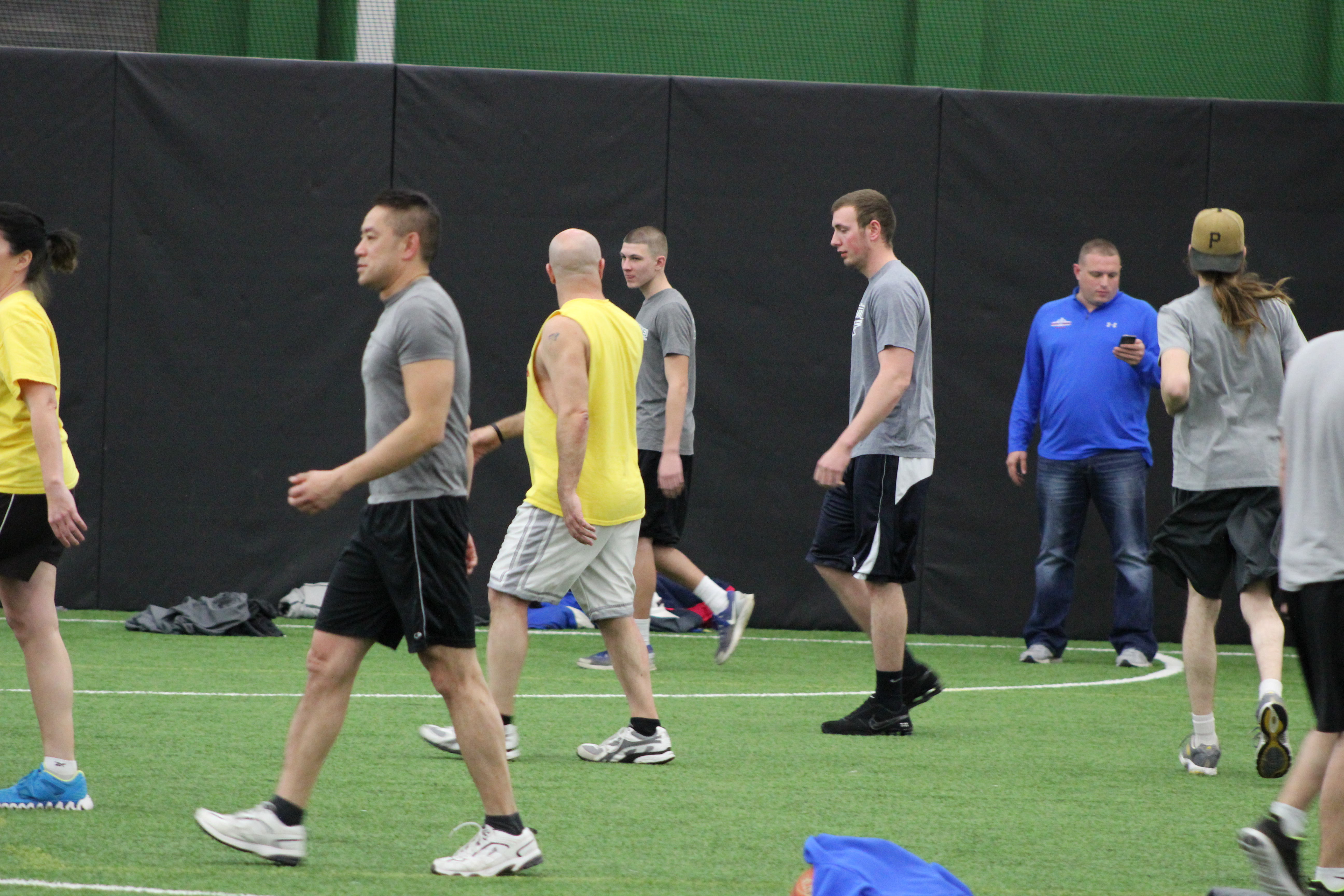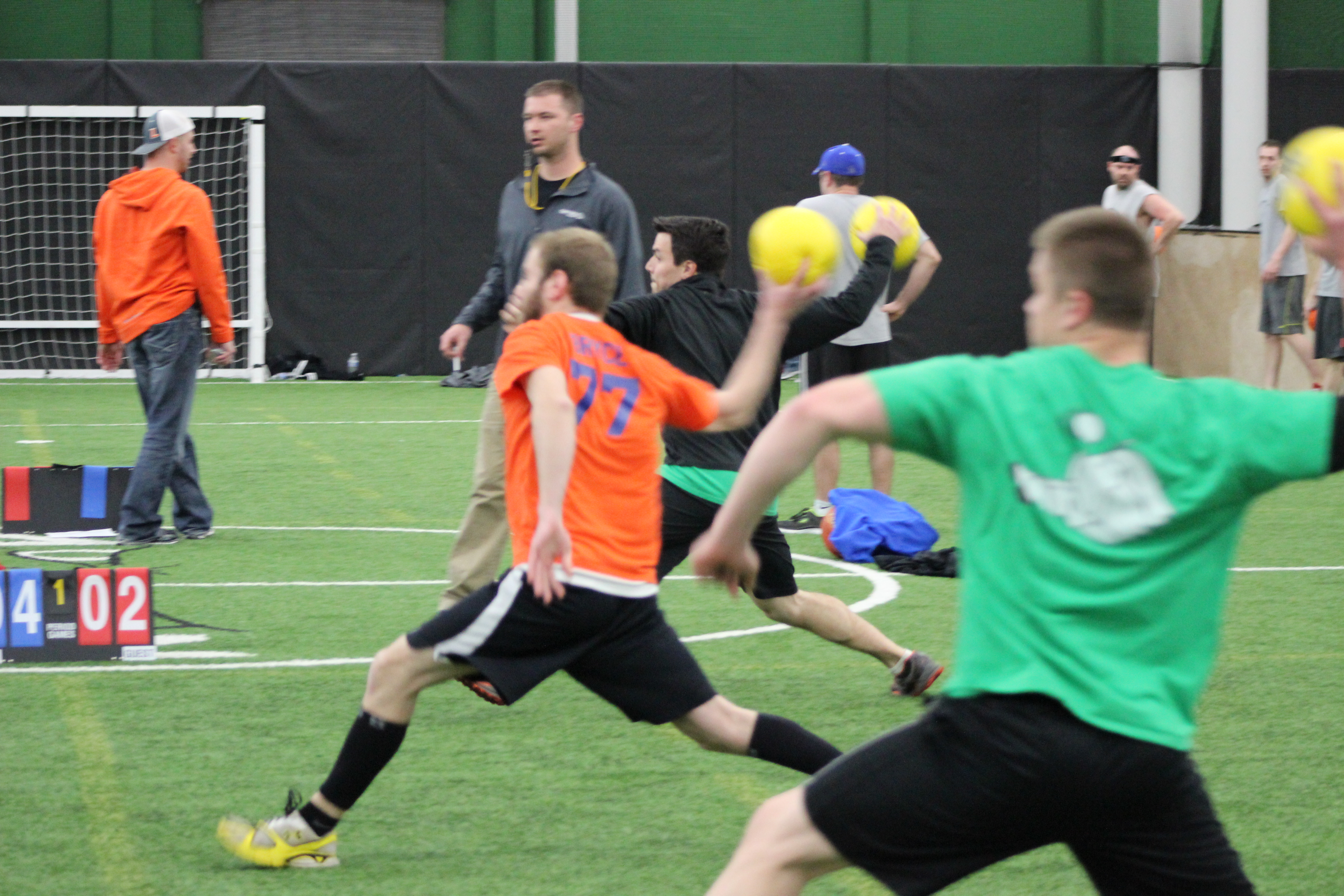 The sports facility at Spooky Nook Champion Mill is available to rent throughout the year. We accept bookings based on availability and on a first-come, first-served basis. In most cases, guests must reserve their space with at least 72 hours of advance notice. For bookings within 72 hours, call our guest services desk directly.
Sign up for Dodgeball Today
Whether you're an old pro or a rookie looking to step onto the turf for the first time, Spooky Nook Sports Champion Mill is the best place to join a dodgeball league in the Greater Cincinnati region. With our indoor turf fields, experienced staff and first-class amenities at your fingertips, we're the premier destination for players and athletes.