Champion Mill Basketball Tournaments
The much-anticipated Spooky Nook Sports Champion Mill is here. Located in Hamilton, Ohio (suburb of Cincinnati) Spooky Nook Sports Champion Mill is one of the largest sporting complexes in North America and will welcome visitors of all ages to this over 1.2 million square foot facility. This world-class establishment includes 46 volleyball and 28 basketball courts, an outdoor turf field, a 65,000+ square foot fitness center, 233-room hotel, a 16 ballroom/meeting room conference center, and so much more. Spooky Nook Sports Champion Mill gives visitors and competitors a complete entertainment experience, hosting a variety of sport tournaments and events and offering numerous activities to enjoy between games including delicious food, a beer garden, and arcade. Located within the former Champion Paper Mill, Spooky Nook Sports offers an experience like no other.
---
Spooky Nook Tournaments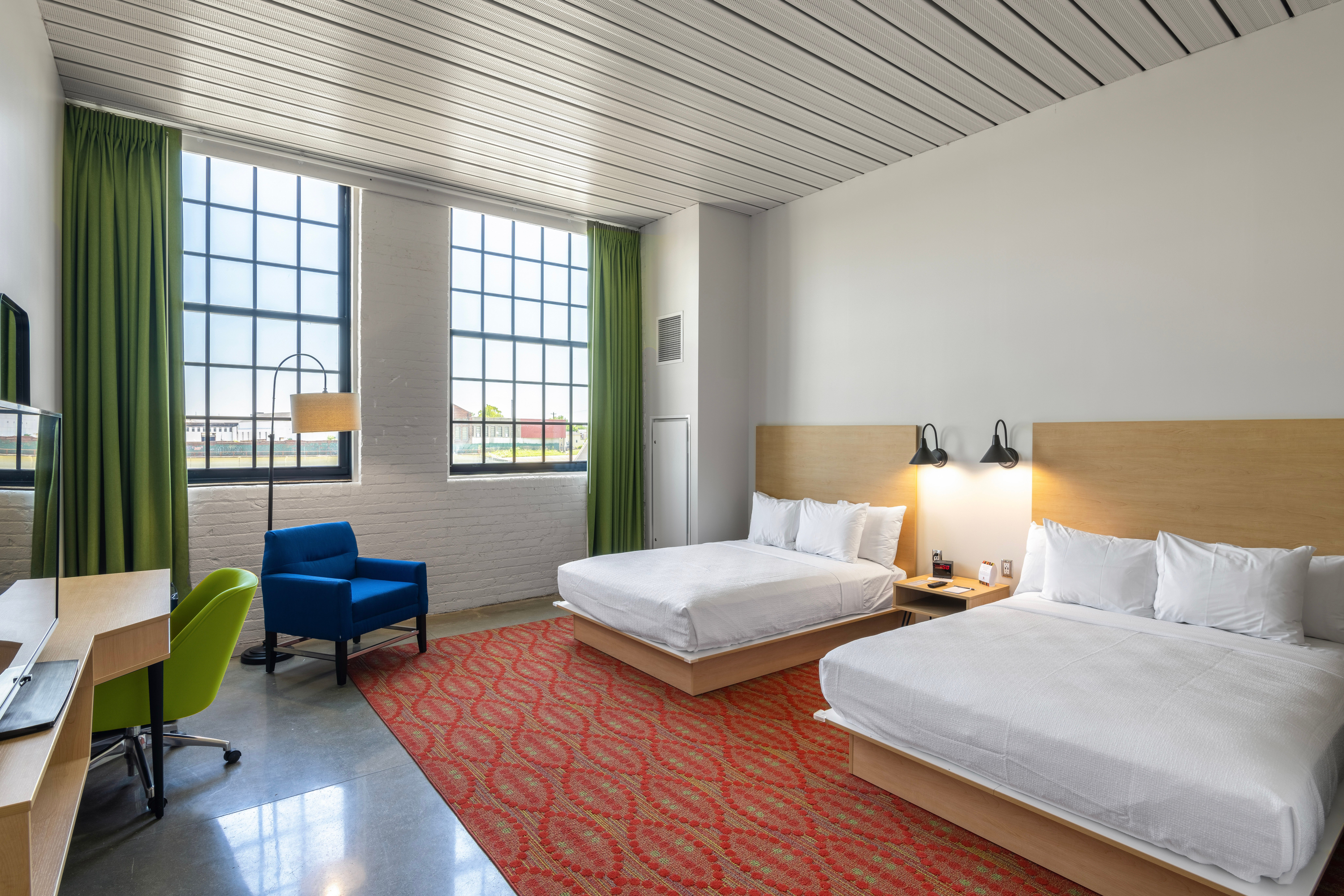 Book Your Room
Each spacious room at the Warehouse Hotel provides players and their families a chance to spend the night right across the street from Spooky Nook Sports Champion Mill.
Enjoy luxurious modern rooms with amenities including free Internet, refrigerators, large flat-screen TVs and more, all in an environmentally friendly, repurposed facility. To book your stay, click here