Group Fitness
Spooky Nook Sports Champion Mill makes it easy for you to improve your health and fitness — all while having lots of fun. Here in our world-class facility, we host a variety of group fitness classes throughout the year.
No matter your age, interests or where you are on your fitness journey, you'll discover an engaging, results-driven class that will help you achieve your goals.
Benefits of Joining Group Fitness Classes
Here at Spooky Nook Sports Champion Mill, we understand that sometimes it can be hard to keep up with a regular workout routine, especially if you are doing it alone. Being a part of a group fitness class can be the fun solution you need to stick with a workout routine and form healthy habits that will last a lifetime.
Along with providing you with an opportunity to meet new people, being in a group setting means you'll experience enthusiasm and encouragement in each session. Whether you're working on flexibility or strength, our certified instructors will deliver lively instruction while helping everyone enhance their health and wellness.
Live a Healthier Life With Group Fitness Classes
In our 65,000-square-foot fitness center, we have all the equipment, tools, amenities, and trainers you need to succeed. No matter your age or fitness level, we have a class for you. We offer:
Kids group fitness.
Adult group fitness.
Senior group fitness.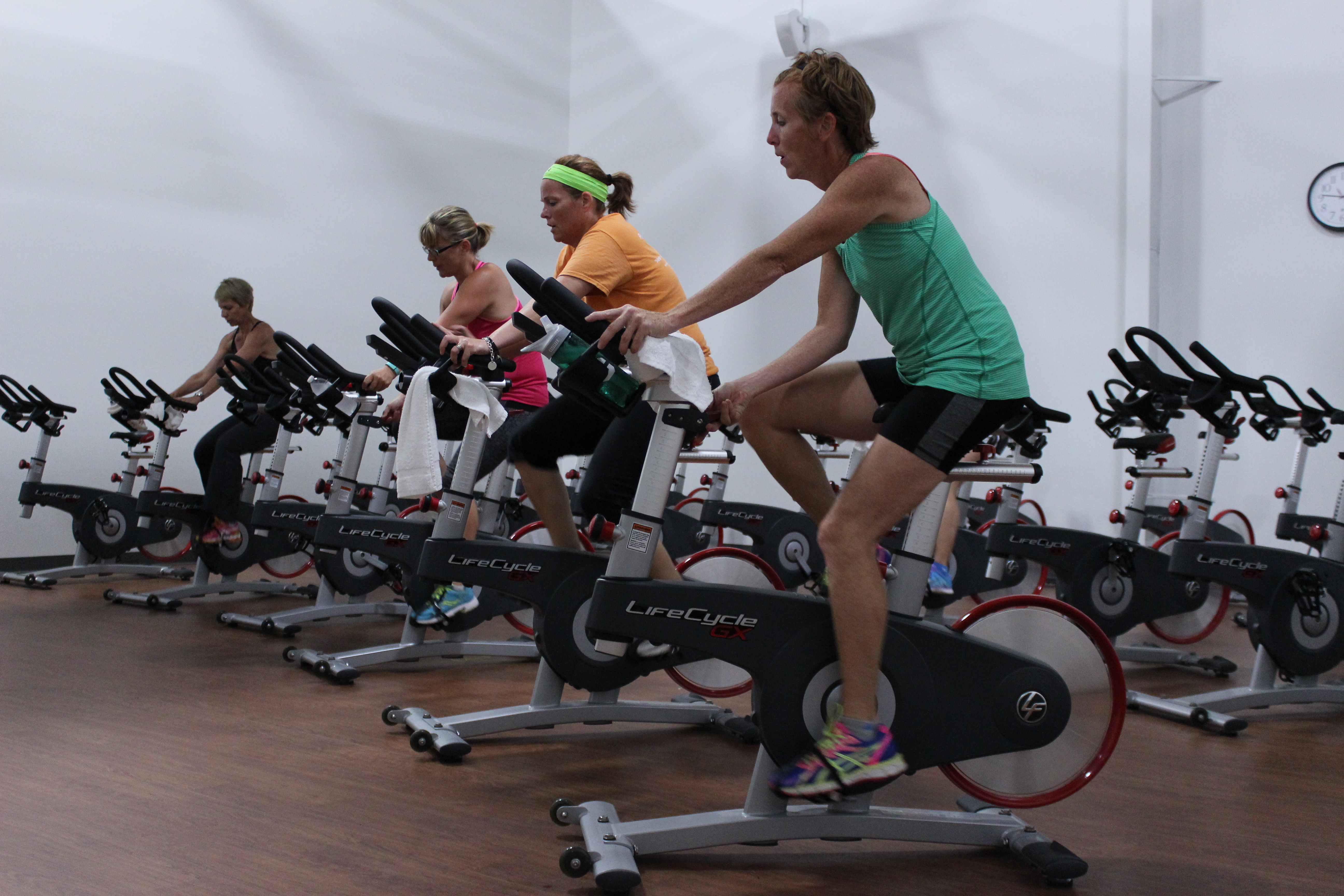 Depending on how big of a group you want to be a part of or how intense you want your workout to be, we offer an array of group fitness classes. Here's a look at some of your options:
Cardio: Includes ZUMBA, PARTY STEP and BODYATTACK™.
Combo: Includes Les Mills CORE, GRIT & FLOW and BARRE Strength.
Cycle: Includes HIIT & HILLS and Hybrid Cycle.
HIIT series: Includes LES MILLS GRIT™ Cardio, LES MILLS GRIT™ Strength and "THE ZONE.".
Mind and body: Includes FLOW Express and yoga.
Senior: Includes BOOM MUSCLE and line dancing.
Strength: Includes water rowing, BODYPUMP™ and TRX-Total-Body Resistance Exercise.
Sign Up for a Group Fitness Class Today
As the largest indoor sports complex in the country, Spooky Nook Sports Champion Mill is the perfect site for groups to gather, form new friendships, and enhance their fitness.

No matter which group class you sign up for, we'll help you build healthy habits and reach your full potential. Have any questions about our youth, adult, or senior group fitness classes? Contact us today to learn more.