Spooky Nook Sports Champion Mill project in Hamilton, Ohio. Project update for September 2020.
Spooky Nook Sports Complex (Mill 1)
WORK COMPLETED IN THE PAST 2 WEEKS:
Continuing balancing of site soils and grading.
Installing roof girder trusses and girts in Building 300 area.
Started layout and excavation for locker rooms and restrooms in 400/500 area.
TWO-WEEK LOOK AHEAD:
Grading at soccer field area.
Continue erection of Building 300 Main roof girders.
Laying block in Buildings 200 corridor area and 100 Loading Dock.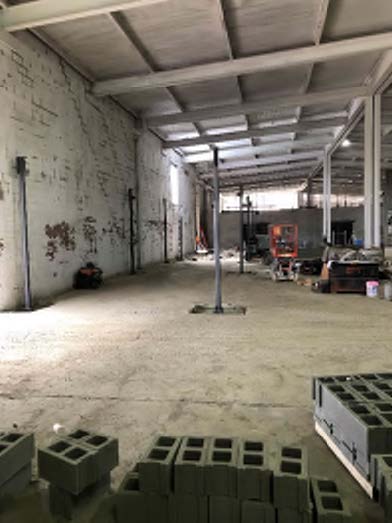 Columns and beams being set for southeast mezzanine, building 100.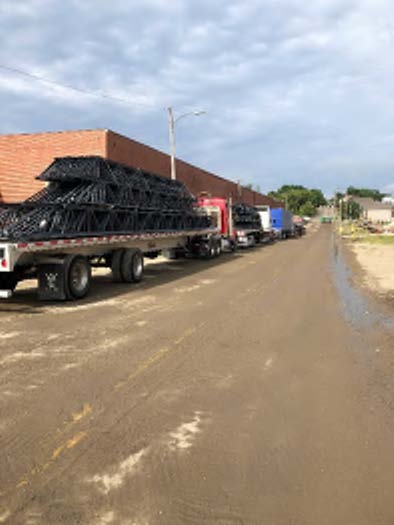 Structural steel arriving.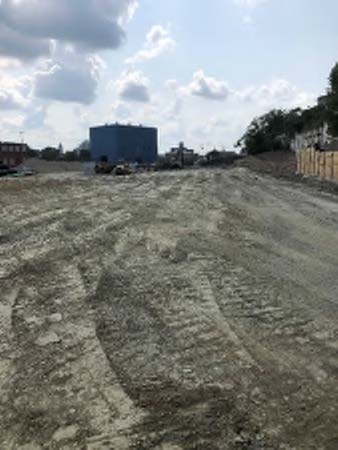 South end grading progress.
Spooky Nook Hotel and Conference Center (Mill 2)
WORK COMPLETED IN THE PAST 2 WEEKS:
Cleaning old brick for re-use.
Re-roofing and deck repairs on Building E.
Complete concrete floor demolition at the elevator shafts.
TWO-WEEK LOOK AHEAD:
Tuck pointing brick and replacement in 2nd floor of sector 3 & 4.
Continue roofing of Building E.
Continue installation of floor plumbing in sector 3.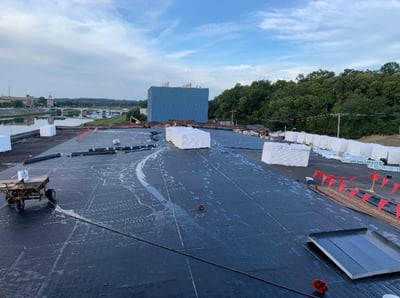 Progress on the installation of the new roof.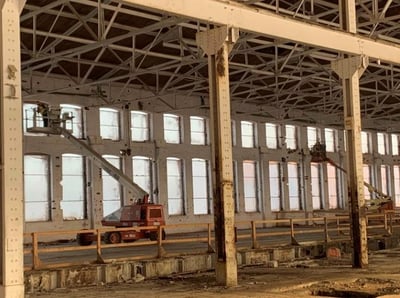 Infill of brick on second floor Sector 3.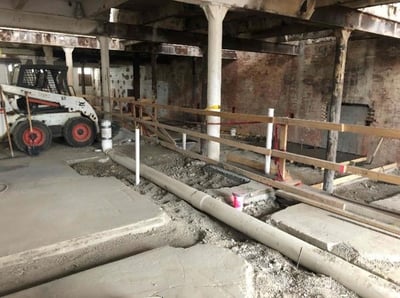 8" geothermal waterline for hotel heating and cooling.
Subscribe to the Blog
Stay up to date