The excitement for the Spooky Nook Sports Champion Mill Complex is continuously growing throughout Hamilton, OH. As more of the old paper mill is rebuilt, the building is finally taking shape and the vision for this location is coming to life. Spooky Nook Sports is thrilled to announce the next tenant of the Champion Mill location, Petals & Wicks.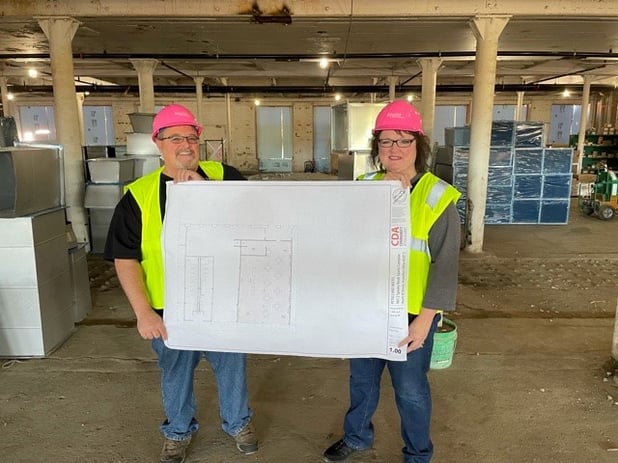 Petals & Wicks is unique candle and luxury product making experience on Main Street in Hamilton, OH. Their Candle Bar provides a variety of choices to each person so every product can be customized. The process is completely individual, from beginning to end; choose a scent, pour the wax and create a personalized label.
Petals & Wicks visited the Spooky Nook Sports Lancaster, PA location with the Greater Hamilton Chamber of Commerce.
"We were 'wowed' and knew we wanted to be part of Spooky Nook Champion Mill. We are native to Hamilton and are so excited to be part of the revitalization and the big things happening in our hometown", said Sherry Hoskins, owner of Petals & Wicks. Petals & Wicks is excited to open its second location at The Nook in addition to their existing location on Main St.
Spooky Nook Champion Mill and Petals & Wicks will be a great fit together. "Petals & Wicks is a candle bar that will provide guests with a fun experiential activity while visiting The Nook in Hamilton. It will give [guests] something fun to do while they are in-between tournaments or visiting [the] area", said Hoskins.
With over 100 scents to choose from, each experience is different from the last which makes the process exciting and new.
Because of the additional space inside Spooky Nook Champion Mill, Petals & Wicks will be able to accommodate small and large groups. Along with a greater variety of group sizes, they "will also have a market place with a variety of premade signature candles and body product collections", said Hoskins.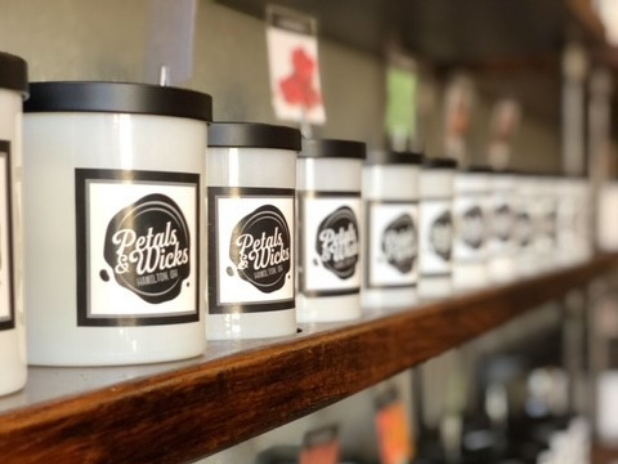 "We are are very excited to have Petals & Wicks as a tenant at Champion Mill. We are still seeking a few restaurant, experiential retail and/or a salon partners for leasing opportunities", said Dave McLain, Director of Real Estate Development at The Nook. Check out this summary map of available tenant space in Mill 1 and this summary map of available tenant space in Mill 2. For anyone interested, please contact McLain at davem@nooksports.com.
About Spooky Nook: Located just outside of Lancaster, Pennsylvania, is the ultimate destination for families, athletes and businesses. With more than 700,000 square feet under one roof and over 50 acres of outdoor facilities, the Nook Sports facility has the unique capacity to simultaneously host clubs, leagues, tournaments and championship events throughout every season. With a larger than life building, the founders realized in addition to sports and family entertainment, the facility had potential to be one of the biggest and unique event venues in Lancaster County.
Subscribe to the Blog
Stay up to date