Spooky Nook Sports Champion Mill project in Hamilton, Ohio. Project update for October 2021.
Spooky Nook Sports Complex (Mill 1)
WORK COMPLETED IN THE PAST 2 WEEKS:
Completed concrete slab pouring for Building 400 Fitness center.
Installing domestic water main piping in Buildings 200 and 300.
Installing fill and grading at south Parking Lot #3.
TWO-WEEK LOOK AHEAD:
Installing sprinkler piping on 400 Mezzanine area.
Installing conduit and pole bases in South Parking lot area.
Continuing brick work on the South side of Building 400.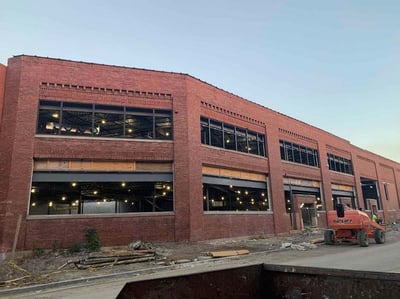 Progress of window installation along B Street.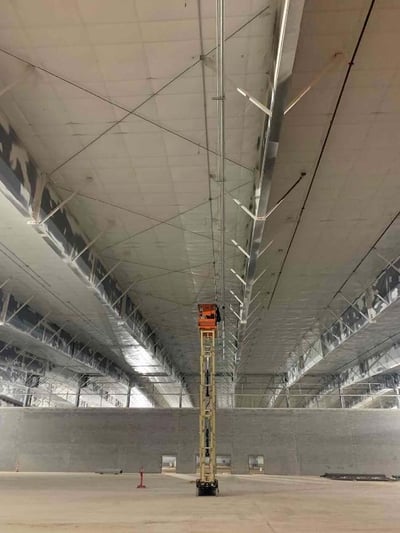 Installation of light conduits.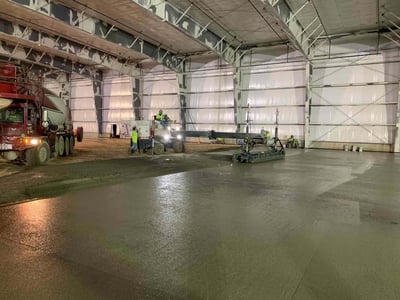 First concrete pour on the west side of the building.
Spooky Nook Hotel and Conference Center (Mill 2)
WORK COMPLETED IN THE PAST 2 WEEKS:
Installed large circulating fans in the Grand Ballroom.
Installed interior window trim in rooms in sectors 3 & 4 on the first floor.
Primed and painted the first coat in the hotels rooms of sectors 3 & 4 on the second floor.
TWO-WEEK LOOK AHEAD:
Polish floors around the entrance of the conference center.
Install four hotel bathrooms on the west third floor.
Install sprinkler piping on third floor of sector 4.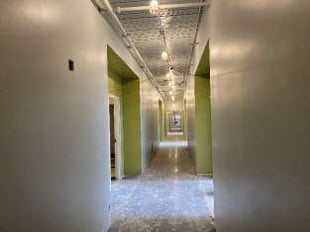 Painting doorways of hotel rooms on 2nd floor.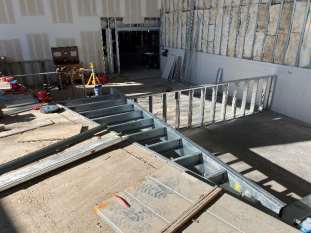 Installation of new floor on the 2nd floor of the conference center.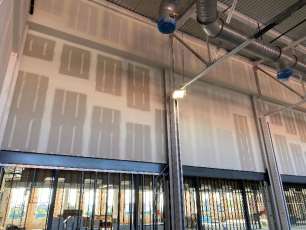 Drywall installation outside of the 2nd floor Grand Ballroom.
Subscribe to the Blog
Stay up to date