Spooky Nook Sports Champion Mill project in Hamilton, Ohio. Project update for October 2020.
Spooky Nook Sports Complex (Mill 1)
WORK COMPLETED IN THE PAST 2 WEEKS:
Continue laying walls in Building 200 and 300
Install grease tanks and piping at Building 200 location.
Continue piping in Building 500 Shower/Locker Room areas.
TWO-WEEK LOOK AHEAD:
Grading at South area of Site for Service road and Parking lot.
Erecting Building 400 columns, beams and joist.
Laying interior masonry wall at Climbing wall area of Building 400.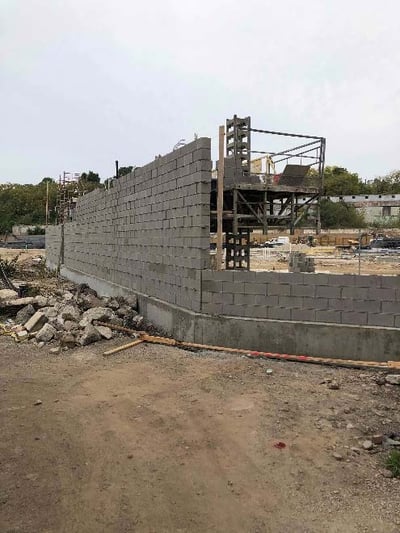 Masonry progress.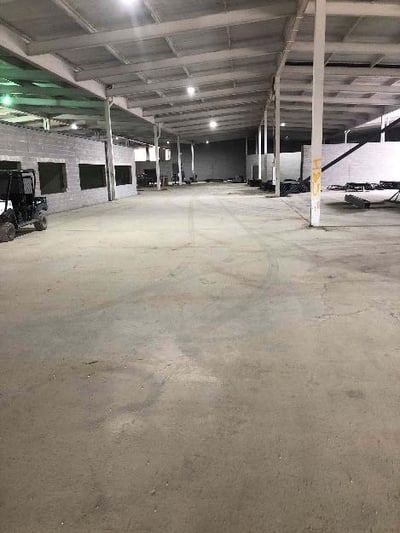 Building 100 progress.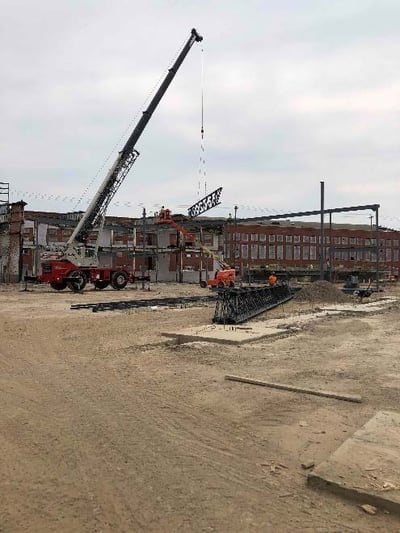 Installing roof rafters.
Spooky Nook Hotel and Conference Center (Mill 2)
WORK COMPLETED IN THE PAST 2 WEEKS:
Demolish wood floor at third floor of shear wall.
Installation of walls on elevator 3/4 and 4/5.
Continue roof installation on Building E.
TWO-WEEK LOOK AHEAD:
Forming and pouring curbs at exterior storefront openings.
Helicopter to remove equipment off Mill 2 roof.
Brick replacement and pointing of interior side of exterior walls.
Installation of elevator 2/3.
Framing around the crane monitor.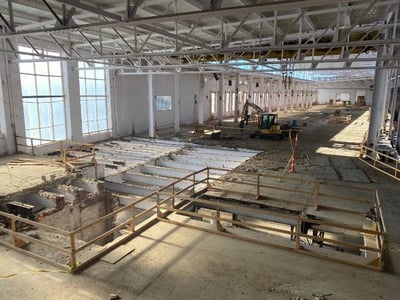 Demolition of wood floor.
Subscribe to the Blog
Stay up to date