Spooky Nook Sports Champion Mill project in Hamilton, Ohio. Project update for November 2020.
Spooky Nook Sports Complex (Mill 1)
WORK COMPLETED IN THE PAST 2 WEEKS:
Completed Storm structures and piping at Outdoor Soccer Field area.
Continuing installation of new water piping along West side.
Install road for Crane access to site due to weather generated poor site conditions.
TWO-WEEK LOOK AHEAD:
Completing remaining foundations, footings and column pads in Buildings 200 and 400.
Continue removal of existing structure at Building 400 along B Street.
Starting on new roof drain layout in Building 100.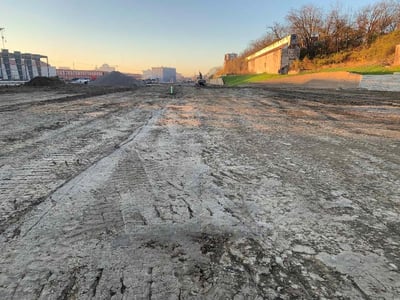 Outdoor Soccer Field area.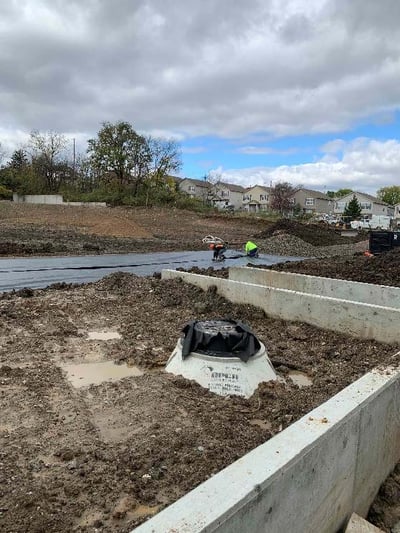 Construction of temporary access road.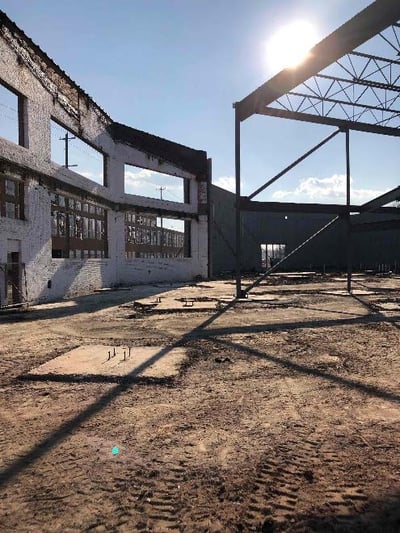 Demolition of last remaining structure in Building 400.
Spooky Nook Hotel and Conference Center (Mill 2)
WORK COMPLETED IN THE PAST 2 WEEKS:
Commenced laying block on elevator 1.
Rerouted existing roof drain piping in sector 4 to exterior.
Shored metal decking in sector 4 for floor infill pour.
TWO-WEEK LOOK AHEAD:
Rebuilding window openings on west elevations.
Installing roof drains in Sector 4.
Installing gas service from the street to the building.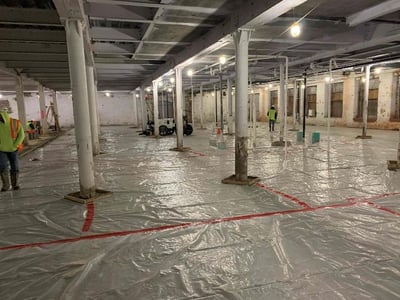 Installation of topping concrete slab.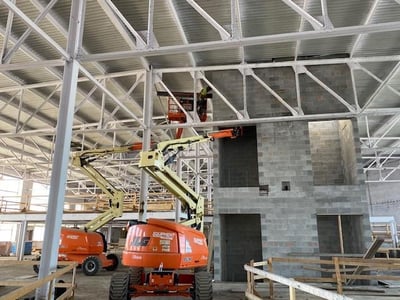 Installation of steel beams in elevator 2/3.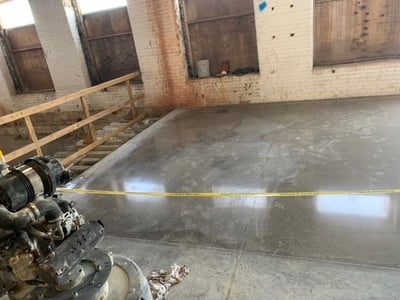 Polishing concrete in hotel rooms.
Subscribe to the Blog
Stay up to date