As the old Champion Mill paper mill building is being remodeled, it paints a perfect picture as to what the Spooky Nook Sports Champion Mill Complex will look like in the future. As more of the old paper mill skeleton is repaired and rebuilt, Spooky Nook Sports has begun the process of identifying tenant restaurants and retail uses. One of those tenants, Municipal Brew Works, has officially signed their Sublease as the very first tenant.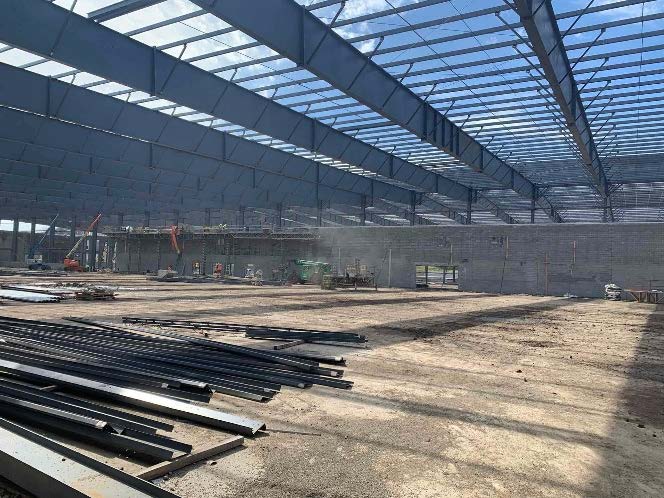 "We think this will be a great partnership and provide an entertainment outlet for the many visitors The Nook will bring into Hamilton. Ever since we started the brewery in 2016, it has been our goal to be a welcoming place for people to relax and gather over great beer. We feel this fits well with what Spooky Nook wants to offer their guests and we're excited to be a part of it", said Jim Goodman, Owner of Municipal Brew Works.
Spooky Nook Champion Mill is excited to welcome Municipal Brew Works to the Hamilton family. Municipal Brew Works is associated with the Ohio Craft Brewers Association which is recognized as the industry leader for preserving the art of making high-quality, unique craft beer.
"Municipal Brew Works will be opening a tap room and small batch brewing facility with just over 5,000 square feet. We'll have ample seating for over 100 people with a great view of the brewing area, the Great Miami River and access to the riverside patio", said Goodman.
Working inside The Nook will provide an opportunity for Municipal Brew Works to grow.
"Currently, our fermentation capacity is limited and the demand on our most popular beers keeps our tanks full. This new small batch brewhouse [in The Nook] will allow us to brew more styles of beer as well as beers for special occasions like conventions or house beers for local restaurants", said Goodman.
With the Spooky Nook Champion Mill building finally taking shape, more partnerships and tenant space is becoming available. The Nook "couldn't be more excited about our partnership with Municipal Brew Works. Their ownership group shares our vision of creating incredible places for people to gather in Hamilton", said Dave McLain, General Counsel/Director of Real Estate Development at The Nook.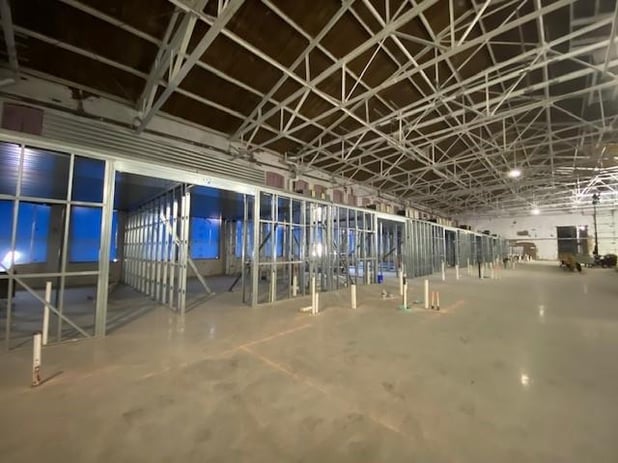 Spooky Nook Sports Champion Mill broke ground in 2018 and will be the second largest convention center space in the Tristate area as well as the largest indoor sports complex in North America boasting over 1,000,000 square feet of land. For tenants, about 60,000 square feet are available for rent.
"We are still seeking a few restaurant, experiential retail and/or a salon partners for leasing opportunities at Champion Mill", said McLain. For anyone interested, please contact Dave McLain, Director of Real Estate Development, at davem@nooksports.com.
Municipal Brew Works is hopefully the first of many tenants to come.
Both Municipal Brew Works representatives along with Spooky Nook Sports representatives are to speak on announcement during media interviews on-site Friday, April 30.
About Spooky Nook: Located just outside of Lancaster, Pennsylvania, is the ultimate destination for families, athletes and businesses. With more than 700,000 square feet under one roof and over 50 acres of outdoor facilities, the Nook Sports facility has the unique capacity to simultaneously host clubs, leagues, tournaments and championship events throughout every season. With a larger than life building, the founders realized in addition to sports and family entertainment, the facility had potential to be one of the biggest and unique event venues in Lancaster County.
Subscribe to the Blog
Stay up to date