Spooky Nook Sports Champion Mill project in Hamilton, Ohio. Project update for May 2020.
Spooky Nook Sports Complex (Mill 1)
WORK COMPLETED IN THE PAST 2 WEEKS:
Placing concrete column pads and foundation walls.
Continues grading for retaining wall.
Begun stockpiling concrete rubble in the North parking lot. This will be crushed for later use as aggregate.
TWO-WEEK LOOK AHEAD:
Continue to remove and crush concrete pad sections for foundations.
Continue demolition of existing concrete structures.
Continue foundations and footings.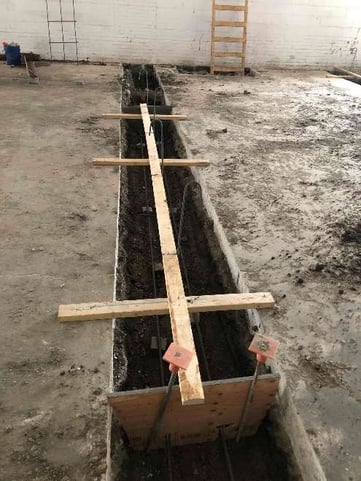 Foundation footing cut and excavated with reinforcing.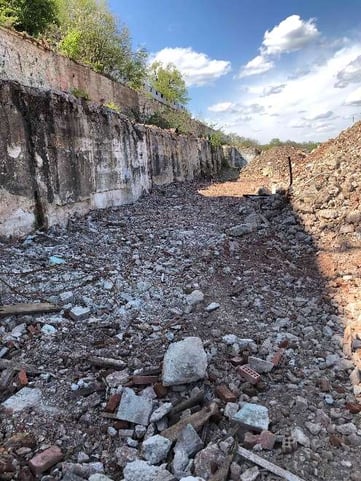 Grading for retaining wall.
Concrete debris from site demolition.
Spooky Nook Hotel and Conference Center (Mill 2)
WORK COMPLETED IN THE PAST 2 WEEKS:
Reviewing glass block replacement and additional masonry openings to be closed.
Saw cutting of concrete floor for openings on second and first floor for elevator shafts and stairways.
Drilling of a 4½" pilot well at the approximate location of the two (2) geothermal wells required for the building's HVAC system.
TWO-WEEK LOOK AHEAD:
Continue pressure washing/cleaning exterior masonry.
Remove interior concrete floor slabs for elevator shafts and stairwells.
Break up and remove concrete wall section from foundation wall for access into settlement tanks.
Cutting the concrete floor for elevators.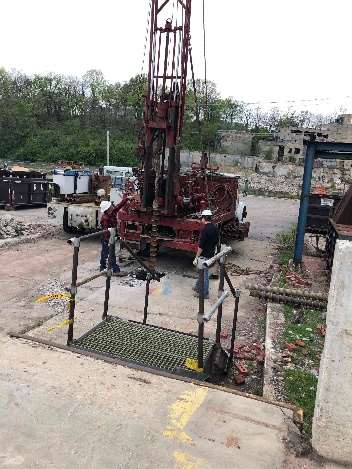 Drilling of first 4½"geothermal test well.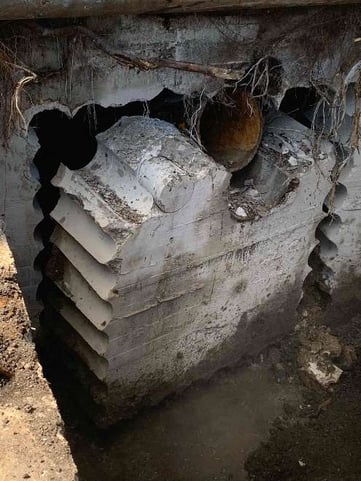 The opening to the settlement tanks.
Subscribe to the Blog
Stay up to date