Spooky Nook Sports Champion Mill project in Hamilton, Ohio. Project update for June 2021.
Spooky Nook Sports Complex (Mill 1)
WORK COMPLETED IN THE PAST 2 WEEKS:
Received, unloaded, and staged 5 Semi Trailers of HVAC equipment and lifted the larger units by crane into permanent position on the roof.
Completed brick installation at Building 400 exterior wall, east face
Started the installation of sprinkler piping and completed underground storm piping in Building 400 (Fitness Center).
TWO-WEEK LOOK AHEAD:
Installing insulation and roof panels on 300 East weather permitting.
Began installation of domestic water piping in Buildings 100 and 200.
Installing electrical conduit runs and power feeds in Buildings 100, 200, and 300.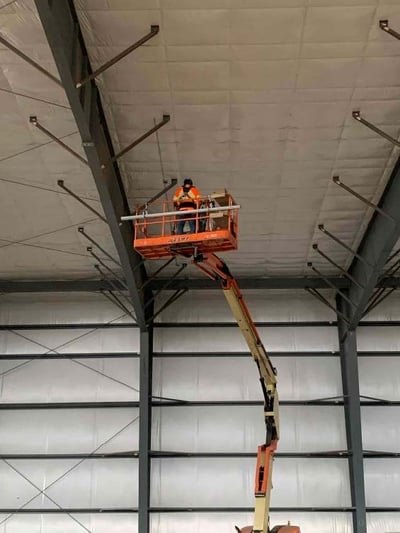 Electrical conduit for lighting installation underway on west side.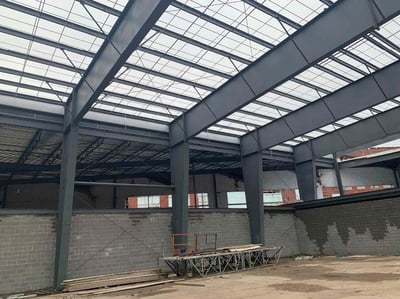 Wall siding progress at Building 200 matchline.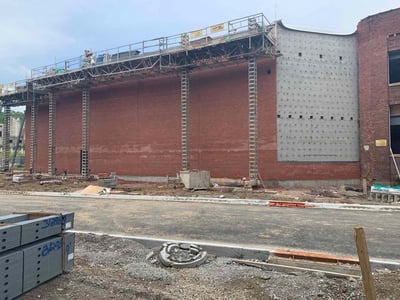 Exterior brick installation on east wall face of Building 400.
Spooky Nook Hotel and Conference Center (Mill 2)
WORK COMPLETED IN THE PAST 2 WEEKS:
Installed beam lintel replacement on "E" windows on east elevation.
Poured concrete around elevator 2/3 area on 2nd floor.
Set 27 HVAC units on roof.
TWO-WEEK LOOK AHEAD:
Demolition of existing window infill on east side.
Installation of gas & water piping in south mechanical room.
Installation of exhaust & make up air ductwork in sector 3 on 3rd floor.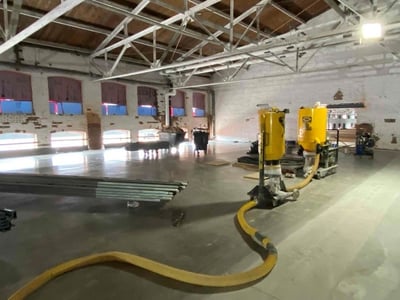 Polishing concrete on 3rd floor.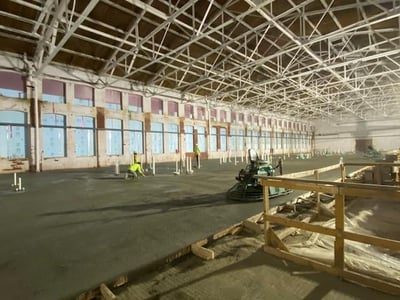 Pouring concrete slab on 3rd floor.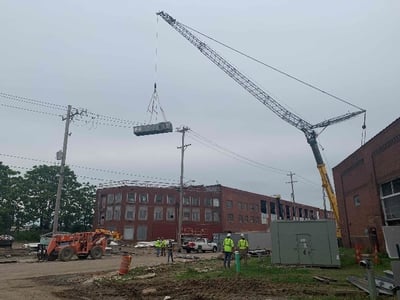 Installation of new HVAC unit on roof.
Subscribe to the Blog
Stay up to date