Spooky Nook Sports Champion Mill project in Hamilton, Ohio. Project update for June 2020.
Spooky Nook Sports Complex (Mill 1)
WORK COMPLETED IN THE PAST 2 WEEKS:
Removed and crushed concrete pad sections for foundations.
Continued demolition of existing concrete structures along West side of site at retaining wall locations.
Placed concrete at 6 column pads.
TWO-WEEK LOOK AHEAD:
Begin crushing operations in North Parking Lot.
Receive, unload and stage structural steel components of Building 500. Total of 27 truckloads arriving over two weeks.
Continue patching and repairing South wall of Building 100.
Continue placing concrete for footings and pads.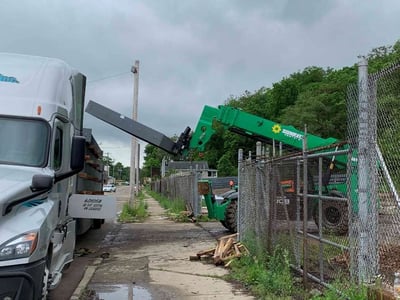 Unloading steel framing members.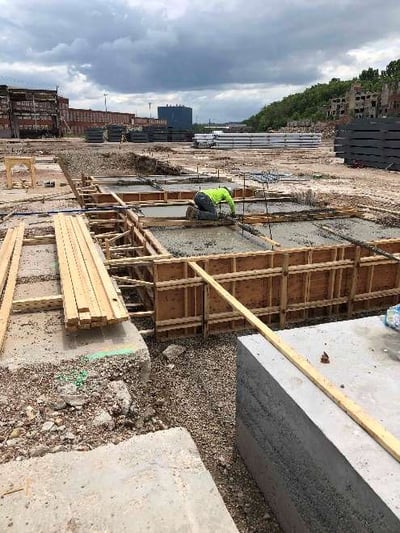 Concrete column pads (footings).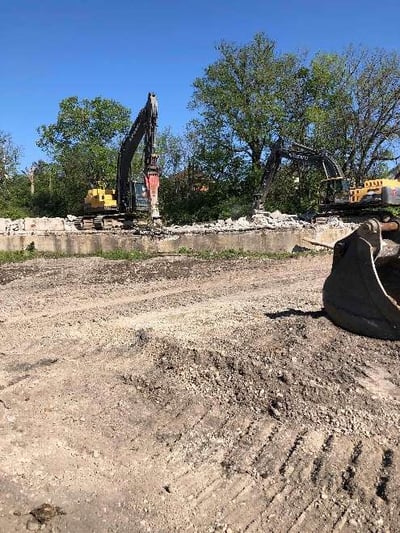 Demolishing existing concrete foundations.
Spooky Nook Hotel and Conference Center (Mill 2)
WORK COMPLETED IN THE PAST 2 WEEKS:
Removed interior concrete floor slabs for elevator shafts and stairwells.
Completed break up and removal of brick wall section form foundation wall at settlement tank access openings.
Continued removal of sludge from settlement tanks.
TWO-WEEK LOOK AHEAD:
Hauling out concrete debris from floor removal at shear wall in Sector 1 and at elevator pits.
Breaking up concrete floor at elevator pit and shaft locations.
Removing coiling and fire doors in all areas.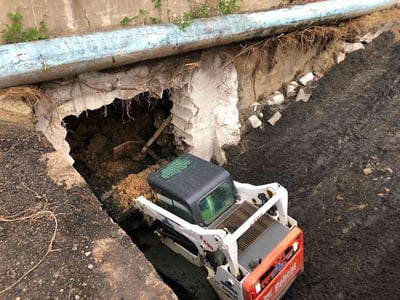 Loader backs out of the settlement tank area.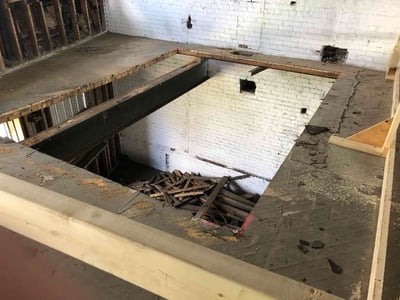 New opening that will accommodate a new stairway.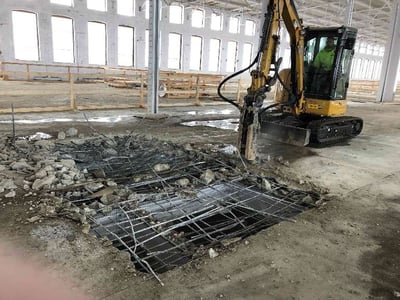 Demolishing the concrete on the second floor.
Subscribe to the Blog
Stay up to date