Spooky Nook Sports Champion Mill project in Hamilton, Ohio. Project update for July 2021.
Spooky Nook Sports Complex (Mill 1)
WORK COMPLETED IN THE PAST 2 WEEKS:
Installing domestic water piping in Buildings 100 and 200 areas.
Installing conduit runs in Building 400 North area for outlets and lighting.
Forming/patching and pouring window sills along B Street.
TWO-WEEK LOOK AHEAD:
Installing Gas Piping on Building 400 and 200 roof areas.
Installing Sprinkler piping in Building 300 N/E area, Building 200 corridor area, and the 200 Mezzanine area.
Performing Demo of existing steel in Storefront/Window openings.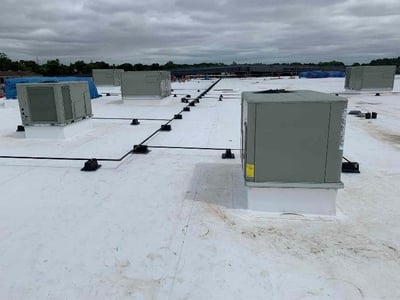 Gas piping installation on roof nearing completion.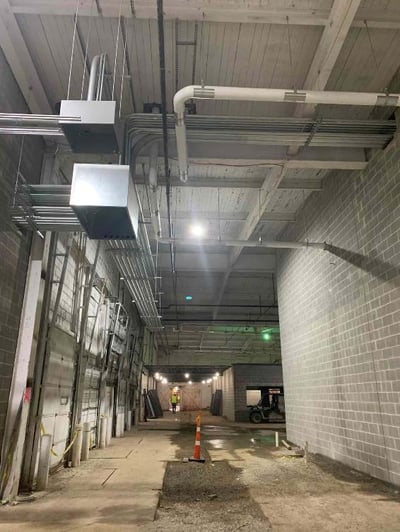 Progress on electrical conduit.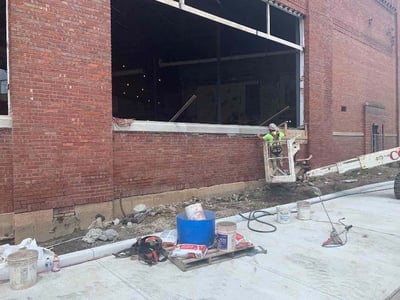 Removing forms from repaired window sill.
Spooky Nook Hotel and Conference Center (Mill 2)
WORK COMPLETED IN THE PAST 2 WEEKS:
Prepped and poured concrete public areas on first floor of sector 1.
Installed shingles on roof on stair monitor.
Demolition of masonry infill on west side window openings.
TWO-WEEK LOOK AHEAD:
Installation of hydronic piping in sector 4 on third floor.
Pouring window pans on west side at third floor level.
Installation of additional framing around floor hatch in stair 5.1.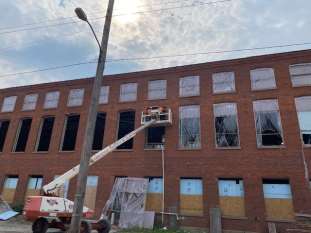 Prepping window openings of hotel rooms.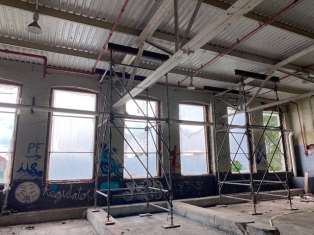 Installation of temporary shoring.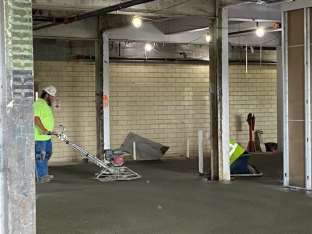 Installation of concrete topping in conference area lobby.
Subscribe to the Blog
Stay up to date